Are you ready to transform your wedding reception into an epic dance party that your guests will discuss for years…in a good way? Cause we've all highkey been to a wedding that plays the YMCA or something else cringy
The key to a memorable reception lies in the hands of your DJ—the maestro behind the beats, the rhythm of your night. Let's uncover five DJ secrets to ensure your reception is an unforgettable bash. 🎉✨
1. More Than Just Music
Crafting an unforgettable playlist is an art. A skilled DJ goes beyond just playing tracks—they curate an experience. They understand your vibe, preferences, and your guests. Imagine your DJ seamlessly transitioning from your romantic first dance to an energetic dance floor anthem, keeping everyone on their feet and the energy high.
2. The DJ's Sixth Sense
A great DJ has an uncanny ability to read the room. They sense the energy, the mood, and the pulse of your guests. They know when to slow it down for a heartwarming moment and when to kick it up a notch for a wild dance-off. It's about creating an emotional journey through music that resonates with everyone present.
3. More Than Just Spinning Tracks
A DJ is more than just a music player; they can be the charismatic voice guiding your guests through the night. They set the tone, make announcements, and keep the flow smooth. Imagine your DJ not only creating a fantastic ambiance but also engaging with your guests, making them feel part of the experience.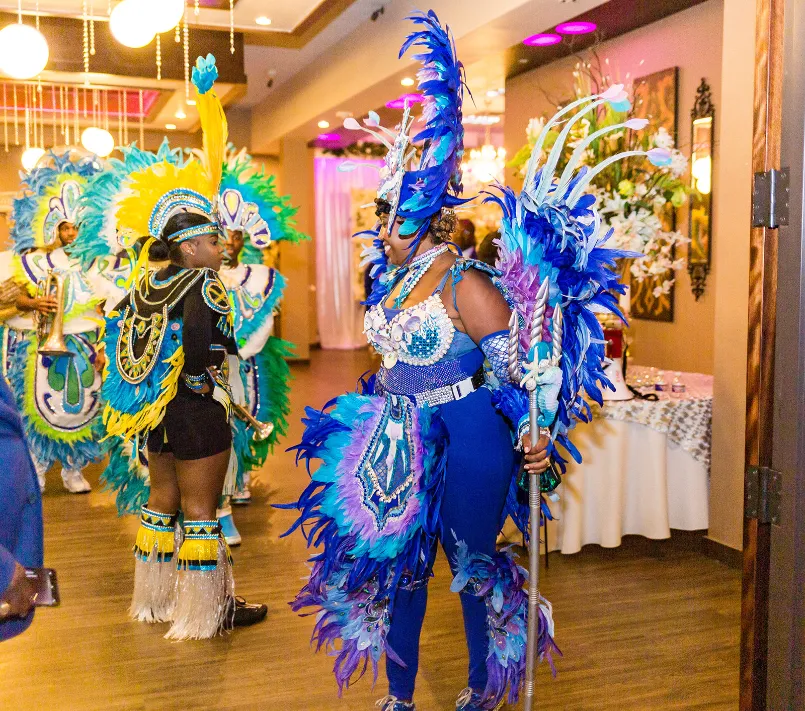 4. The DJ's Magic Trick
Ever been to a party where the music abruptly changes, disrupting the vibe? Cause I have! A skilled DJ knows the magic of seamless transitions. They mix tracks flawlessly, maintaining the energy and keeping the dance floor packed. Picture your DJ creating a musical journey that keeps you grooving till your send off.
5. Personalization: Your Night, Your Music
The best DJs understand that it's your night, and the music should reflect your story. They work with you to incorporate your favorite tunes, special dedications, and even those guilty pleasures that make you and your guests smile. Imagine a DJ who weaves your unique soundtrack, making your reception truly personalized.
With these DJ secrets, your reception is set to be an unforgettable celebration. Get ready to dance, laugh, and make lasting memories with your favorite people on the planet.