Congratulations on your upcoming wedding in the beautiful Phoenix area! As you plan every detail of your special day, one of the most important decisions you will make is choosing the right professional wedding photographer. With so many options available, it can be overwhelming to know where to start. You want to ensure your photographer captures every moment of your big day and tells your unique love story through their work. Whether looking for a classic, romantic style or something more contemporary and bold, you'll find the best Phoenix wedding photographers on this blog.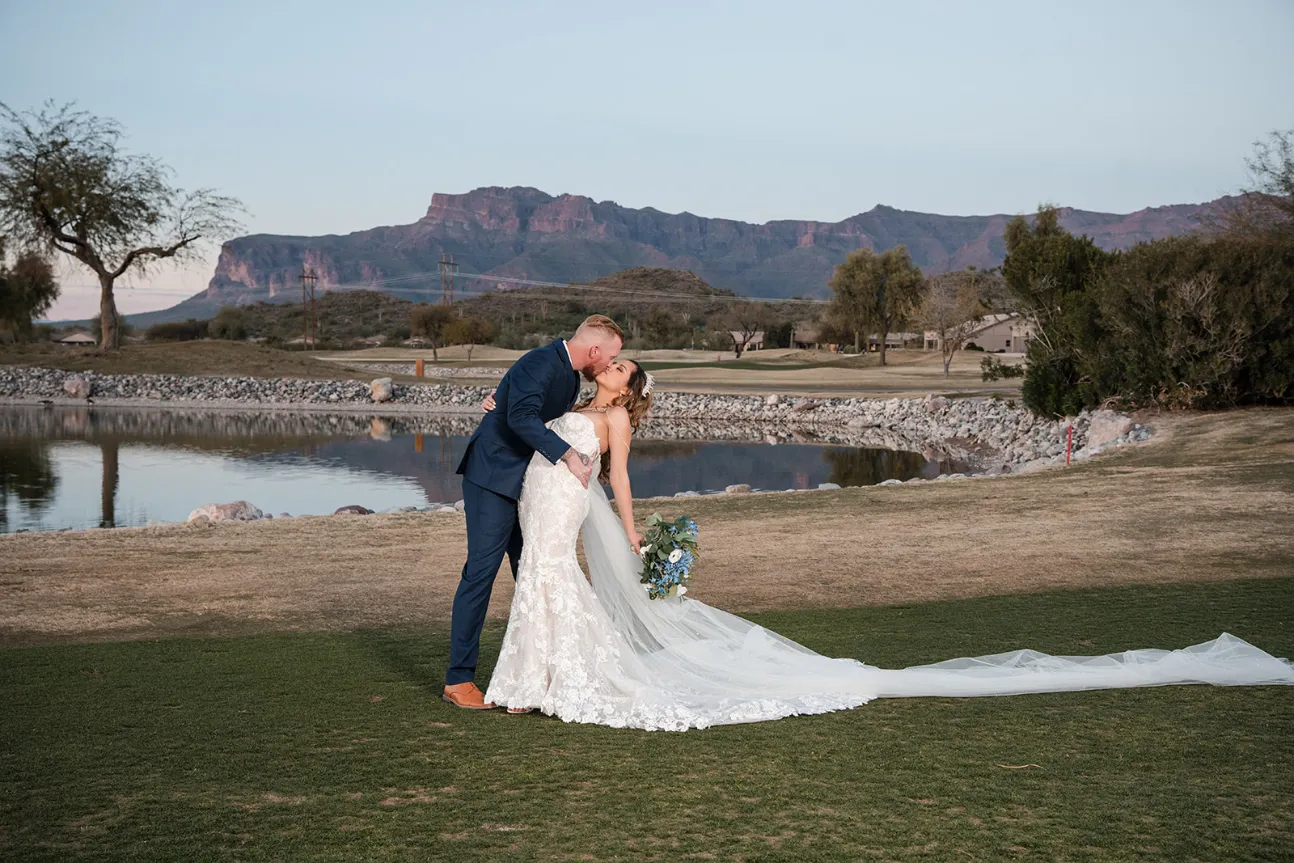 Phoenix Wedding Photographers: Affordable to High-End
Let's jump into it! We did our best to include the price and style of each photography company so you can get a feel for what will work best for your budget and vision.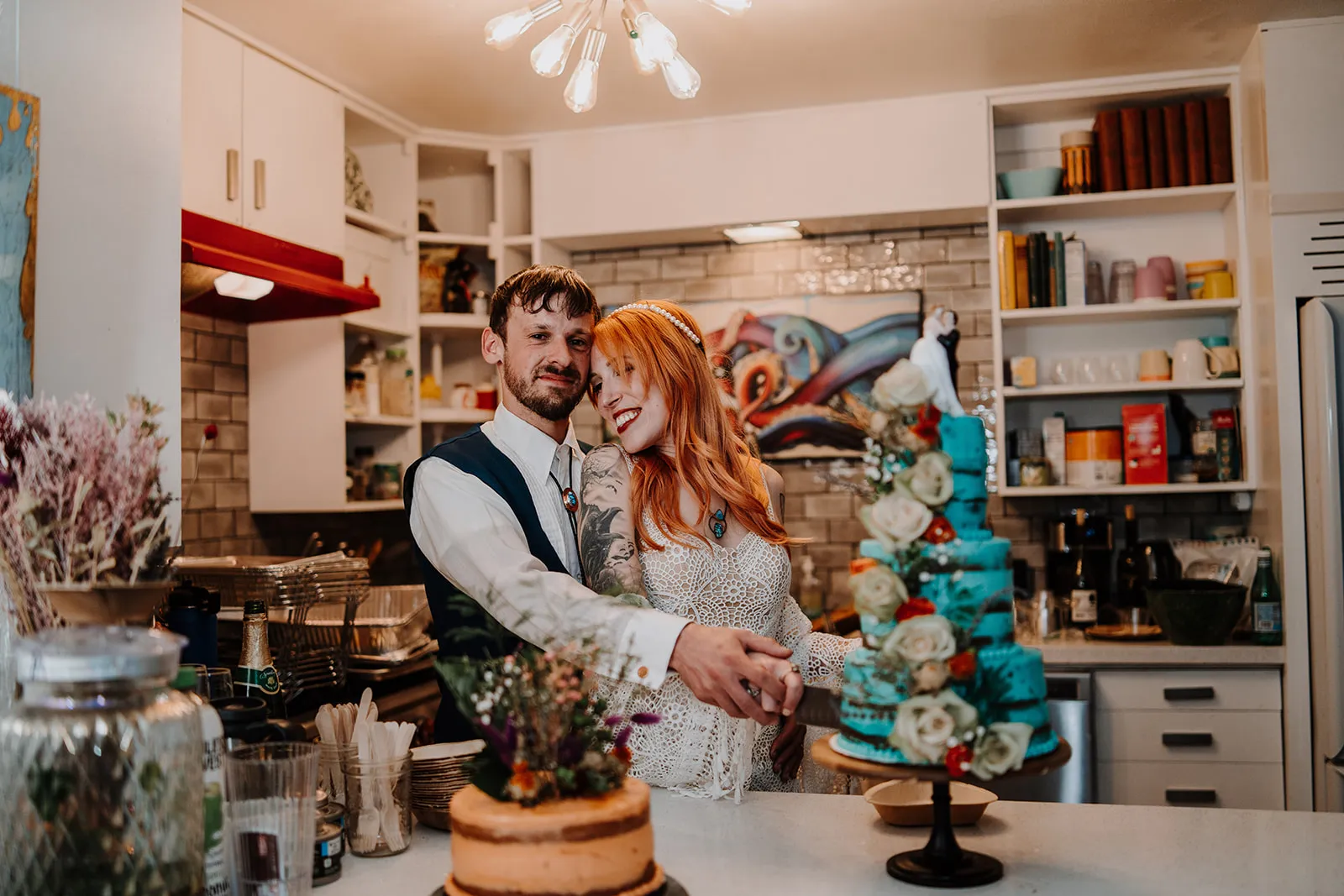 1. Weddings Unlimited in Arizona
Price: $1,750 for unlimited hours
Phone: (877) 374-2329
Phoenix, Scottsdale, Prescott, Arizona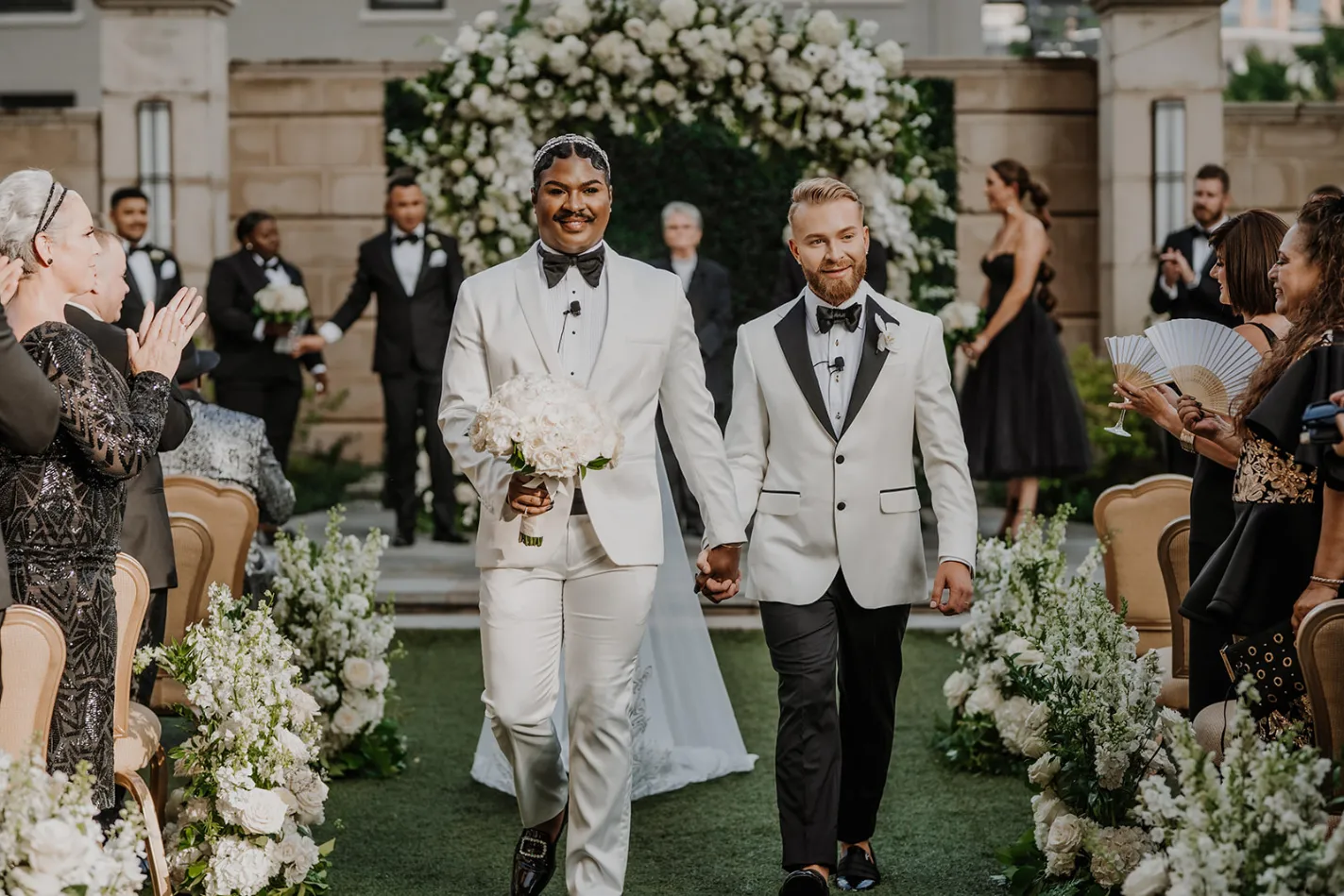 Weddings Unlimited is a Phoenix-based wedding photography company offering an impressive portfolio. More than photography, we also offer videography, DJs, photo booths, lighting, and special effects services. Among Phoenix wedding photographers, we offer unlimited time professional services, which ensures you can get the most out of your big day.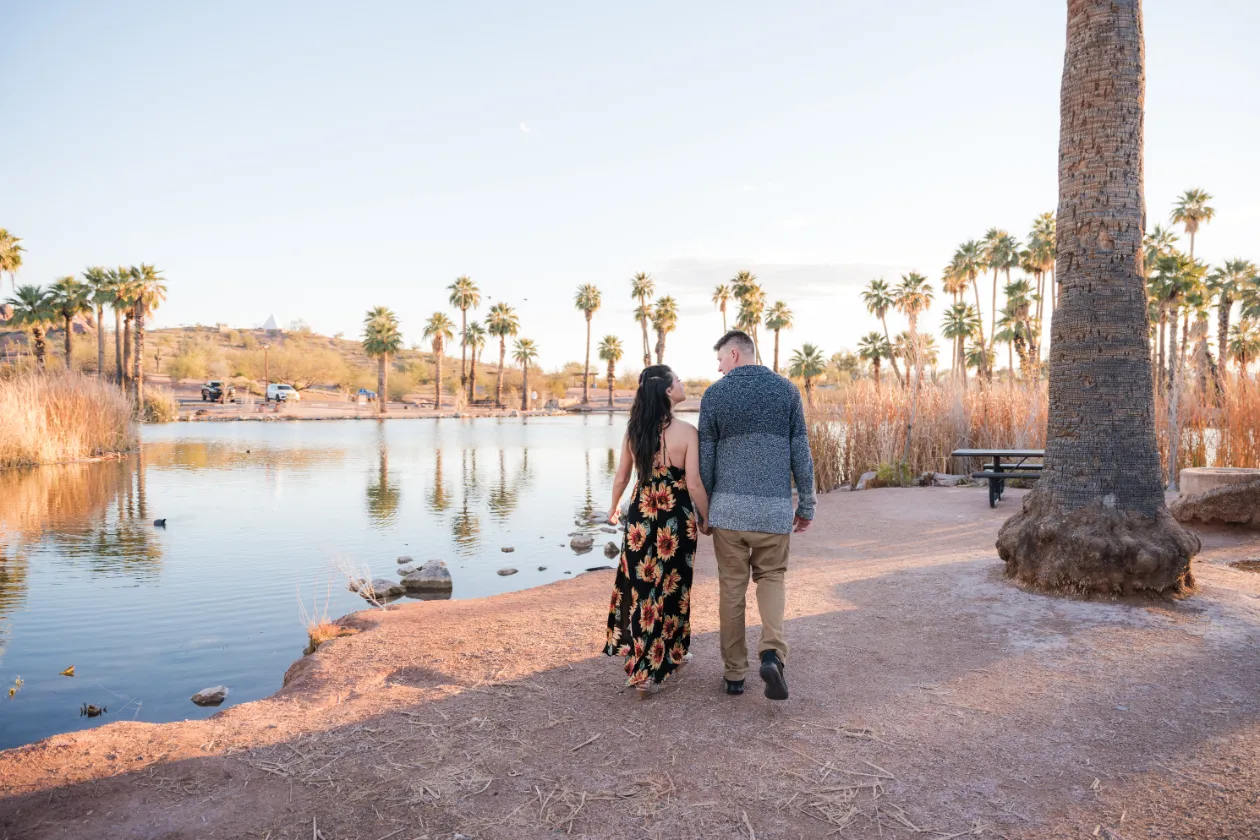 Why is this approach significant? What does "unlimited" entail?
Many photography companies have an hourly rate or a set package with limited hours. If you require additional time, you'll have to pay extra. At our company, we believe that your wedding is not just an event measured by the hour; it's your most important celebration. We'll be there to capture every moment throughout the day, from the pre-wedding preparations to the grand send-off. When we say "unlimited," we mean that we won't limit the amount of time we spend capturing your special day. No matter what happens or gets delayed.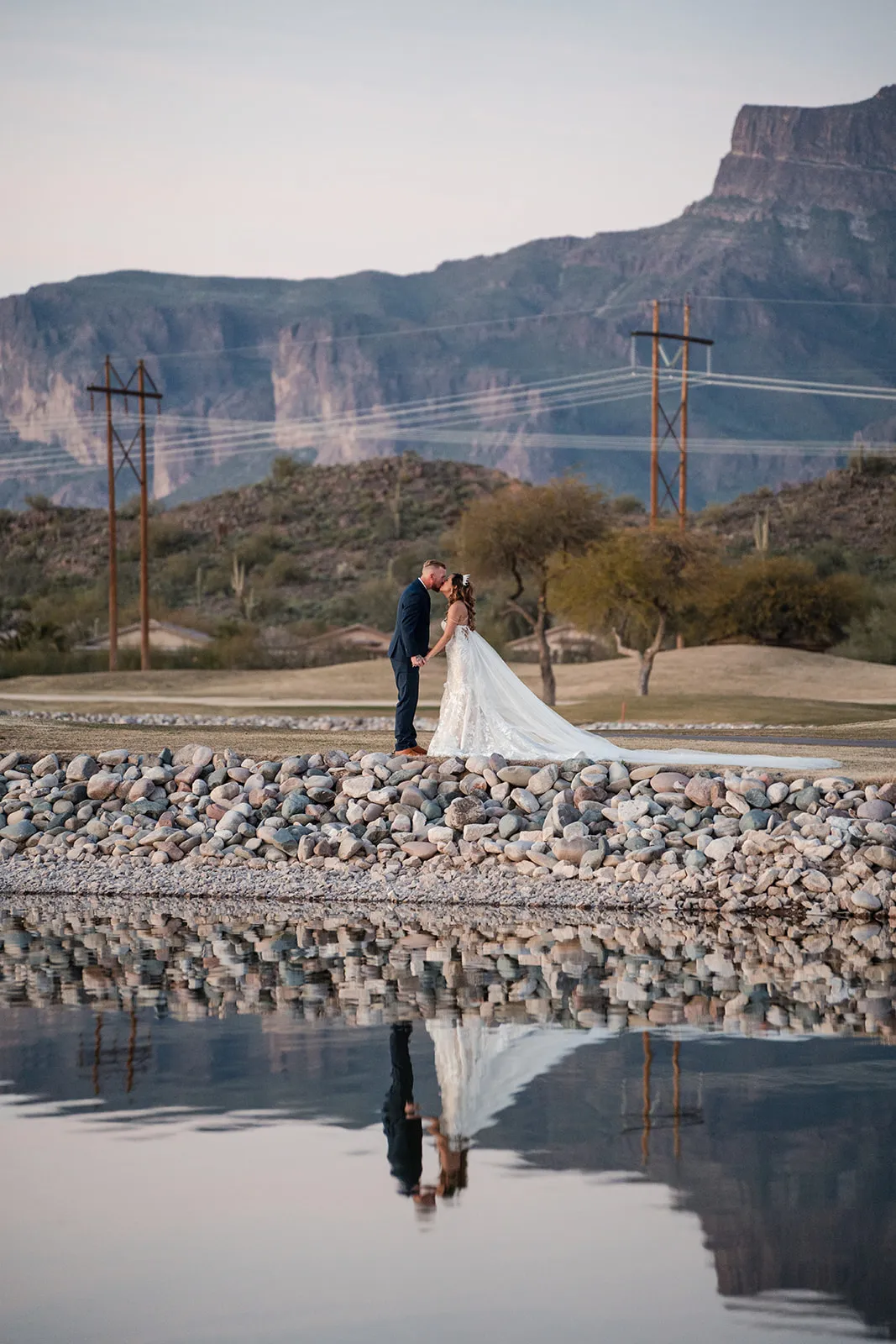 What's your payment process like?
We usually require a deposit of 10-25% of the total fee, and you can make payments in any amount until 30 days before your wedding day. We strive to offer an easy and adaptable payment process because we understand you have a lot on your plate.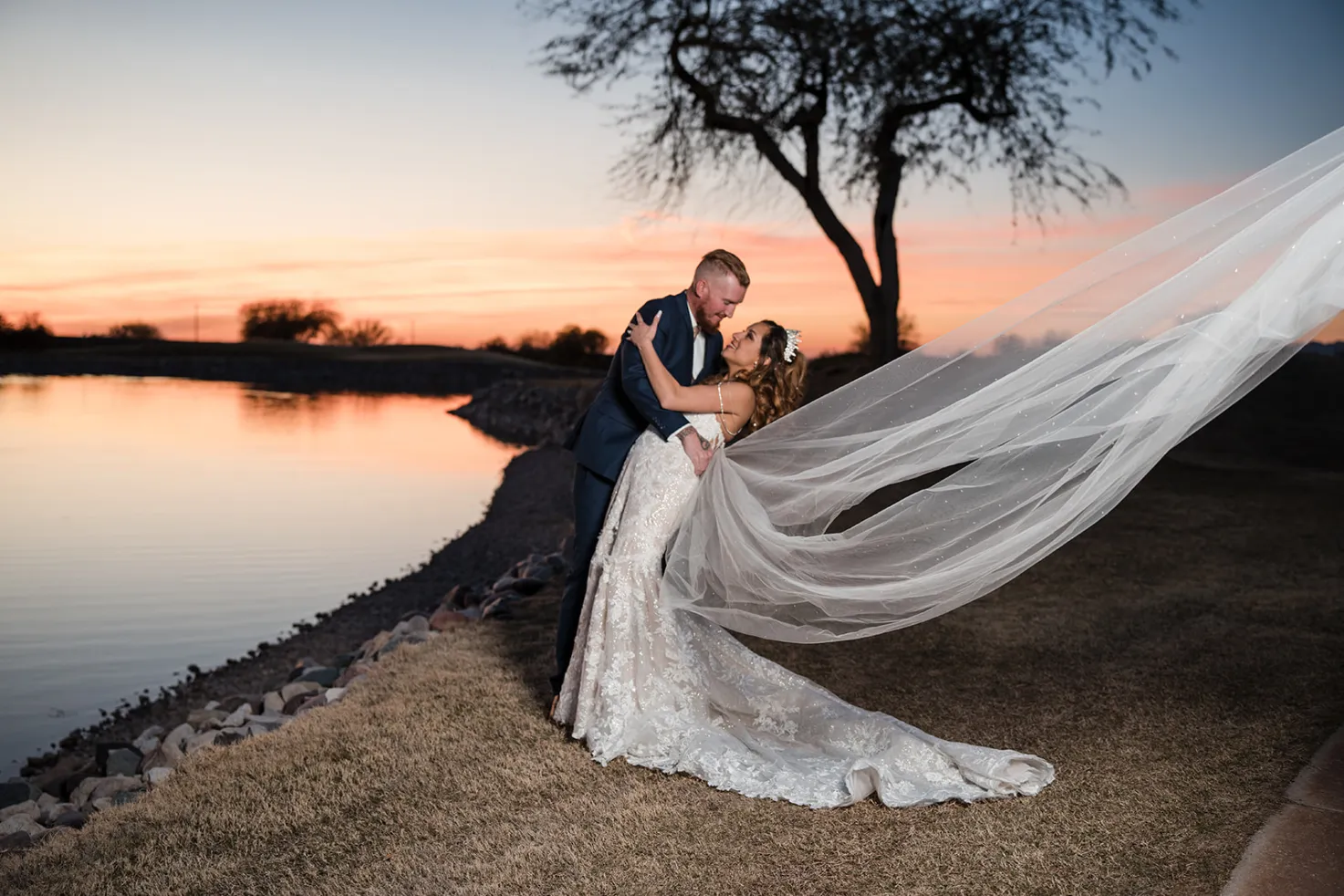 Photography Team and Process
We employ a team of full-time staff photographers, many of whom have worked with us for years. Unlike contractors, they are dedicated employees committed to capturing every moment of your special day.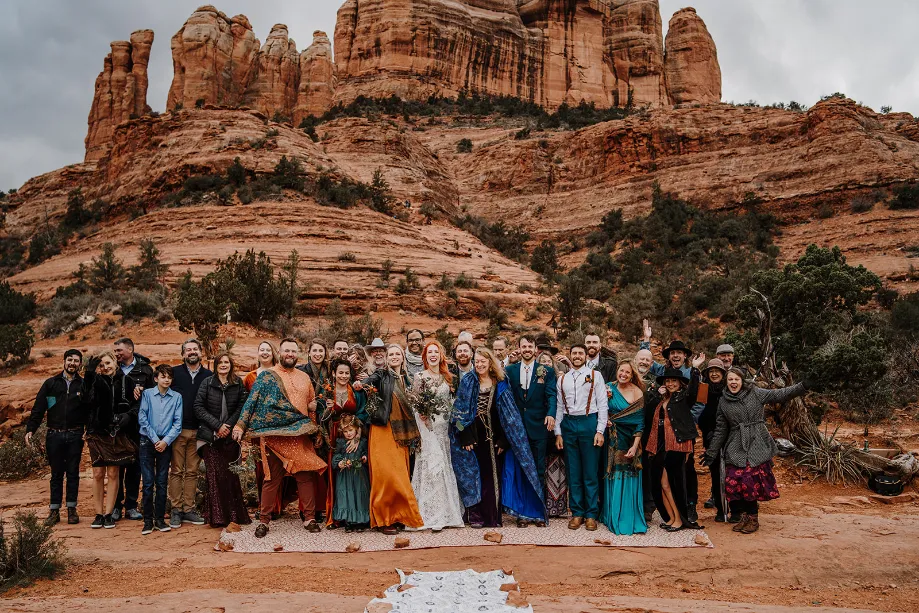 Choosing Your Wedding Photographer
Our team will work closely with you to create a comprehensive timeline and shot list, ensuring we capture all the moments that matter to you. We'll then provide you with portfolios of photographers and editors that match your style and preferences, allowing you to select your favorite photographer.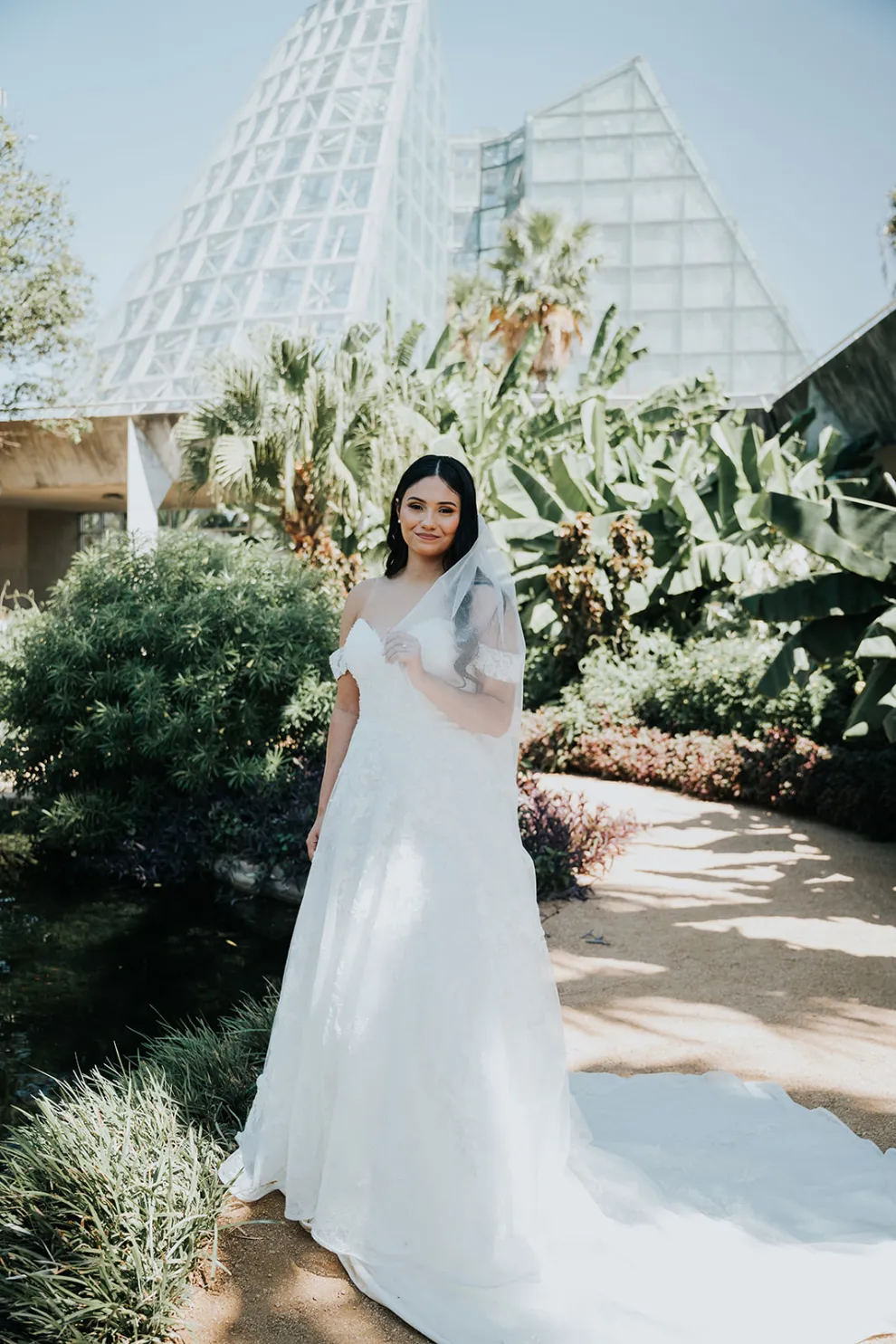 Your Final Photos
We are committed to delivering the style of photos that you desire. Our in-house editing team will carefully color-grade and frame your photos to your chosen style, whether you prefer a light and airy look for your ceremony or a dark and moody atmosphere for your reception. We offer personalized editing entirely bespoke to your unique style and preferences.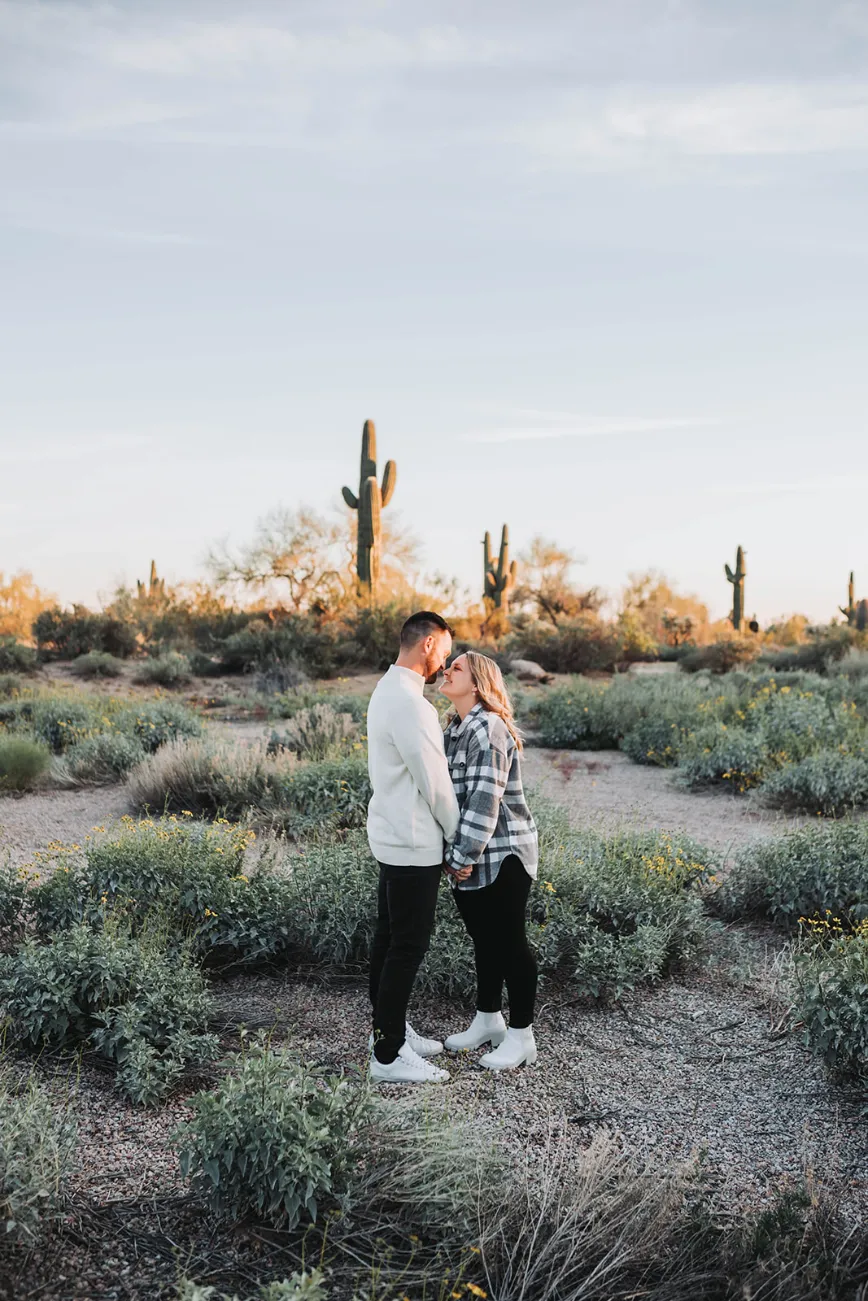 Here's what's included:
Professional Photographer
Unlimited hours of continuous coverage
500 – 700 edited high-resolution images
Online gallery with processed photos for viewing, sharing, and printing
Sneak peek top 10 of your photos
Custom-designed photographers timeline
Up to 2 shooting locations
Add Ons:
Add a second photographer for $750
Add a 1.5-hour engagement or bridal session for $395
Add a 4K photo slide show with audio for $125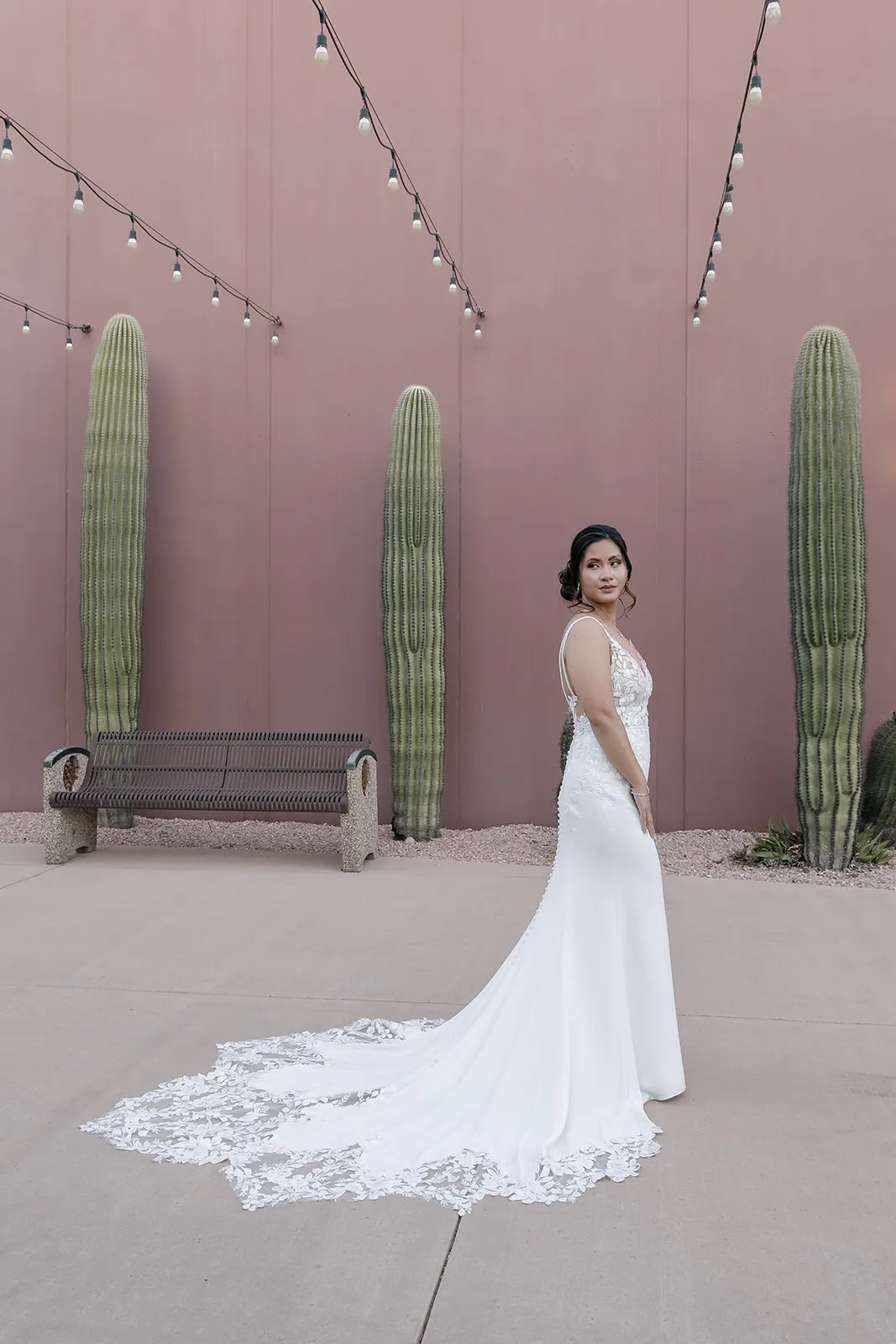 Select Your Style
We'll take the time to understand your personality and your preferred photography style. With the help of our photography planning app, the process is a breeze.
Get Matched
Once we have a clear picture of your vibe and preferences, we'll assign a photographer to make you feel at ease throughout your wedding day.
Enjoy the Moment
Your photographer will capture all the enchanting moments from beginning to end. Then, our editing team will enhance and stylize your photos to your satisfaction within a reasonable timeframe.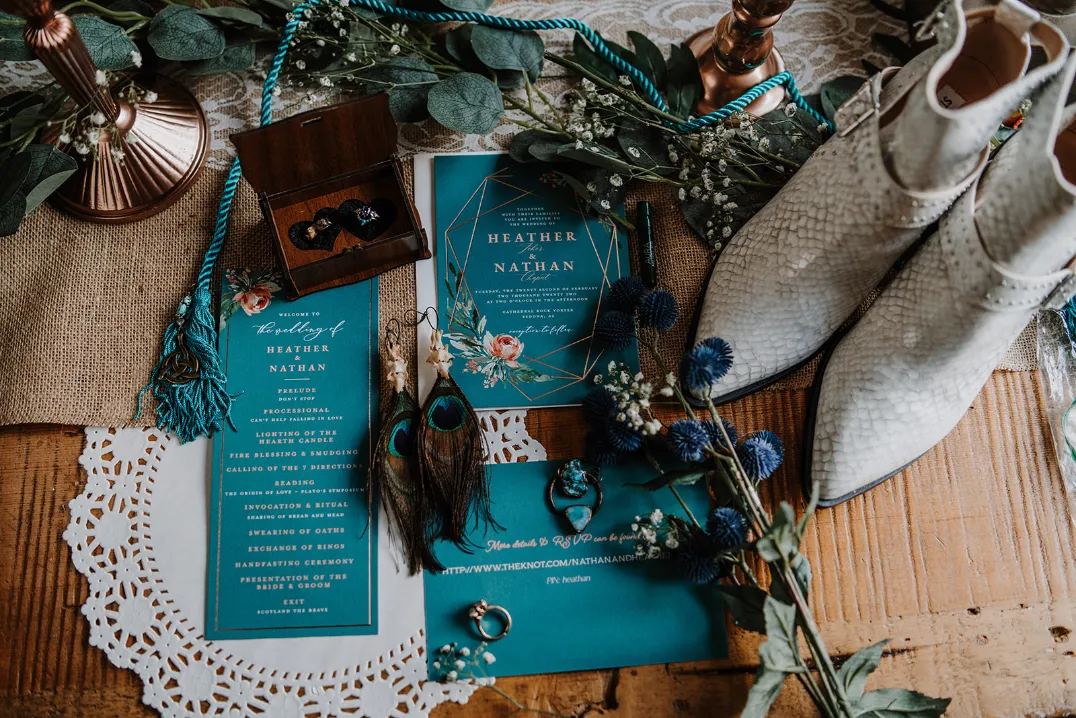 Reviews of Our Phoenix Photography
"I'll be honest: At first, Weddings Unlimited seemed too good to be true. They had the best prices and appeared to be super flexible and easy to work with, and the ability to bundle several services seemed super convenient. Well, it was all true! Before we even booked them, the owner, Alex, called to discuss any questions with me, and he remained super available throughout the planning process, as did our celebration coordinator, Leah. Both were easy to reach via phone or email with any questions, and leading up to the wedding, all the photographers and videographers reached out as well to ensure they had all the info correct and to ask about specific requests. On the day of the wedding, both photographers (we had two) and videographers (also two) arrived on time and were so lovely to work with. Genuinely, I would hang out with any of them again, and they made the wedding more fun by being calm, pleasant presences on a stressful day. We just got the first 10 photos back from our wedding, and they look amazing! We're waiting to see the short film before we commit to the full-length one, but we're pretty sure we'll be getting that too, as everything we've seen so far has been excellent! TL;DR Weddings Unlimited may seem too good to be true, but they totally delivered and were amazing to work with! Highly recommend!" – Kaitlin P., The KNot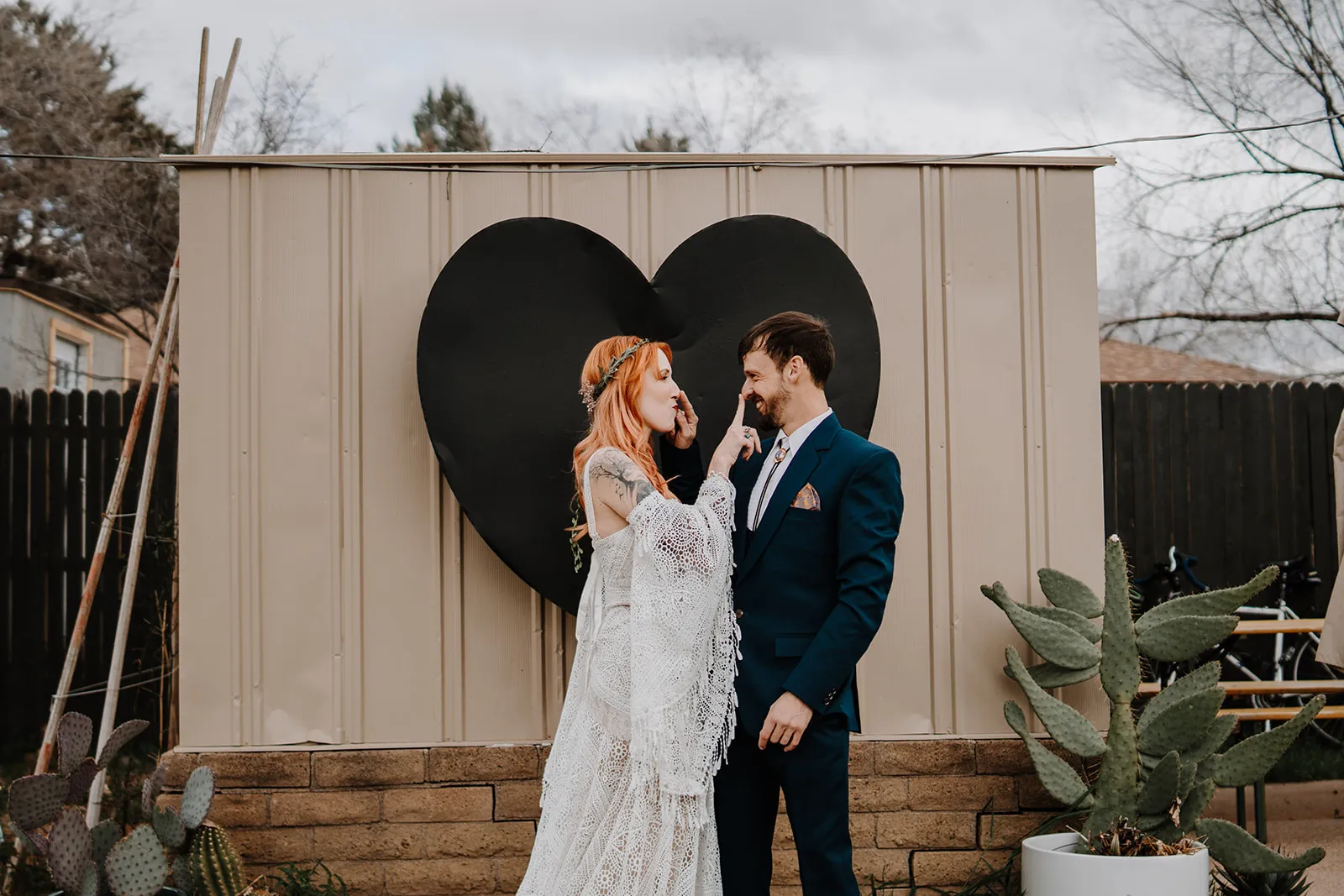 2. Daniel Kim Photography in Chandler, AZ
(480) 745-0554
Chandler, Phoenix, Scottsdale
Price: Not listed online; please contact
This photographer takes pride in capturing natural and organic moments by approaching weddings with open hands. With no preconceived notions or strict shot lists, their only expectation from clients is a genuine love for each other and an understanding of the purpose of the wedding. Rather than turning the event into a photo shoot, the photographer integrates themselves into the celebration to capture the true connections and emotions of the day. They believe that the smallest details matter and focus on photographing how the wedding looked and how it felt. While skilled in posing, they prefer to guide clients to allow their authentic selves to shine through in the images.
3. Sweet Jojo Arizona Photographer
Phoenix, AZ 85028
(408) 607-7017
Price: Not listed online; please contact
Sweet Jojo Photography captures wedding and family life moments in the Bay Area, Arizona, and Worldwide. With a focus on photojournalistic style, they aim to create authentic and natural images that reflect the emotions and experiences of their clients. In addition to their 1-3 day turnaround and affordable pricing, clients may choose Sweet Jojo Photography for their creative approach and recognizable style.
Style & Composition
As an artist, they constantly evaluate light, composition, and nuances of gestures to ensure their images have balance and a hint of curated artistry. Sweet Jojo Photography welcomes the opportunity to dream with clients and turn their visions into reality.
4. Desert Sage Photography
Price: Starting at $2,400 for 4 hours
Phone: (602) 456-9381
Arizona, Phoenix, Scottsdale, Sedona, & the US
Desert Sage Photography is a high-end wedding photography company specializing in photography and editing photos afterward to make them more magical.
As a Phoenix native and wedding photographer, this artist is a proud mom of two boys, five cats, and one shy rescue dog. She can often paint in her studio or travel with her family when not capturing cherished memories of happy couples. With over 12 years of experience, this Arizona-based wedding photographer has mastered shooting in strong light, a challenge many photographers face.
Style & Technique
Her style tends to be more colorful, and she values retaining the moment's authenticity by not removing or altering the color hues. The photographer also uses a unique technique to enhance the moment's mood with light. Before each wedding, she takes the time to get to know the couple as individuals with their own story, vision, and style preferences, aiming to capture their uniqueness. She is a full-time Arizona wedding photographer dedicated to providing her clients with wedding photos they will cherish for years.
5. LKM & CO | Wedding Storytellers
Price: Starting at $2,800 for 4 hours
Phone: (951) 756-2960
Laura is a wedding photographer who is highly regarded for her authentic approach to capturing love stories. Her style is devoid of clichés and fluff, focusing on genuine emotion and energy. Her team works together to produce a hybrid of journalism and fine art photography with a distinct editorial flair. The couples who seek her services prioritize authenticity, real emotion, and a touch of adventure and are drawn to the fun, light, and romantic elements of Laura's work.
Getting You Comfortable for Your Photo Session
Laura values her relationship and chemistry with her clients and aims to establish a comfortable, trusting atmosphere where they can be themselves. She understands the significance of a wedding day story and strives to turn it into a timeless, heirloom piece of art that showcases the beauty and joy of the event.
As a storyteller, Laura takes her role seriously and believes that her clients' investment in her services should be truly worth it. She is passionate about connecting with them and capturing their wedding day in a way that is unique to their story.
6. Lovelee Photography
Located in: The View at Cascade
Address: 18525 N Scottsdale Rd, Scottsdale, AZ 85255
Areas served: Gila County and nearby areas
Phone: (480) 612-3812
Price: Starting at $2,199 for 5 hours
This photographer offers a unique experience compared to others. They carefully create a photography timeline for the wedding day and hand-develop every photo, which usually takes 4-6 weeks. The luxury products are not upcharged (meaning they don't profit much from it), and the photos are presented in a digital online gallery that allows clients to share and download their images easily.
More Photography Details
They provide full printing and sharing rights, and every engagement session and wedding package comes with two professional photographers who have been shooting alongside each other for seven years. They also provide styling suggestions and a questionnaire to meet clients' expectations. Their pricing is flexible, and they do not charge per hour for engagement sessions. They value building long-term relationships with clients and are always available to answer questions or provide future services.
7. Cameron Clark
Price: Starting at $15,000
Phone: (928) 225-2511
This destination wedding photographer is based in the West and is known for their creative and spontaneous approach to photography. They travel extensively every month throughout the United States for event work and are passionate about outdoor adventures such as mountain biking, skiing, and hiking. Their style can be described as a mix between Vanity Fair and Telluride, focusing on capturing real and authentic moments. They believe in teamwork and problem-solving, and their perfect client values trends and tradition. With over 24 years of professional experience and having worked in 18 states and 5 countries, this photographer is dedicated to telling your unique love story.
8. Megan Robbins Photography
Price: Starting at $1,800
Phone: (812) 573-9277
Megan is a talented photographer specializing in portraiture, event, wedding, and fashion photography. She has a notable portfolio, with her work published in many notable publications such as Get Out Magazine's bridal pages and Arizona Weddings. Megan's passion for photography started at an early age, and she is fascinated by its ability to capture a vision in a single image. With a BFA degree in Fine Art Photography from ASU, she offers a knowledgeable perspective and a deeper understanding of the significance of a photograph. Her inspiration comes from many working artists around her and those from the past. Megan believes in documenting life and time for generations to come.
9. Sara Waterman Photography
Address: 17775 N 92nd Way, Scottsdale, AZ 85255
Phone: (480) 326-2755
Serving Scottsdale, Tempe, Mesa, Phoenix, Cave Creek, and Glendale.
Price: Starting at $2,300 for 4 hours
Sara is known for being super professional and reliable and has been in the photography industry for almost 12 years. She has a talent for making children laugh and feel at ease during photo shoots. She strongly focuses on posing and creating aesthetically pleasing images, ensuring that her clients look fabulous in every shot.
Sara is passionate about their work and finds fulfillment in creating art that will be cherished for generations to come. Clients can expect to feel the photographer's enthusiasm and energy during their shoot, resulting in images they will love and be proud to display in their homes.
10. Hollywood Photo Studios
Address: 1809 E Indian School Rd, Phoenix, AZ 85016
Located in: Paradise Valley Mall
Phone: (602) 923-1717
Price: Not listed online; please contact
Hollywood Photo Studios is an exceptional wedding photography and videography studio situated in a prime location on the southeast corner of State Route 51 and Indian School. With a new, private, and more spacious location, the studio's black building is easily visible from Route 51, offering ample parking space right in front of the studio.
11. Frances + Tony Photography & Films
Price: Starting at $2,000
Phone: (602) 800-9680
Serving AZ/CA/CO/NM/NV/UT
Frances and Tony offer a wide range of wedding photography and film services. Their photographic work ranges from traditional black-and-white to vibrant, colorful images. They also specialize in wedding cinematography, which captures the emotions and special moments of the day with great detail and precision. The team offers drone photography, which captures the beauty of outdoor venues from a unique aerial perspective. Lastly, they offer high-resolution photo and video editing services to ensure their clients receive the best results.
12. Hailey Golich Photography
Phone: (928) 651-9103
Price: starting at $3,500
The photographer is a minimalist, adventure seeker, and world traveler currently residing in Flagstaff and Sedona, Arizona. They enjoy spending time outdoors and experiencing new things, such as canoeing, off-roading, and camping with their family.
Adventure Elopement Photography
They are passionate about capturing love stories and would love to join couples on their wedding day adventures, whether an elopement at Horseshoe Bend & Antelope Canyon or an engagement session on top of Cathedral Rock in Sedona, or a desert wedding in Phoenix. With over 35 countries under their belt, they are willing to travel anywhere to capture the special moments of a couple's big day.
Wedding Photography Approach
Their approach to wedding photography is focused on capturing what everything looked like but how the couple felt on their wedding day. They believe love is the greatest adventure and aim to capture the emotions behind every glance, smile, and tear. Their goal is for couples to be able to relive their special day through their photographs for years to come.
13. Tiffany & Ryland Photography
Based in Scottsdale
Serving Arizona, California, Europe, and Destination Weddings
Phone: (602) 791-4998
Price: Starting at $2,500, ranges around $4,500 to $5,900
Tiffany & Ryland Photography offers more than just basic wedding photography and videography services. As a husband and wife team, they provide a luxury experience to couples who have found their forever person. They tailor their approach to create unique and personalized art that exclusively tells your story.
As you reflect on your wedding memories, Tiffany & Ryland Photography understands the importance of capturing the moments that matter most. Whether it's the life, drama, and love captured in your wedding album or your own custom-created photo calendar, the emotional embrace with loved ones, or the cheers of friends during the celebration, they aim to preserve these special memories for you to cherish forever.
14. David Lemp Photography
Address: 5431 E Rancho Manana Blvd, Cave Creek, AZ 85331
Phone: (480) 748-9375
Price: Starting at $2,600
David Lemp Photography is a well-known photography company based in Phoenix, Arizona, specializing in wedding photography services. The owner, David, is a talented fine art photographer who captures the essence of your love in a natural, romantic, and editorial style. He uses both film and digital formats, allowing him to be fully present in the moments he shares with you while documenting authentic emotions throughout your wedding day.
Wedding Photography Package Inclusions
David Lemp Photography offers a range of photography services that couples can consider. Their most popular wedding package includes digital files and proofs. Additionally, they are willing to travel to any location to capture your wedding memories. The company also provides a second shooter and multiple locations to ensure no moment is missed. They offer a range of services, including engagement sessions, boudoir sessions, wedding portraits, high-resolution images, toning, a slideshow, trash the dress, and liability insurance. With David Lemp Photography, you can be assured that your special day will be captured with utmost care and attention to detail.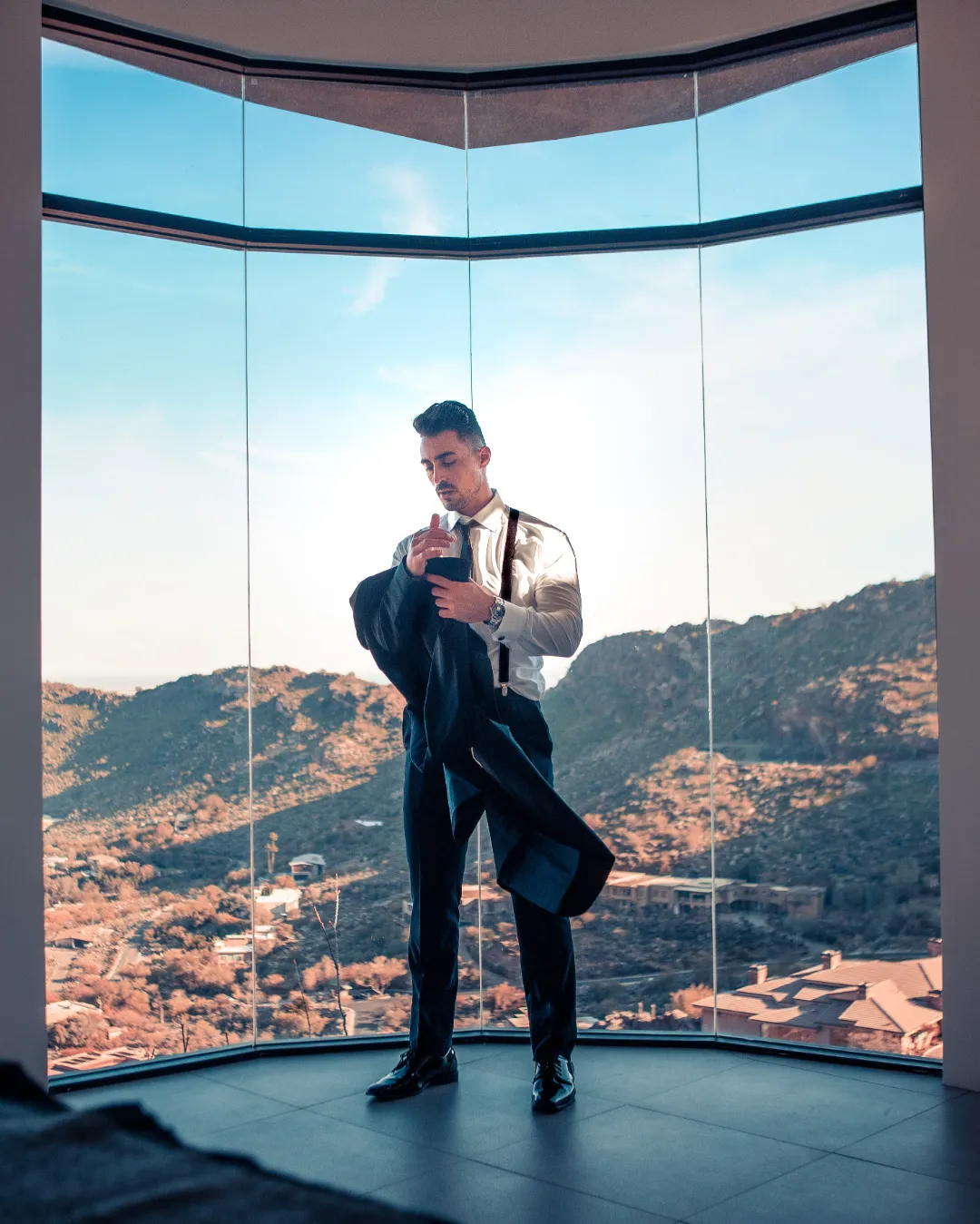 FAQ for Arizona Wedding Photographers
In this next section, we'll answer some of the most frequently asked questions about wedding photographers in Arizona, helping you make an informed decision and ensure that your special day is captured beautifully.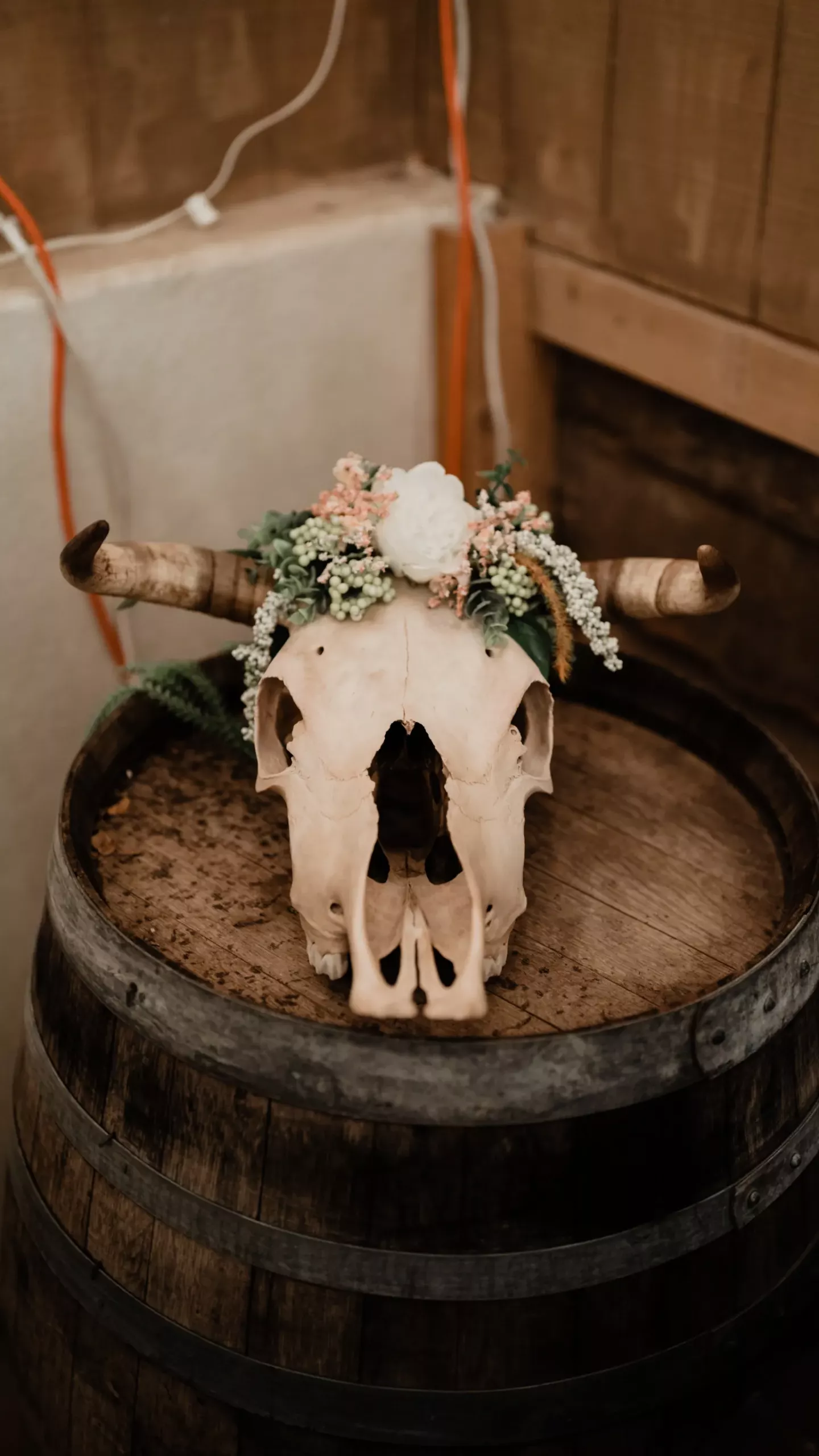 What are the best Phoenix wedding photographers?
Here are some highly recommended wedding photographers based in Phoenix:
Weddings Unlimited
Rachel Leintz Photography
Mike Olbinski Photography
Elyse Hall Photography
Jane in the Woods
Keith & Melissa Photographers
Tangled Lilac Photography
Katrina Wallace Photographers
Ryan Nicole Photography
LightRain Images
Andrew & Jade Photography
These photographers have unique styles and approaches to capturing weddings, so it's important to do your research and choose the one whose work resonates with you the most.
Photography in Arizona
Additionally, many of these wedding photographers are based in Phoenix, Arizona and specialize in natural light photography to provide stunning and unique photos. For instance, Something Blue Photography offers beautiful outdoor portrait photography in the gorgeous Desert Botanical Garden, while Aaron Kes Photography specializes in capturing stunning candid moments. With so many talented wedding photographers in Phoenix, you'll be sure to find the perfect photographer to capture your memories.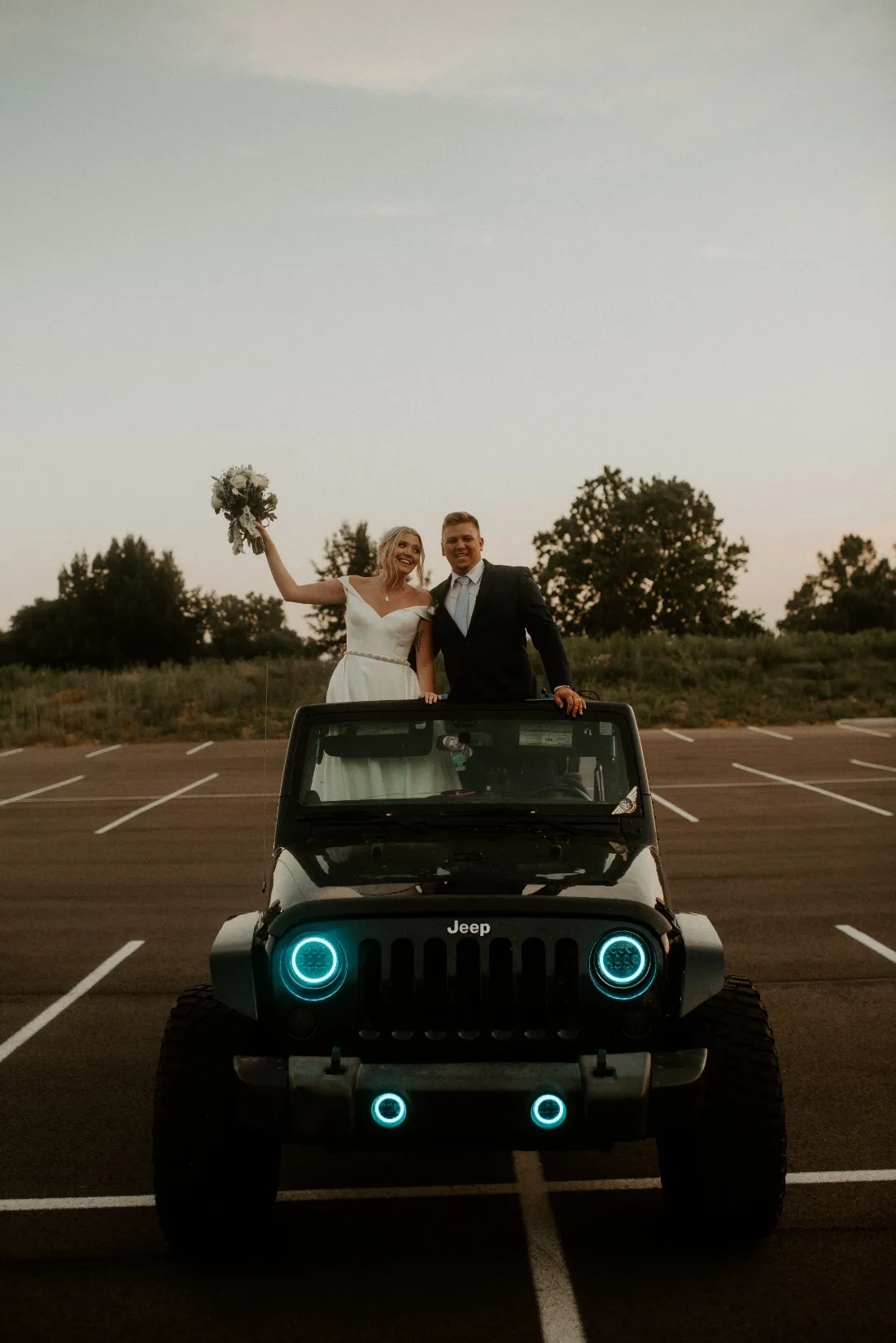 What wedding venues are popular in Phoenix?
There are many popular wedding venues in Phoenix, Arizona, catering to a plethora of preferences and styles. Some of the most sought-after venues include:
The Wright House
The Wright House is a popular wedding venue located in Mesa, Arizona. This charming venue offers a variety of indoor and outdoor event spaces, including a lush garden area, a rustic barn, and a spacious ballroom. The property is adorned with elegant Victorian-style architecture, creating a picturesque backdrop for your special day. The Wright House can accommodate weddings of all sizes, from intimate gatherings to large celebrations. Their experienced event coordinators and staff will work closely with you to ensure that every detail is taken care of, from catering and bar services to decor and entertainment.
The Farm at South Mountain
The Farm at South Mountain is a rustic and charming wedding venue located in the heart of Phoenix, Arizona. The property is surrounded by lush gardens, orchards, and pecan groves, providing a serene and peaceful atmosphere for your special day. The venue offers several event spaces, including the Canopy Patio, Stone Grove, and Quiessence Garden, each with its own unique style and character. The Canopy Patio features a shaded outdoor area with a wooden trellis, perfect for an intimate ceremony or reception. The Stone Grove boasts a picturesque setting with a charming wooden gazebo, surrounded by towering trees and a babbling brook. Quiessence Garden is a romantic space filled with fragrant flowers and citrus trees, offering a dreamy setting for a magical outdoor ceremony.
The Venue at the Grove
The Venue at the Grove is a breathtaking outdoor wedding venue nestled in the citrus groves of Phoenix, Arizona. The venue offers a picturesque setting that combines elegance, sophistication and rustic charm. The lush greenery and towering trees provide a stunning backdrop for wedding ceremonies and receptions, while the beautifully landscaped grounds offer endless opportunities for stunning wedding photos. The venue features several event spaces, including a spacious reception area with modern amenities, a cozy fireplace, and a wrap-around porch. The Venue at the Grove also offers exceptional catering and a variety of wedding packages to suit any couple's needs and preferences.
Boojum Tree Hidden Garden
Boojum Tree Hidden Garden is a unique and magical wedding venue located in Phoenix, Arizona. The venue is set on two and a half acres of lush and exotic botanical gardens, offering a stunning and romantic backdrop for your special day. The property features a variety of distinct spaces, including a tropical rainforest, a desert garden, and a beautiful waterfall. The venue also includes a 5,000-square-foot indoor space that accommodates up to 200 guests, making it perfect for intimate and grand celebrations. Boojum Tree Hidden Garden offers a range of services, including event planning, catering, and floral design, to ensure your wedding day is stress-free and unforgettable.
Royal Palms Resort and Spa
The Royal Palms Resort and Spa is a luxurious wedding venue in Phoenix, Arizona. This venue is well-known for its stunningly beautiful architecture, including lush gardens and courtyards that are perfect for romantic weddings. The venue offers several spaces to host your wedding, including the Alvadora Spa, Palmera Salon, Valencia Lawn, and Vernadero Lawn. Whether planning an intimate gathering or a grand celebration, the Royal Palms Resort and Spa can accommodate your needs. With its stunning natural beauty, exceptional service, and attention to detail, this venue is popular for couples who want a truly unforgettable wedding experience.
Desert Botanical Garden
With its stunning natural beauty and variety of event spaces, the garden offers a picturesque backdrop for weddings of all sizes. The garden's wedding venues include the Ullman Terrace, which features breathtaking views of the Sonoran Desert and can accommodate up to 300 guests. The Steele Herb Garden is a more intimate space perfect for smaller weddings and can hold up to 80 guests.
Additionally, the garden offers catering services, event planning assistance, and a list of preferred vendors to help make the wedding planning process as smooth as possible. Whether it's a daytime or nighttime wedding, the Desert Botanical Garden offers a one-of-a-kind setting for couples who want to exchange their vows surrounded by the beauty of the desert.
The Clayton House
The Clayton House is a historic wedding venue in downtown Scottsdale, Arizona. Built in 1927, this charming bungalow-style home offers a beautiful and intimate setting for a wedding celebration. The venue features lush gardens, a spacious courtyard, and an elegant indoor space accommodating up to 100 guests. The Clayton House also offers several wedding packages, including catering, bar service, and event coordination. Couples can customize their wedding, including adding special touches like vintage furniture and decor.
These are just a few of the many popular wedding venues in the Phoenix area.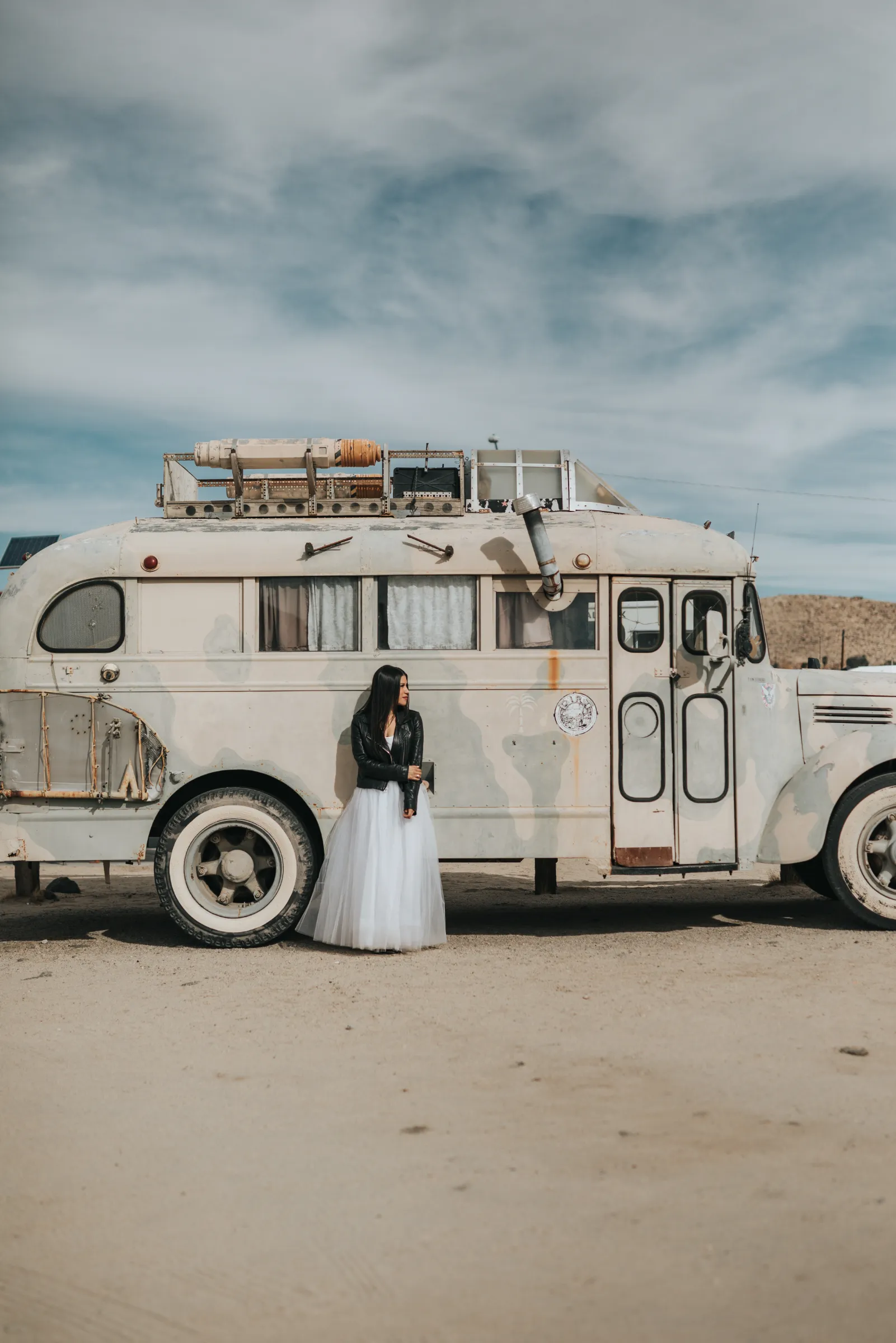 What should be included in Phoenix wedding photography packages?
A Phoenix wedding photography package typically includes a set number of hours of coverage on the wedding day, usually ranging from 4 to 10 hours. The package may also include a second shooter or assistant, engagement photos, and digital files of the edited images. The number of edited images included in the package may vary, but it's typically in the range of 200-800 images.
Hard Copy Photos
Some packages may also include physical prints, albums, or other products. The photographer may offer additional options or a la carte services, such as extra hours of coverage, prints, or albums, for an additional fee. It's important to discuss your specific needs and preferences with your photographer to create a customized package that meets your expectations and fits your budget.
How much does wedding photography in Phoenix cost?
The average cost of wedding photography in Phoenix ranges from $1,500 to $5,500, depending on the photographer's experience, reputation, and the services included in the package. However, prices can vary significantly depending on factors such as the length of coverage, number of photographers, size of the wedding, location, and additional services such as engagement sessions, albums, and prints. Researching and comparing different photographers and their packages is recommended to find the best fit for your budget and needs.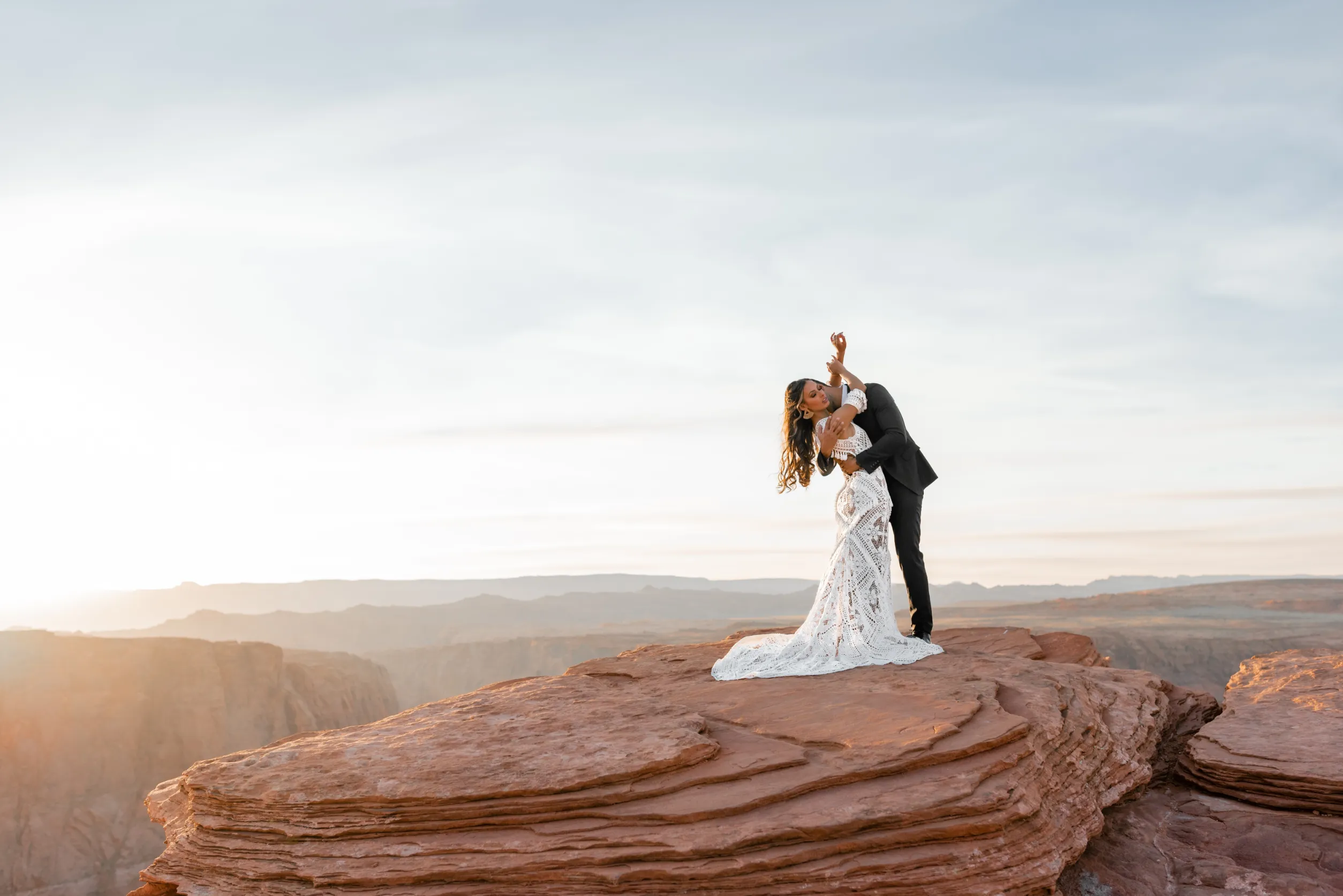 Who are the best wedding vendors in Arizona?
Arizona has many talented wedding vendors, ranging from florists and wedding planners to caterers and DJs. It's difficult to pinpoint the "best" as it largely depends on personal preferences and styles. However, here are some highly-rated wedding vendors in Arizona:
The Flower Studio – a boutique floral design studio that creates stunning arrangements for weddings and events.
Some Like It Classic Wedding Design – an award-winning wedding planning and design company.
Atlasta Catering and Event Concepts – a full-service catering and event planning company that offers delicious food and exceptional service.
Desert House Productions – a professional DJ and entertainment company that specializes in creating unforgettable wedding experiences.
KDP Events – a destination wedding planning and design company that focuses on creating unique and personalized events for their clients.
These vendors are just a few examples of talented and reputable wedding vendors in Arizona. It's always important to do your research, read reviews, and meet with vendors in person to ensure they are the right fit for your wedding day.
What photography style is available for Phoenix wedding photographers?
There are various types of photography styles you can consider for your wedding. Here are some of the most popular ones:
Traditional/Classic Wedding Photography
The traditional/classic wedding photography style is characterized by formal and posed shots that capture specific moments and groupings throughout the wedding day. This style typically involves a photographer directing the subjects and setting up shots, often using traditional poses and backdrops. The focus is on capturing key moments such as the first kiss, cutting the cake, and the first dance, as well as portraits of the bride and groom, family, and wedding party. The resulting images are often timeless and classic in their composition and style, and are intended to be cherished and passed down for generations.
Photojournalistic Wedding Photography
Photojournalistic wedding photography style aims to tell the wedding day's story through candid shots that capture moments and emotions as they unfold naturally. Instead of staging shots, the photographer captures the day's events as they happen, with minimal intervention or direction. This style often involves a lot of black-and-white photography, and the images typically have a documentary feel. The photographer seeks to capture real emotions and moments of the day, from the pre-wedding preparations to the ceremony, reception, and beyond. This style allows for spontaneity and captures a more organic and unscripted experience.
Fine Art Wedding Photography
Fine Art wedding photography is a more artistic and creative approach that focuses on capturing unique and stunning images that are visually striking. This style of photography often involves more stylized and posed shots, as well as creative use of lighting, composition, and editing techniques to create a more visually appealing and impactful image. Fine Art wedding photographers often strive to create images that are more than just documentation of the day, but rather works of art that tell a story and evoke emotion. The emphasis is on creating images with a high level of artistic merit, and the end result is often a collection of photos that are visually stunning and timeless. This style of photography is popular among couples who value creativity, aesthetics, and unique visuals over traditional, posed shots.
Editorial Wedding Photography
Editorial wedding photography is inspired by fashion photography and aims to capture stylish and glamorous shots of the wedding party and guests. The photographer often uses lighting techniques and carefully selected poses and backdrops to create visually striking and dramatic images. This style of photography is all about capturing the beauty and style of the wedding day in a way that resembles a fashion editorial spread. The photographer may also pay special attention to details such as the wedding dress, accessories, and floral arrangements to ensure that everything is captured in a stylish and artistic way. Overall, editorial wedding photography is perfect for couples who want to look and feel like they are on the pages of a high-fashion magazine.
Vintage Wedding Photography
Vintage wedding photography style is inspired by the old-fashioned and nostalgic era, characterized by a classic, timeless look that is achieved through the use of vintage cameras and techniques. This style emphasizes on creating images with a soft, dreamy, and romantic look, which gives the pictures a warm, emotional, and sentimental feeling. The images usually have a slightly desaturated color palette and a grainy texture, which gives them an aged, vintage look. The vintage style is perfect for couples who want to create a nostalgic and romantic feel on their special day.
Natural/Light and Airy Wedding Photography Style
Natural/Light and Airy wedding photography style is characterized by using natural light to create bright and ethereal images. The photographer often uses light-filled and airy locations to create warm and inviting images. This style often uses soft and muted tones to create a romantic and dreamy quality, giving the images a timeless feel. The goal is to capture the couple effortlessly and naturally, with minimal posing and intervention from the photographer. This style is especially popular for outdoor and destination weddings, where the natural light can be used to create stunning backdrops and enhance the overall aesthetic of the images.
Dramatic Wedding Photography
Dramatic wedding photography creates bold, high-impact images full of drama and emotion. This style typically involves dramatic lighting, bold poses, and strong compositions to create visually striking and emotionally charged images. The photographer may use a range of techniques, such as creative lighting, shadows, and silhouettes, to add drama to their images. This style aims to create visually stunning and emotionally powerful images, capturing the intensity and drama of the wedding day.
It's important to talk to your photographer and discuss your preferences and the style that best suits your personality and wedding theme.
What are the best engagement photo locations in Phoenix?
Phoenix has several beautiful locations that can be perfect backdrops for engagement photos. Here are some popular locations:
Desert Botanical Garden: With its desert landscape, stunning plant life, and beautiful sunsets, the garden is an excellent location for engagement photos.
Papago Park: This park has beautiful rock formations and a lake, providing a beautiful background for engagement photos.
Downtown Phoenix: Downtown Phoenix has many beautiful murals, cityscapes, and urban features that make for great engagement photo backdrops.
South Mountain Park: South Mountain Park has beautiful trails, desert landscapes, and stunning sunsets that make for a romantic engagement photo location.
Arizona State University Campus: ASU's beautiful campus has stunning architecture, lush greenery, and beautiful courtyards that make for beautiful engagement photo backdrops.
Roosevelt Row: Roosevelt Row is a trendy arts district in Phoenix that has many beautiful murals, street art, and unique urban features that can make for beautiful engagement photo backgrounds.
These are just a few of Phoenix's many beautiful locations for engagement photos.
How do I find the right Phoenix photographer for my wedding?
Step 1: Research your options: Start by searching online for wedding photographers in the Phoenix area. Look at their portfolios and reviews to understand which photographer matches your style and budget.
Step 2: Narrow your list: Once you have a list of photographers, narrow it down to 3-5 of your favorites. Compare their pricing and packages to make sure they fit your budget.
Step 3: Schedule a meeting: Contact the photographers you're interested in and set up a meeting to discuss your wedding photography needs. This is a great opportunity to get to know the photographer and see if you're compatible.
Step 4: Make a decision: After meeting each photographer, ask yourself which one you feel most comfortable with. Trust your instincts and select the one that best suits your needs!
What should I consider when booking a Phoenix wedding photographer?
When booking a wedding photographer in Phoenix, Arizona, there are a few important things to consider. First, you should look for a professional photographer with ample experience in the area. Not only will they be able to capture stunning shots of your special day, but they will also be able to make the most of unique desert views and sunny weather. Ask about the photographer's portfolio, any packages they offer and whether they provide online proofing of your photos.
Next, consider the cost of your Phoenix wedding photographer. You'll want to ensure you stay within your budget, so asking about their availability and packages is important. Be sure to ask about any additional fees, such as travel costs.
Finally, you should research to ensure the photographer you choose is a great fit for your style and vision. Research their previous work and compare it with your desired aesthetic. You may also want to ask if they offer engagement photography packages and what extra services they may provide. After all, your wedding photographer will be a key part of your special day!
Tips for Finding Wedding Photographers in Phoenix
Finding your ideal wedding photographer in Phoenix can be daunting, with so many talented photographers in the area. But don't worry! Here are some tips to help you find the perfect photographer for your big day.
Step 1: Research local photographers. Familiarize yourself with the wedding photographer's style and portfolio. Read reviews, compare prices, and look at their portfolio of past weddings.
Step 2: Narrow down your list of photographers. Once you've done your research and narrowed down your list, meet with the photographers to discuss their fees, and packages, and to find out what's included in their services. Ask them questions about their experience and get a feel for their personality.
Step 3: Visit potential venues. Once you've narrowed down your list of photographers, visit the venues you're considering. This will help you determine what type of photographer you need and which venues will work best with their style.
Step 4: Ask for referrals. Ask your friends, family, and vendors for referrals to ensure you work with a reputable photographer.
Step 5: Select your photographer. Select your photographer based on their experience, professionalism, and portfolio. Make sure you get along with them and feel comfortable with their style and that they can capture the look and feel you're aiming for on your special day.
Here are some statistics and facts about weddings in Arizona:
According to the 2020 Real Weddings Study by The Knot, the average cost of a wedding in Arizona is $25,386, which is lower than the national average of $28,000. At least 40-50% of your budget will typically go to your venue and catering.
Arizona is a popular destination wedding location, with its warm weather and beautiful desert landscapes. In fact, according to WeddingWire's 2021 Destination Wedding Report, Arizona was ranked as the 6th most popular destination wedding location in the United States.
Arizona's most popular wedding months are April, May, and October when temperatures are mild and comfortable for outdoor weddings.
According to the Arizona Office of Tourism, the state has more than 300 days of sunshine per year, making it an ideal location for outdoor weddings.
Arizona is home to several stunning wedding venues, including the Montelucia Resort & Spa, The Phoenician, and The Wright House.
Arizona's most popular wedding colors are shades of blue, green, and purple, which complement the natural beauty of the desert landscape.
Arizona has a diverse population, with a significant percentage of Hispanic and Native American residents, making it a great location for couples who want to incorporate cultural traditions into their wedding celebrations.
The top wedding vendors in Arizona include photographers, DJs, wedding planners, florists, and caterers, according to WeddingWire's 2021 Wedding Vendor Report.
That wraps up our very long blog post! We wish you all the best in finding your perfect wedding photographer.