Unbeatable Prices. Cherished Keepsakes.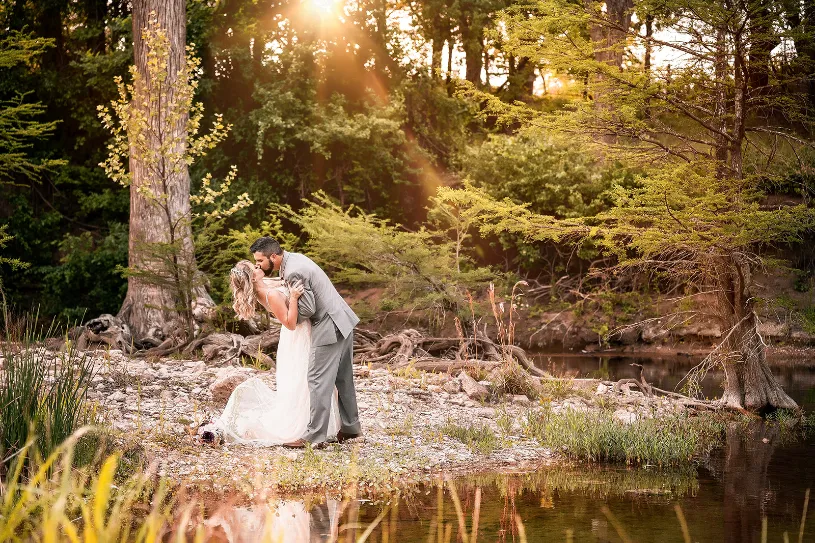 We understand that your wedding and engagement photos are precious memories you'll treasure forever. That's why we're thrilled to offer a convenient and easy way for you to print and display these beautiful images in your home.
With our direct-to-consumer print offerings, you can choose from a wide range of high-quality prints, including framed and canvas prints, to showcase your favorite photos. Our easy-to-use online ordering system makes selecting your preferred print size and style simple, and our fast turnaround time ensures that your prints will be ready to hang in no time.
Best of all, you can rest assured that you'll receive the same exceptional quality that you've come to expect from Weddings Unlimited. Our expert team uses only the highest quality materials and printing processes to ensure your prints look stunning and true to life. Look at some examples below to get inspiration for your gorgeous prints.
Love Notes
One 10″x10″ | Two 20″x20″ | Three 10″x20″
Only $165.70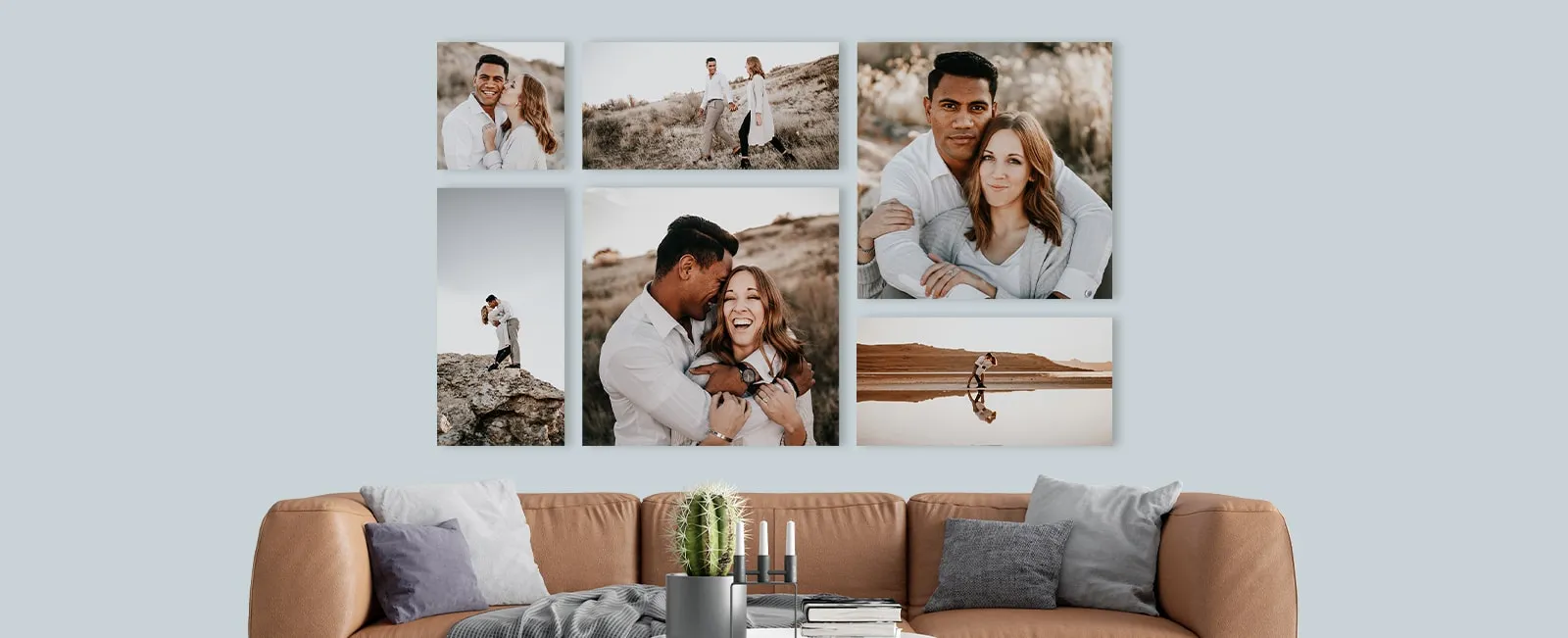 Enduring Memories
Six 10″x10″ | One 24″x36″
Only $166.65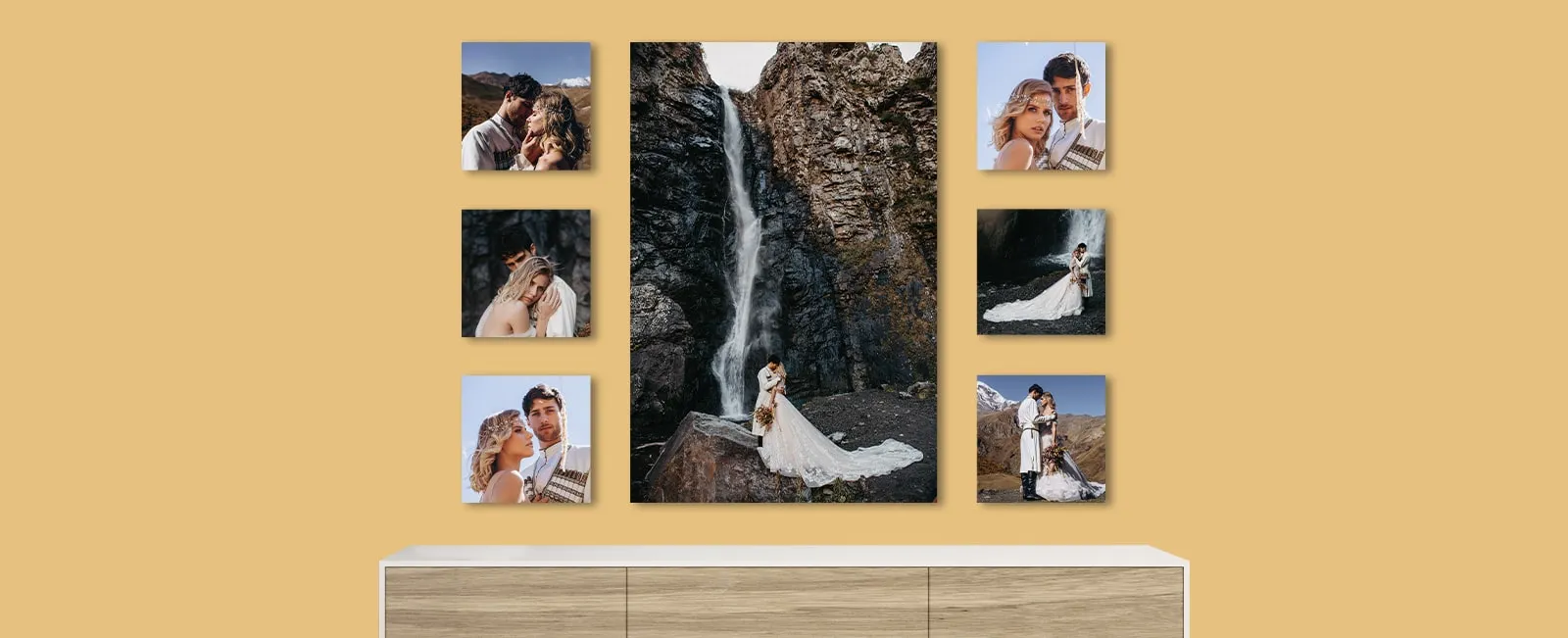 Happily Ever After
Four 10″x10″ | Two 12″x18″ | Two 12″x36″
Only $193.60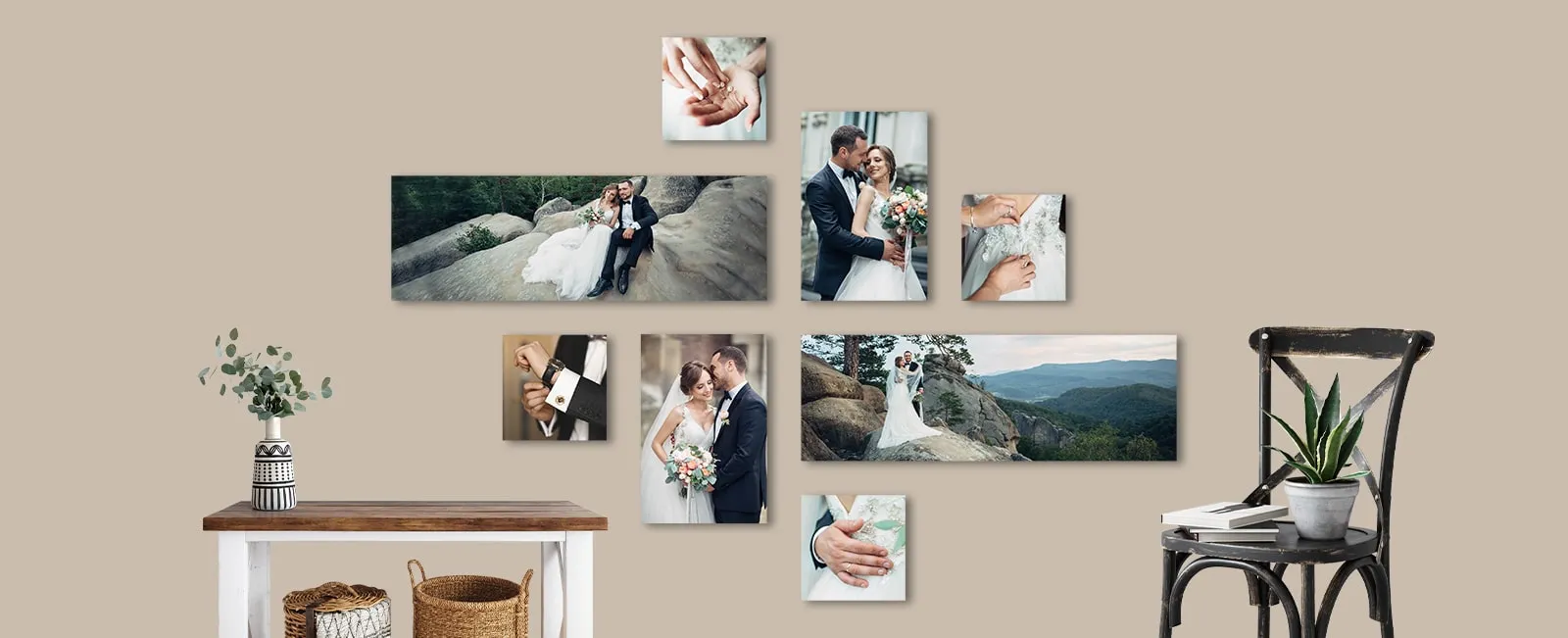 Blissful Moments
One 20″x20″ | Four 10″x10″ | Four 10″x20″
Only $204.55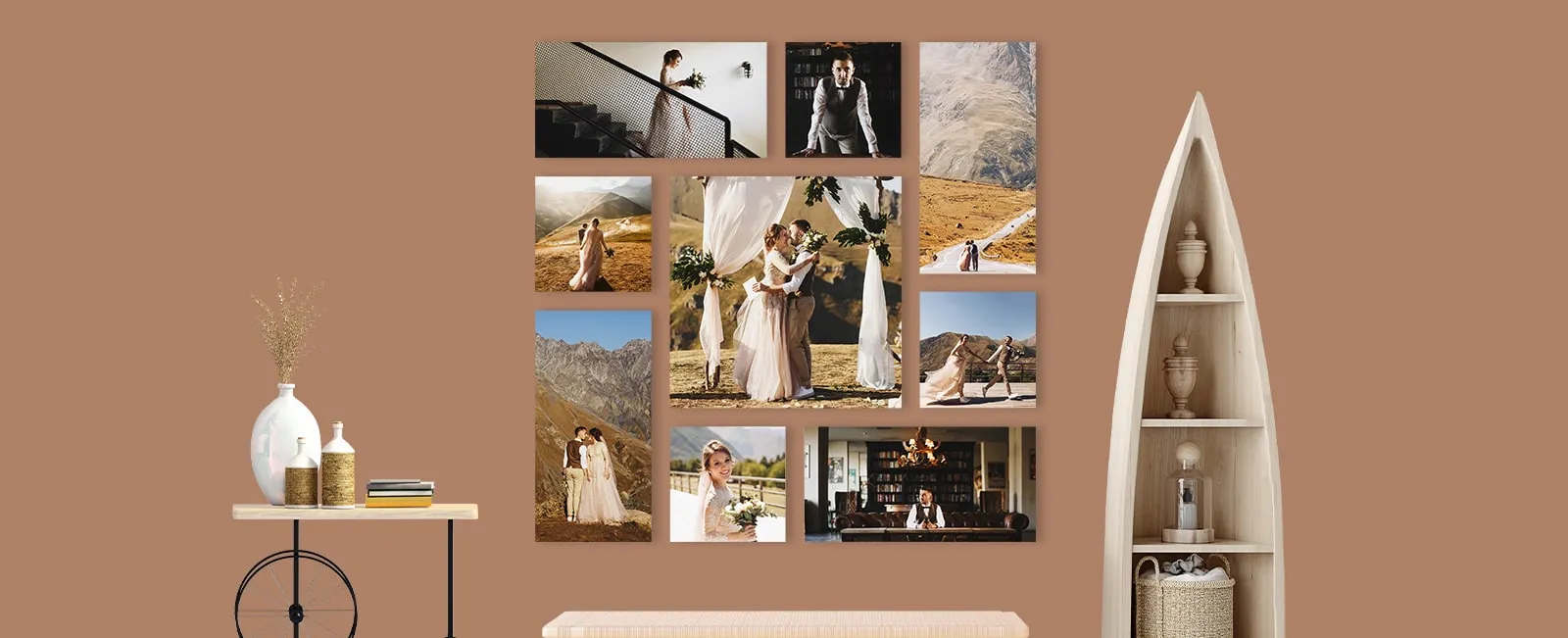 Timeless Treasures
One 12″x16″ | Four 18″x24″
Only $175.75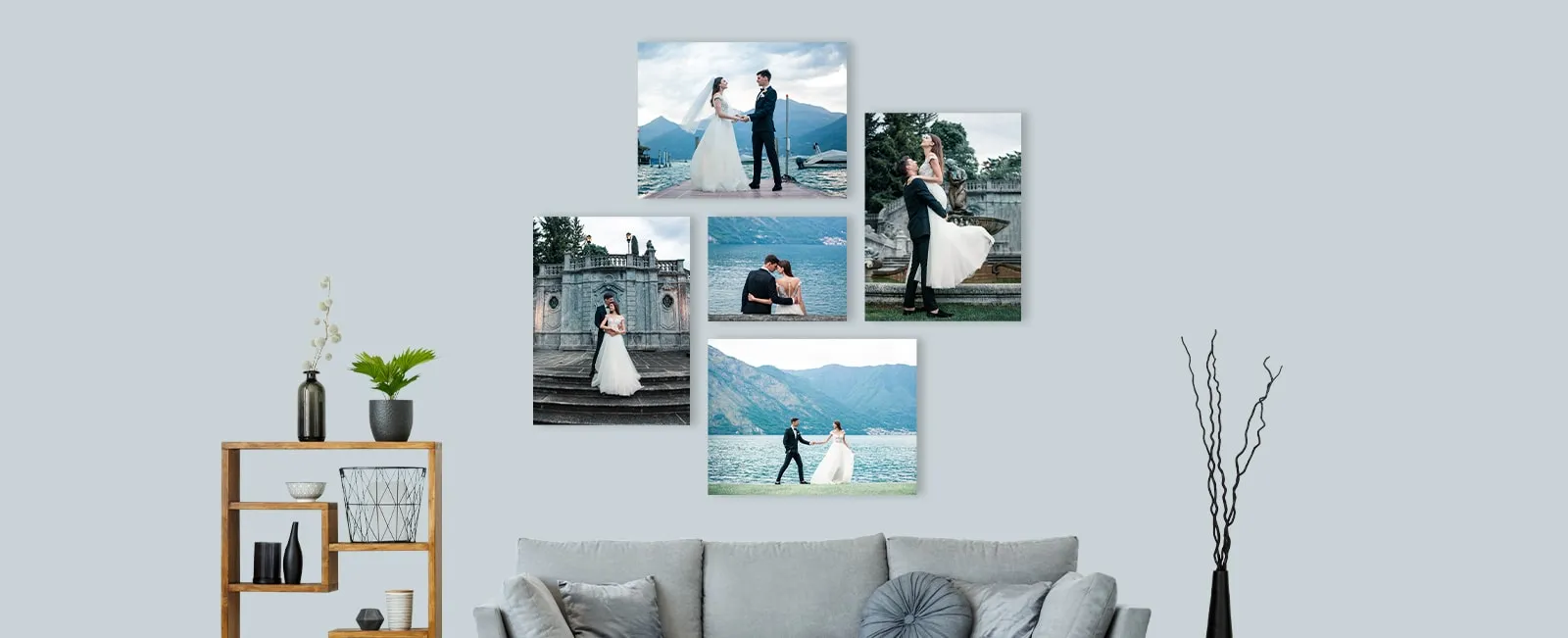 Radiant Reminders
Six 12″x18″ | One 24″x36″
Only $269.65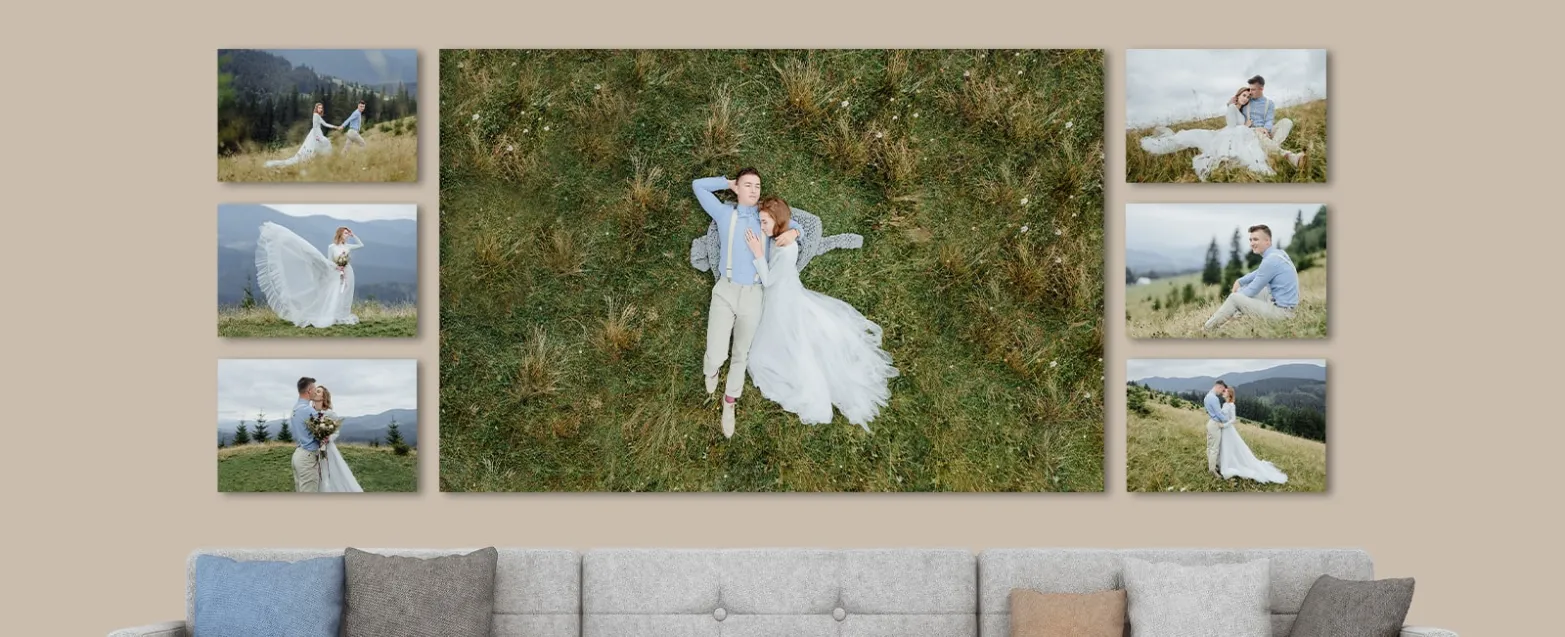 If you don't see a package that meets your exact needs, we'll work with you to create a personalized package that's tailored to your specific preferences and budget. Our team will help you choose the perfect images, print size and style, and ensure that everything is just right. Contact us to get started on creating your perfect print keepsakes today!