Capturing the essence of love and unforgettable moments on your special day requires more than just a camera—it demands an artistic eye, a passion for storytelling, and the ability to freeze time in a single frame. In the vast and diverse landscape of Texas, there are photographers who excel at turning weddings into visual poetry. Welcome to our journey through the Lone Star State as we unveil '8 Breathtaking Texas Wedding Photographers.' These talented artists have mastered the art of wedding photography, each with a unique style and a commitment to making your wedding day memories last a lifetime. Join us as we explore their remarkable work and get ready to be inspired by the beauty they capture in every shot.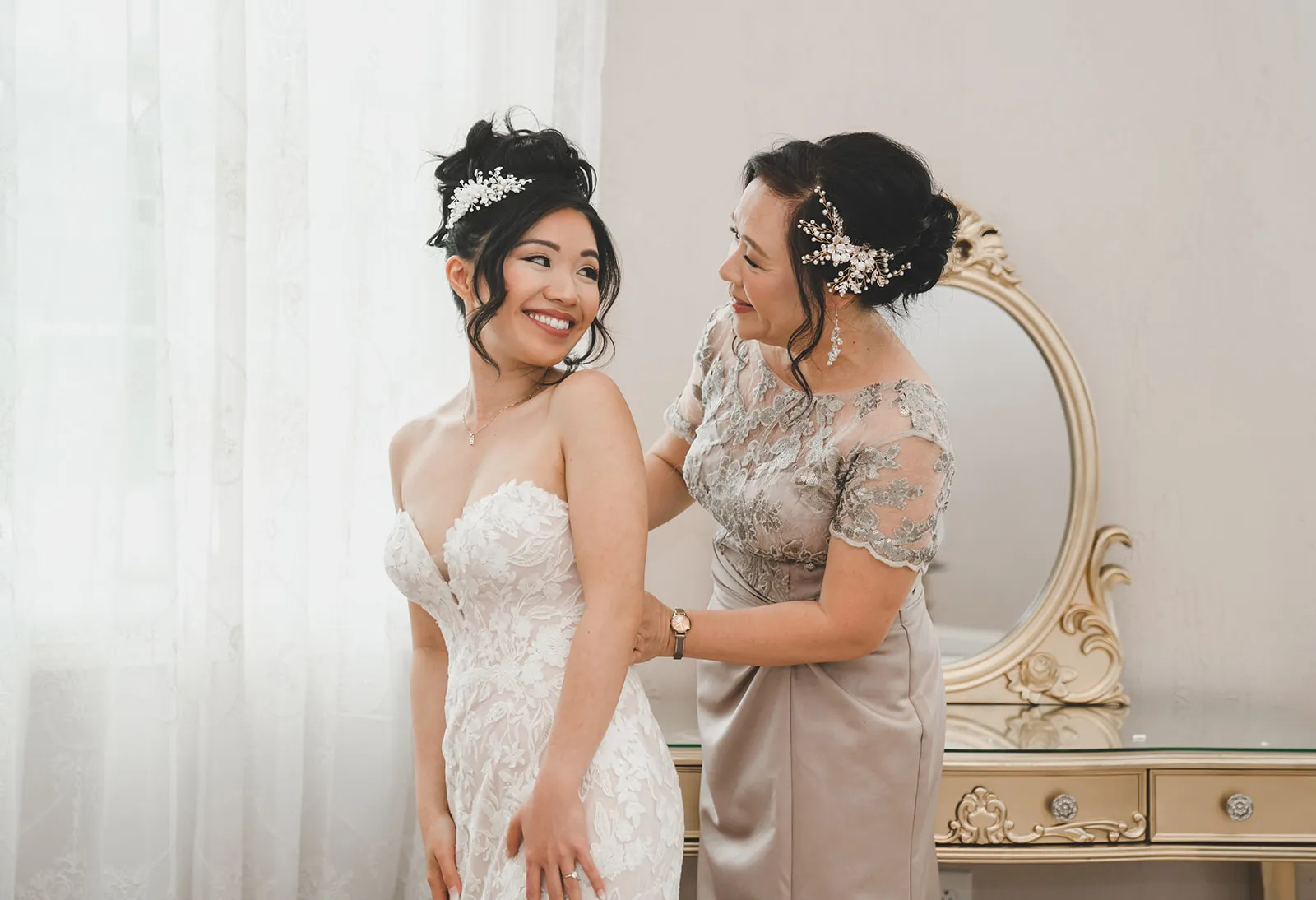 1. Weddings Unlimited
Welcome to Weddings Unlimited. Our team of photographers, videographers, DJs, and creative directors is here to turn every part of your wedding into a breathtaking memory. But it doesn't stop there. We offer incredible magic moments like uplighting, photo booths, and guest books. It's all about you and your unique vision.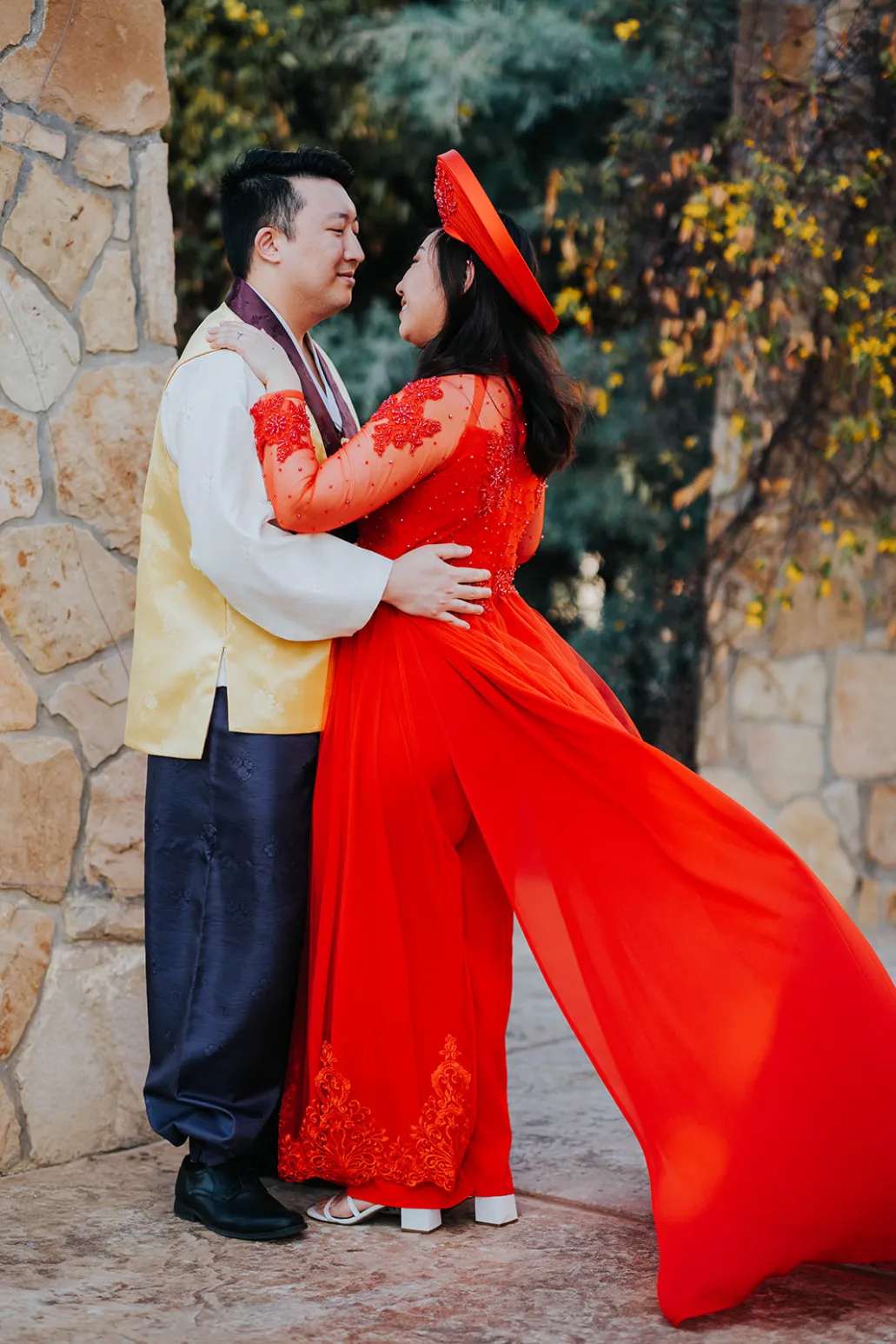 Address: 7676 Hillmont St Suite 180, Houston, TX 77040, United States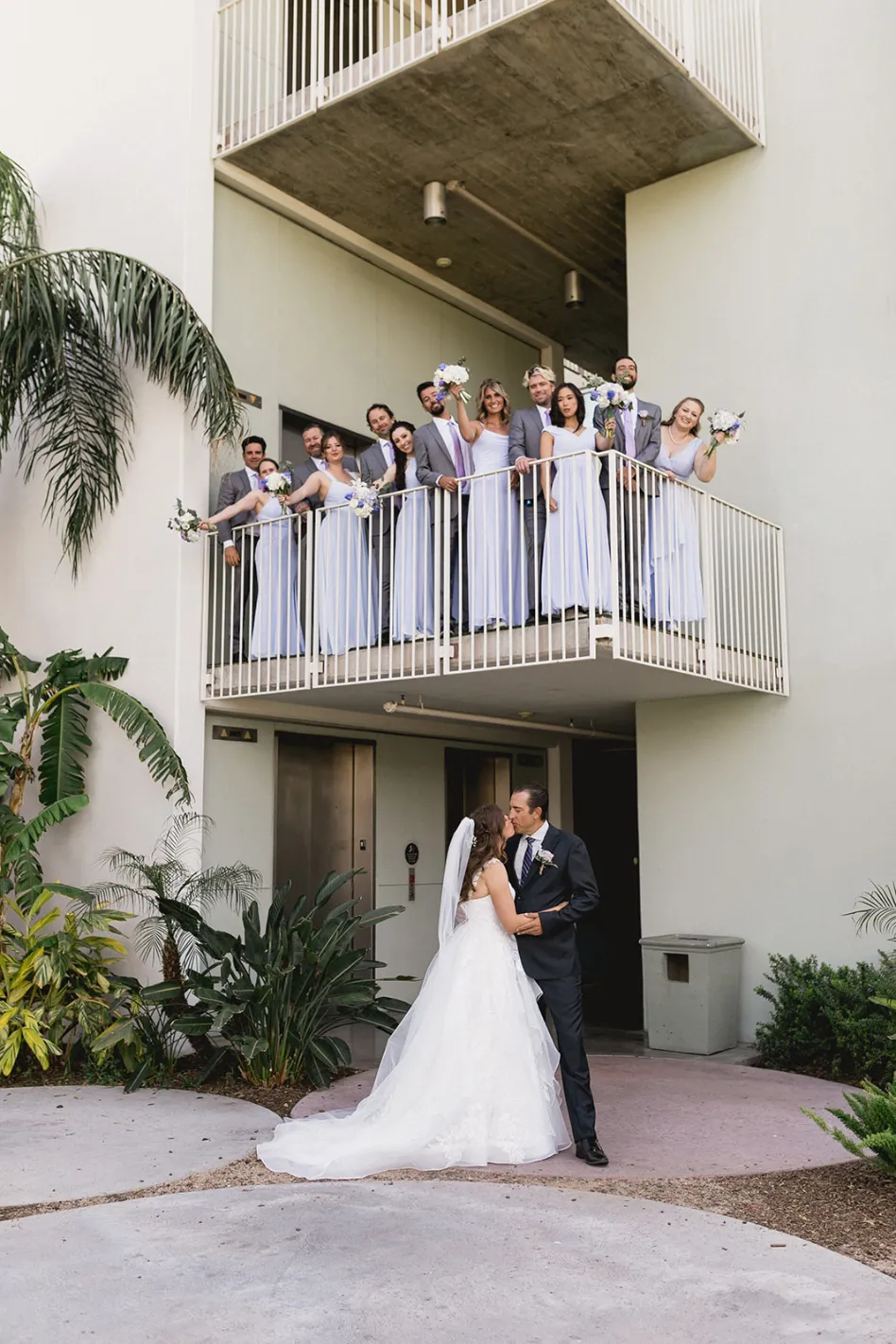 Making Weddings Magical
Welcome to Weddings Unlimited, your portal to the world of enchanting wedding photography in Texas. We understand that your wedding day is a once-in-a-lifetime event, and our mission is to make it extraordinary. Say goodbye to the ordinary and embrace the magic that awaits you on this special journey.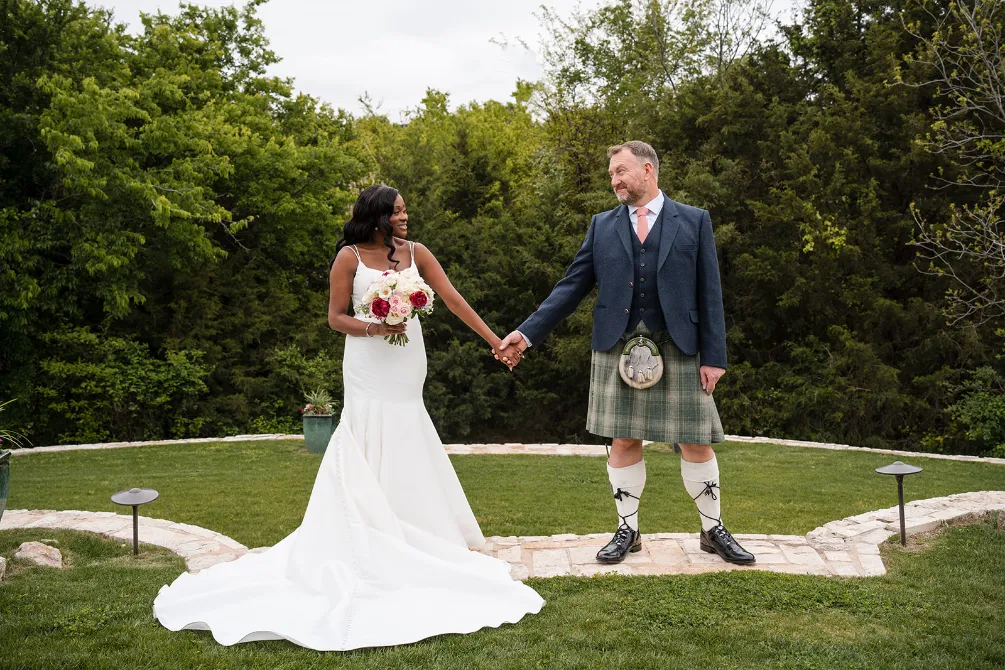 Serving Houston, Dallas, Austin, San Antonio, Phoenix
Elevated Images Package
Professional Photographer
Unlimited hours of continuous coverage
500 – 700 edited high-resolution images
Online gallery with processed photos for viewing, sharing, and printing
Sneak peek of the top 10 photos
Custom-designed photographers' timeline
Up to 2 shooting locations (within 25 miles of each other)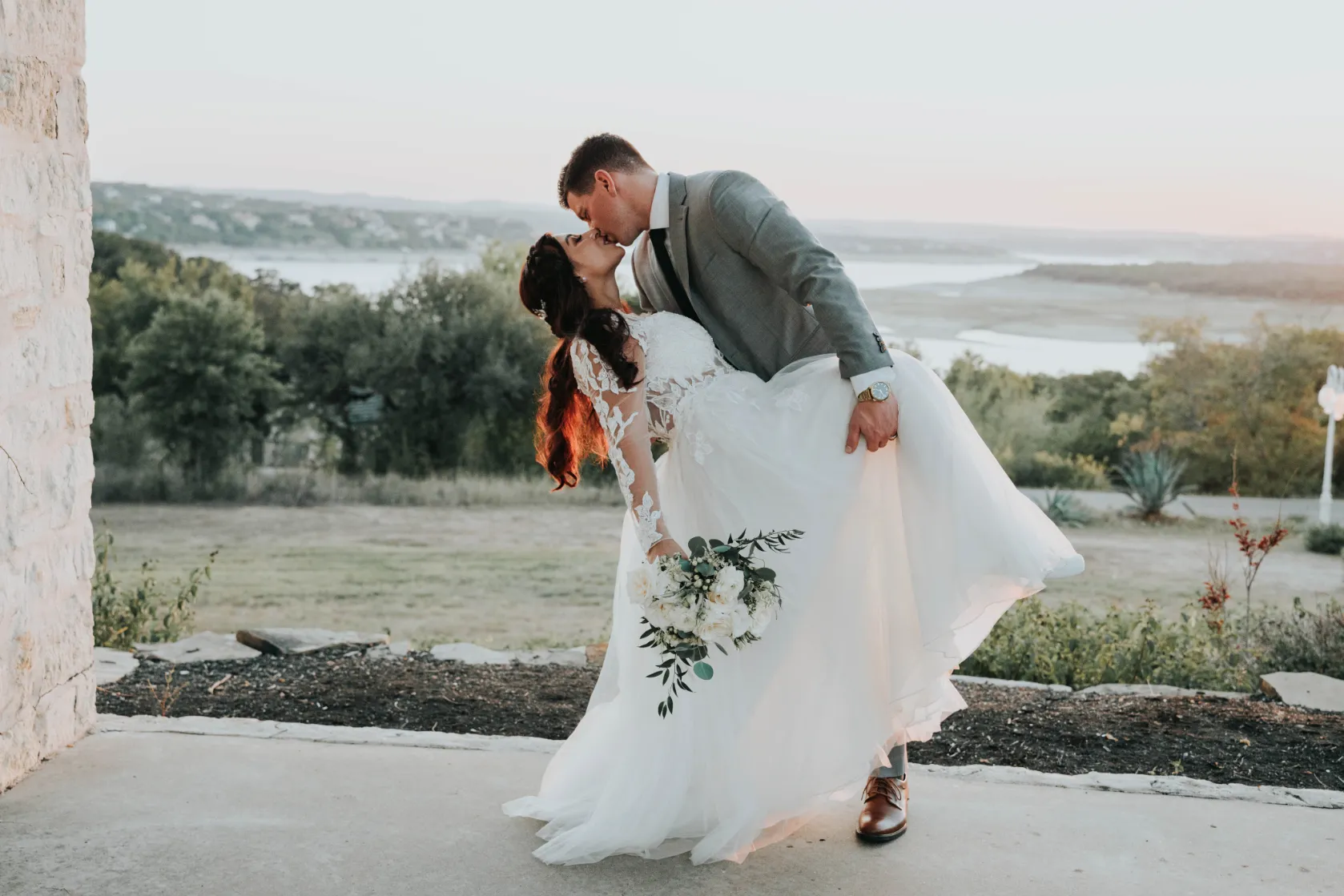 Why Choose Weddings Unlimited Photographers
Personalized Style: We understand your unique photography preferences to bring your vision to life.
Perfect Pairing: We match you with a photographer who aligns with your style, ensuring comfort on your wedding day.
Stress-Free: Your photographer captures every magical moment while our editing team customizes your photos to perfection.
Unlimited Support: We're with you throughout your wedding day, ensuring every moment is unforgettable.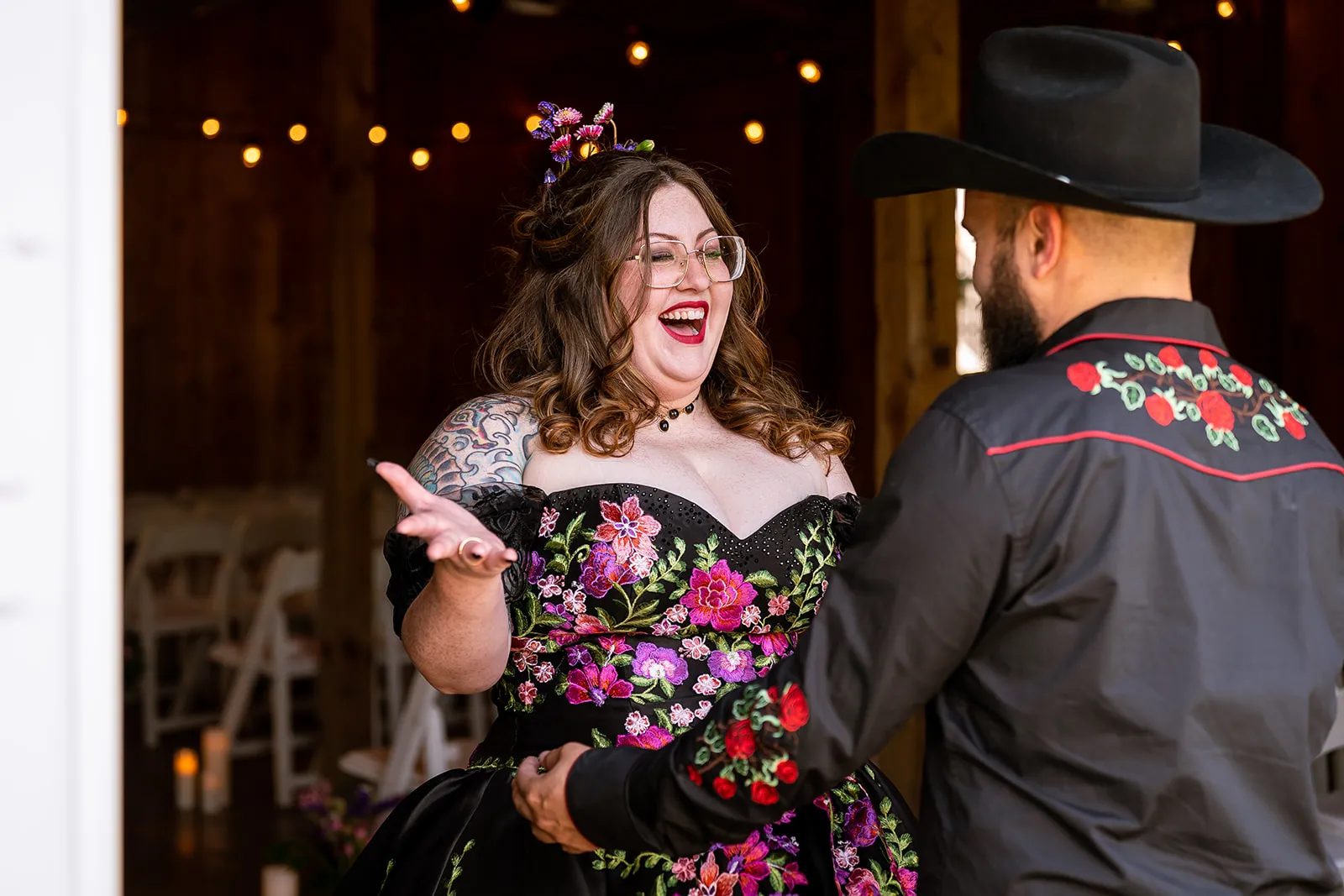 Bundle Celebrations:
Grand Celebration – Includes 1 Photographer, 1 Videographer, DJ/MC, saving you $1,010.
The Ultimate Celebration: Includes Photo, Video, DJ, and Photo Booth all in one, bundling to save over $1,385.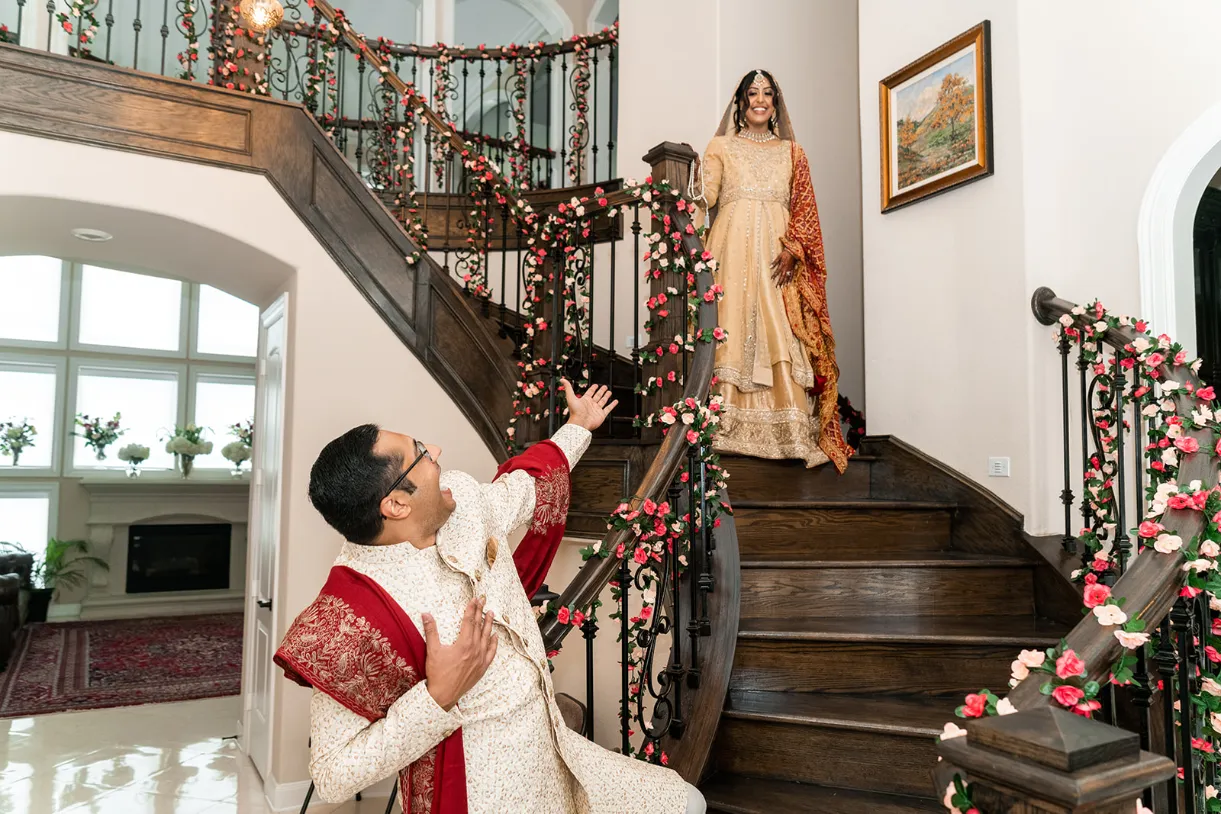 Why Bundle with Us:
Multitasking Masters: Our talented professionals handle multiple tasks seamlessly, ensuring a coordinated experience.
Teamwork: Our experienced team members collaborate seamlessly to make your day perfect.
Saves Time and Money: Bundling services simplifies planning and often leads to cost savings.
Top Talent: We hire only the most skilled and experienced professionals to capture your day.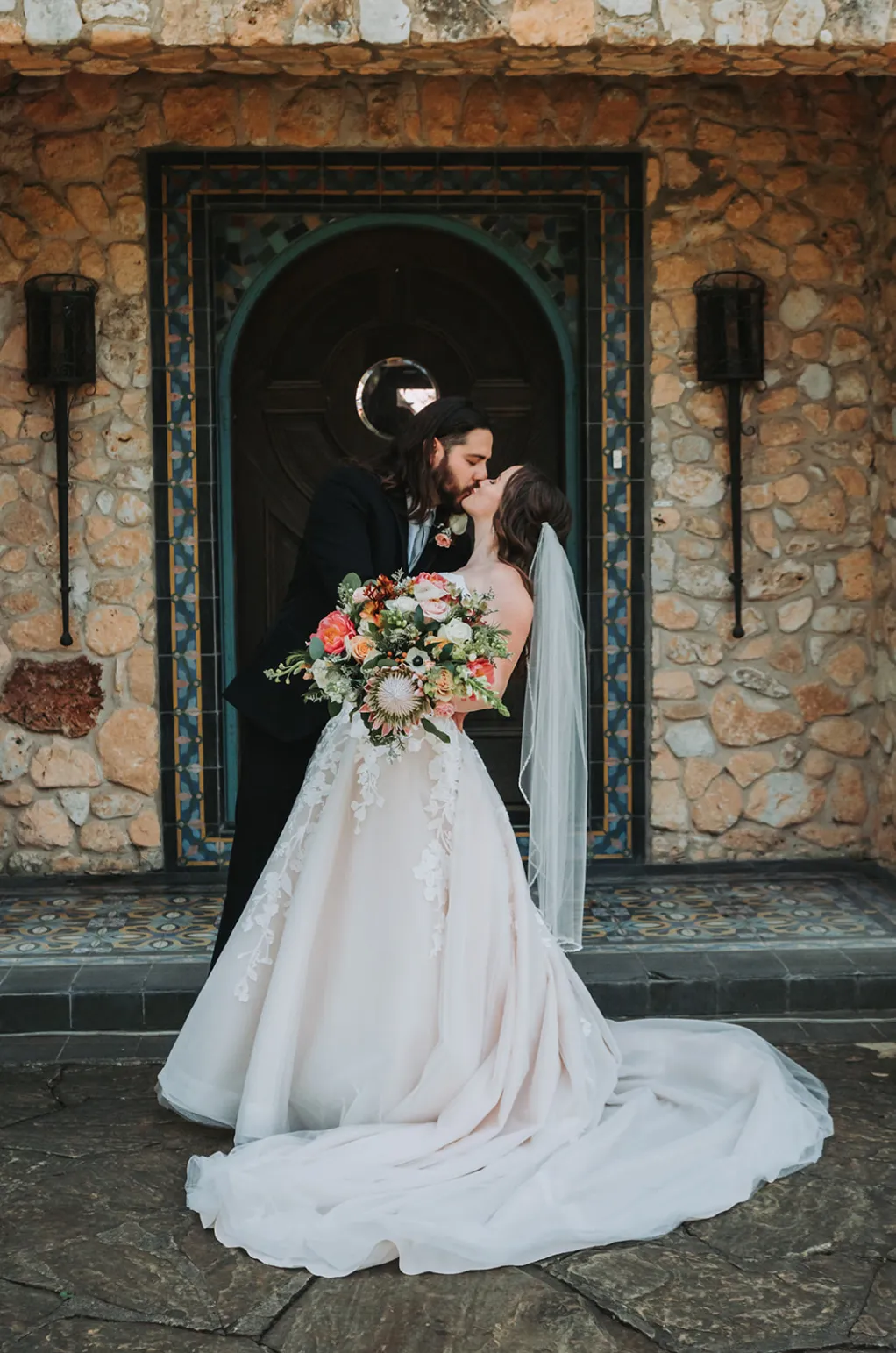 Epic Celebration Bundle
Includes 2 Photographers, 2 Videographers, DJ/MC, Premium Photo Booth, Unlimited Magic Moments, Special Lighting Effects, Photo Guest Book, and Engagement Photography Session.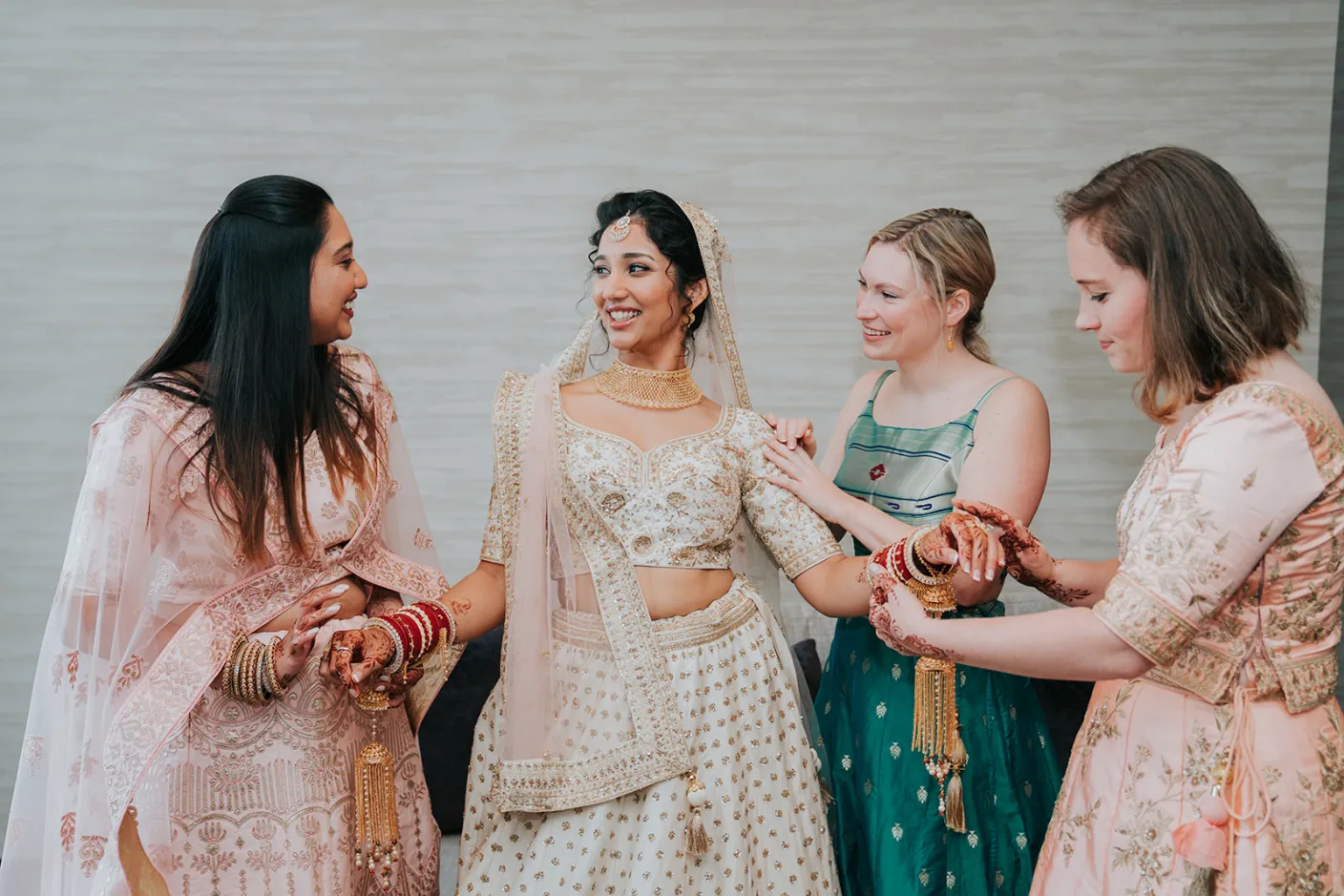 Unforgettable Photo Booths In Texas:
When you book with Weddings Unlimited, you get more than photography. We offer videography, DJs, and photo booths….and more! Choose from unique photo booth experiences to add fun and memorable moments to your wedding. Enhance with add-ons like photo guest books, red carpets, photo mosaics, interactive seating charts, and booth enclosures.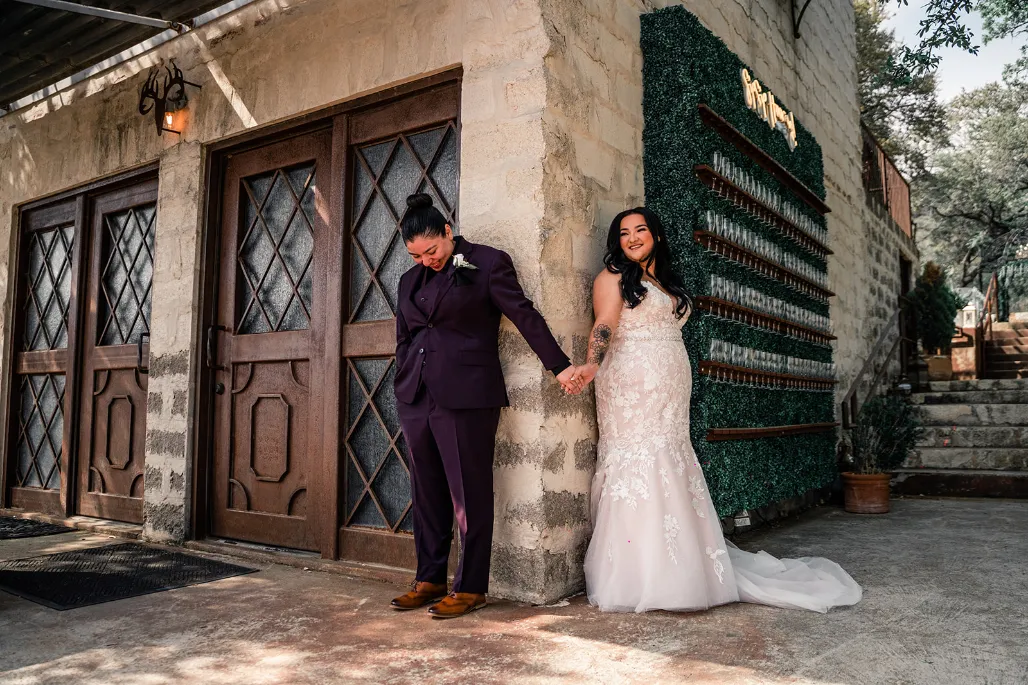 Your Dream Wedding Awaits:
Whether you're in Houston, Dallas, Austin, San Antonio, or Phoenix, we're here to turn your wedding dreams into reality. We ensure your day is unforgettable with photography, videography, DJ, photo booth, and magic moments services.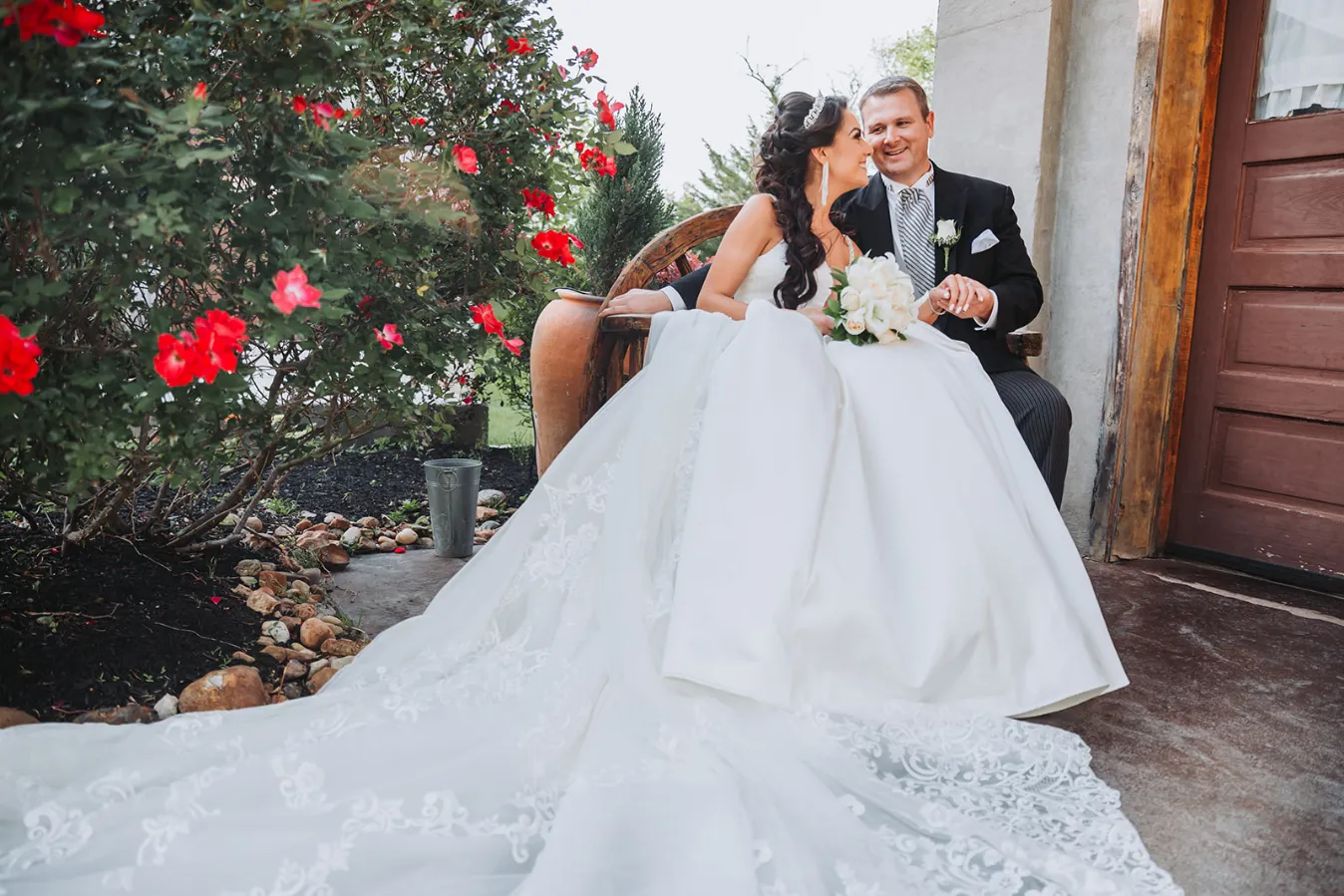 Don't Settle for Ordinary:
Elevate your wedding with Weddings Unlimited's exceptional services. Capture memories that last a lifetime and add a touch of magic to your special day.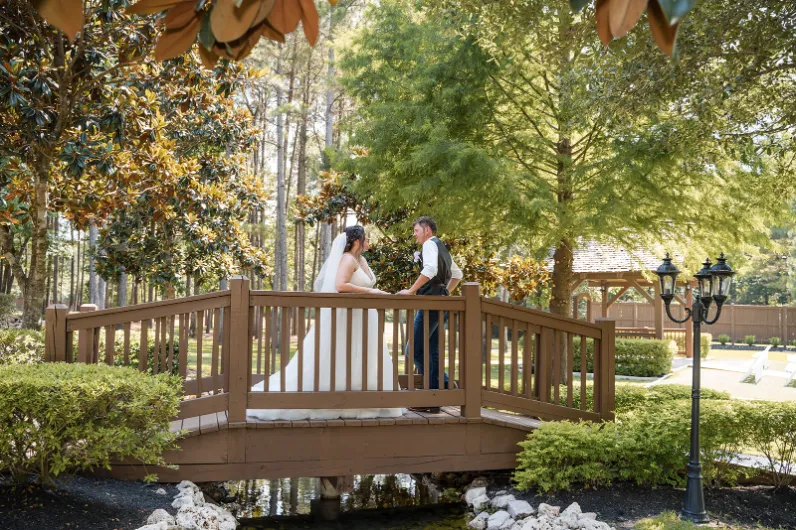 Experience the Magic:
Choose from a range of backdrops and templates to personalize your photo booth experience. Let your guests have a blast with props and unlimited prints. Turn your wedding reception into a fun and fabulous photo adventure.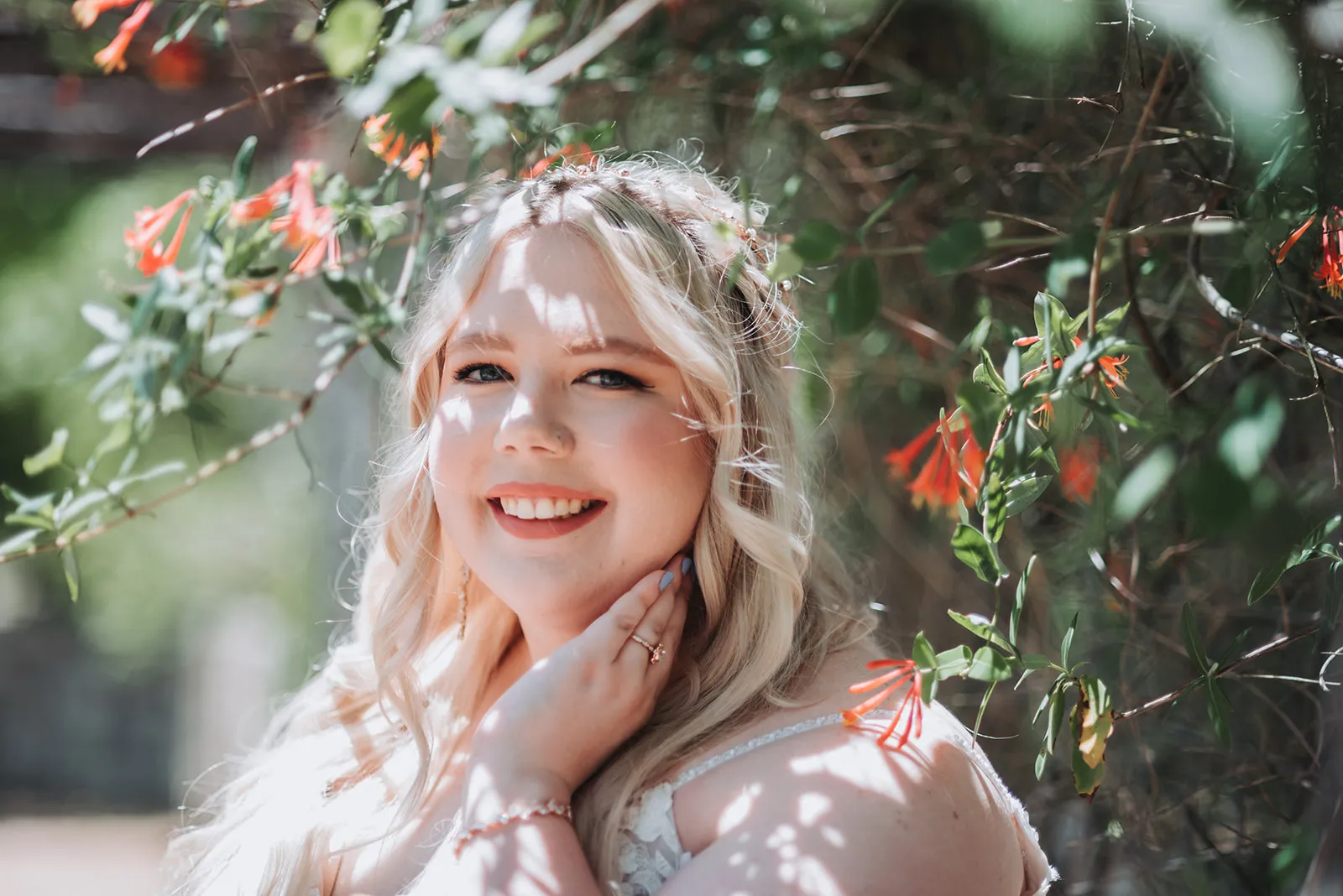 Ready to Elevate Your Wedding?
Weddings Unlimited is here to make your wedding day soar above the ordinary. Trust our experienced team to capture every magical moment and add a touch of enchantment to your special day.
2. Michael Nguyen Photography
Address: San Antonio, TX | South Texas, Chicagoland, Destination
Based in the heart of San Antonio, Texas, Michael Nguyen Photography is the creative vision of seasoned wedding photographer Michael. With over 9 years of experience and a deep passion for storytelling, Michael's journey began in Chicago, Illinois, where he discovered his love for capturing moments that stand the test of time.
Unique Love Stories, Beautifully Preserved
Michael's philosophy is both simple and profound: he seeks to enhance and immortalize the unique love stories of every couple through captivating imagery. His mission is to create a collection of photographs that evoke love, laughter, and nostalgia, ensuring that your wedding day memories are cherished forever.
Destination Weddings: Wherever Love Takes You
An avid lover of adventure, Michael is always ready to travel for destination weddings. Regardless of where your love takes you, he is prepared to document the magic of your special day, transforming your dream wedding into a visual masterpiece.
Experience Your Special Day, Uniquely
Michael's approach to wedding photography is like having your best friend, armed with expensive gear, capturing your most precious moments. He ensures that you can fully experience and enjoy your special day without any worries. With his keen eye for detail and unwavering commitment to perfection, Michael elegantly captures the essence of your wedding day, allowing you to relive it for years to come.
Michael Nguyen's Mission
Michael's mission is crystal clear: to authentically capture the beauty, emotion, and timeless memories of your special day. He is dedicated to providing exceptional customer service, creating an enjoyable photography experience, and delivering artful and beautiful images that will be treasured for a lifetime.
What Clients Say:
Cassie Khan: "He took the time to get to know us, so when our big day came, it felt like a friend was taking our photos instead of a stranger."
Chun Ying Wang: "The creativity and vividness of these shots allow us to relive our day and captured the happiness of the day."
Amber Chavez: "So nice, professional, and genuinely happy to be there to shoot your wedding! And my sneak peek, to DIE! The best!"
Booking Michael Nguyen Photography is a straightforward, step-by-step process:
Connect: Fill out the contact form to initiate contact.
Meet: Schedule a meeting to discuss your wedding details and choose a package.
Engagement Session: Enjoy a relaxed and fun engagement session to capture your unique personalities.
Walkthrough: Plan the wedding day timeline, ensuring a stress-free experience.
The Big Day: Smile, laugh, and experience love while Michael captures every moment.
What Sets Michael Apart From Other Photographer Vendors:
Expert in capturing candid, spontaneous, and authentic moments.
Combines classical and photojournalistic techniques for magnificent and timeless pictures.
Tailors every wedding to individual visions.
Provides outstanding customer service.
Utilizes the best tools and editing processes.
Delivers photos within a couple of weeks, with sneak peeks within 24 hours.
Always prepared with a backup plan.
Bringing Your Vision to Life
Michael Nguyen Photography is committed to turning your unique vision into stunning, timeless images. Trust Michael to capture your special day and bring your vision to life.
3. Nicole Endress Photography
I want to introduce you to Nicole Endress Photography, a wedding photography gem right here in Fort Worth, Texas. Nicole Endress herself is the talent behind this operation, and she's not your typical photographer. With a background in nursing, she's all about serving others, and she's found a creative way to do just that through her photography.
A Passionate Lens on Love
Nicole's journey from nursing to photography reflects her passion for capturing life's most genuine moments. She's got an uncanny knack for snapping those candid and authentic shots that make your wedding day memories timeless.
Tailored to Your Love Story
Nicole Endress Photography offers a range of wedding packages, and here's the cool part: they're all customizable to fit your unique needs. Plus, every package includes a complimentary engagement session to help you get comfortable in front of the camera.
Nicole's Journey
Nicole's love for photography goes way back, inspired partly by her grandfather's passion for the art. While working as a nurse in Fort Worth, she discovered the unique power of photography to express emotions and stories. Love fuels her photography, and she's all about documenting those tender moments, the passionate kisses, and everything in between.
Meet Nicole
Originally from Central IL, Nicole made the move to Texas in 2020 with her husband and their beloved dogs. She's embraced the Texan lifestyle and loves outdoor adventures. When she's not behind the camera, you might find her reading, enjoying a slow-paced run, or indulging her soft spot for Harry Potter, Taylor Swift, and fall activities. Coffee shop gatherings with friends and her strong faith round out her passions.
The Wedding Day Magic
Your wedding day is a whirlwind of emotions, and Nicole gets that. She's all about being present, capturing those precious moments, and making sure you cherish them forever. Her style blends candid moments with directed portraits filled with love and movement. Nicole's approach perfectly balances guidance and letting real moments unfold naturally.
Get in Touch with Nicole
Nicole's wedding photography services start at $2,800, and trust me, the photos are worth every penny. But here's the thing: she's not just your photographer but your cheerleader, support system, and friend. Together, you'll turn your wedding vision into reality and have a blast along the way!
What You Get
Customizable Packages: Tailored to your unique needs.
Pre-Wedding Consultation: Detailed planning discussions.
Timeline Planning: Crafted to ensure the coverage you desire.
Vendor Recommendations: Handy suggestions for various wedding services.
Engagement Session: A complimentary session to help you feel at ease in front of the camera.
FAQs:
Starting Price: $2,200
Included in Starting Price: Engagement Shoot, High-Res Images, Digital Files
Most Popular Package: $3,000
Included in Most Popular Package: 2nd Shooter, Additional Hours, Engagement Shoot, High-Res Images, Digital Files
Photographic Style: Contemporary, Natural, Photojournalism
Photography Services: Additional Hours, Boudoir Shoot, Destination/Travel, Engagement Shoot, High-Res Images, Second Shooter, Wedding Portraits
Photography Items: Digital Files
Choose Nicole Endress Photography, and you're in for an effortless wedding photography experience that beautifully captures your love story, preserving it for a lifetime.
4. Erika Figueroa Photography
Where Love Finds Its Frame
Calling Erika Figueroa just a photographer would be an understatement. She's more than that; she's a storyteller, a memory-maker, and the guardian of your most cherished moments. With over 300 weddings and milestone events in her portfolio, Erika has elevated photography to an art form. She doesn't just click pictures; she captures emotions, weaves narratives, and immortalizes the very essence of every special occasion.
Luxury Craftsmanship
Erika's expertise shines through in her attention to detail. She meticulously selects poses, locations, and lighting to craft a stunning and cohesive final product that's uniquely yours.
Personalized Connections
What sets Erika apart is her commitment to understanding your vision. Through video calls or in-person meetings, she dedicates time to discussing her creative process and tailoring wedding collections to your needs. It's not just about her work; it's about making your dreams come to life.
Investing in Your Memories
When you choose Erika Figueroa Photography, you're investing in an experience that's as comprehensive as it is memorable. Every wedding collection includes a pre-wedding consultation, 8 hours of coverage, two skilled photographers, a complimentary engagement session, high-resolution digital images, and heirlooms brimming with your forever love story. And it all starts at just $3,000.00, ensuring that you receive a high-quality, unforgettable experience on your special day.
Your Love, Your Story
Erika and her team don't just capture your day; they document it with precision and care from the very first glance to the final dance. It's not just photography; it reflects your unique love story, told with heart and soul.
Romance and Timelessness
Based in the vibrant city of Houston, TX, Erika Figueroa Photography specializes in a light and airy editing style. It's perfect for capturing the genuine moments of your wedding day, preserving the magic in each frame. Erika's expertise seamlessly blends with your style, resulting in a collection of images you'll treasure for a lifetime.
A Promise of Excellence
Erika Figueroa Photography proudly holds the distinction of being a Hispanic or Latinx-owned business. They offer a variety of photo shoot types, including Boudoir, Bridal Portraits, and Engagements. You'll have access to digital files, the option for a second shooter, and the opportunity to create beautiful wedding albums.
Every Smile, Every Tear, Every Laugh
Erika Figueroa Photography, based in the vibrant city of Houston, Texas, is your partner in capturing authentic emotions, the beauty of celebrations, and the memories you'll cherish forever. With Erika, every smile, tear, and laugh from your special day becomes a timeless masterpiece.
The Experience
Consultation included.
8 hours of coverage.
Two skilled photographers.
Complimentary engagement session.
Digital images and heirlooms.
Going the Extra Mile
Erika Figueroa Photography is also available for destination weddings. Your love story knows no boundaries, and neither does Erika's dedication to capturing it.
Preserving Your Moments
Erika Figueroa Photography is more than just photography; it's a dedication to preserving the essence of your most cherished moments. Choose Erika to be part of your journey and create memories that will truly last a lifetime.
5. Loure Studios
Where Memories Find Their Perfect Frame
Let me tell you about Loure Studios, a creativity hub nestled in Houston, TX. This place is the brainchild of Alexander, a self-made film expert who's now turned his passion towards the captivating world of photography.
A Journey Into Portraiture
Alexander's journey into photography began during a global adventure that took him through the beautiful landscapes of Africa and Europe. It was there that he fell head over heels in love with the art of portraiture. From weddings to portrait sessions, Alexander wields his camera like a magic wand, conjuring up compelling stories through his lens.
Capturing Your Special Moments
At Loure Studios, Alexander's photography style is like a delightful fusion of traditional techniques and artistic finesse. He's a maestro at choreographing poses and selecting angles that add a touch of fashion-forward flair to every snapshot. His experience in editorial photography fuels his mission to create unforgettable wedding memories.
Services to Make Your Day Unforgettable
Loure Studios offers a range of services that turn your photography experience into something truly magical:
Wedding Packages: Take your pick from platinum, gold, or silver packages that fit your budget and preferences.
Engagement Sessions: Two hours of pure love-story-capturing magic.
Video Package Add-On: Combine crystal-clear photos with some retro VHS-style video for a unique artistic memory.
Vintage Photo Package Add-On: Relive your wedding day with a nostalgic film-style photography experience.
Packages and Pricing
Platinum Wedding Package ($4,000): Total coverage of your wedding and engagement, including an engagement shoot or rehearsal dinner coverage. You get an online gallery, USB with high-resolution files, and printing rights. Wedding albums and parent albums are also available separately.
Gold Wedding Package ($3,500): Full-day wedding coverage with one photographer, including an online gallery, USB with high-resolution files, and printing rights. Wedding albums and parent albums are also available separately.
Silver Wedding Package ($3,000): Four hours of coverage for the main parts of your wedding, including an online gallery of edited photos, USB with high-resolution files, and printing rights. Wedding albums and parent albums are also available separately.
Engagement Session ($500): A 2-hour engagement session with one photographer, including an online gallery, USB with high-resolution files, and printing rights.
Enhance Your Memories
Video Package Add-On ($2,500): Relive your wedding day with a retro VHS camera and beautifully edited video, a perfect enhancement to your photography package.
Vintage Photo Package Add-On ($2,000): Elevate your memories with vintage film-style photography, perfect for reliving your favorite wedding moments.
Alexander and Loure Studios are dedicated to making your wedding memories truly unforgettable. They offer a range of services to suit your needs and budget, ensuring that your wedding day story is told with sensational photography. Choose Loure Studios for photography that captures the essence of your unique love story.
6. Marissa Mix Photography
Where Moments Become Timeless
Allow me to introduce you to Marissa Mix Photography, where your most treasured memories find their eternal home through the eyes of an artist with an extraordinary talent for storytelling. Marissa Mix brings a warm and moody style to her photography, capturing authentic emotions that transform into timeless pieces of art, preserving the essence of your special moments for a lifetime.
Tailored Services for Your Unique Vision
At Marissa Mix Photography, there's a package to suit every budget and vision. Whether you dream of full-day coverage or have specific services in mind, Marissa has you covered. Here's a glimpse of what she offers:
The Whole Shebang – Starting at $3,500
A Little More – Starting at $2,500
The Basics – Starting at $1,850
Each package includes a carefully curated digital gallery, engagement sessions that capture the essence of your love story, and the option to add extras like a second shooter, bridal portraits, or coverage of rehearsal dinners and post-wedding events.
A Lifelong Love for Art
Marissa Mix, the creative force behind the lens, is not just a photographer; she's a fine artist. Her photography journey was a natural extension of her passion for capturing those fleeting, beautiful moments in life. Marissa brings an artist's eye for detail to her work, ensuring that your wedding gallery is nothing short of picture-perfect.
Answers to Your Questions
Do You Travel? Yes, Marissa Mix Photography is ready to accompany you to any destination within 150 miles of San Marcos, Texas, at no extra cost. For out-of-state or international weddings, just inquire about travel fees.
How Many Photos Do You Deliver? Expect a curated digital gallery filled with the best moments from your day, typically ranging from 30-60 photos per hour of shooting.
What's Your Turnaround Time? For weddings, you'll receive a sneak peek of 10-15 photos within a week, with the full gallery arriving in 6-8 weeks. Other sessions like family, couple, and portrait shoots are usually delivered in 2-3 weeks.
Can You Help with Planning? Absolutely! Marissa is more than a photographer; she's your ally in creating the perfect wedding experience. She's there to ensure your day runs smoothly from vendor recommendations to timeline planning.
Get in Touch with Marissa Mix Photography
Your wedding day deserves to be remembered in the most beautiful way possible. Marissa Mix Photography is here to help you do just that.
Additional Information:
Woman-owned Business
Destination Wedding Packages Available
Bridal Portraits, Engagement, and More
Contact Marissa Mix Photography and let your love story come to life through her lens.
7. Jiva Photos
Address: 6206 Buffalo Pass, Austin, TX
Phone: (512) 994-5737 ext. 9294187093
Capturing Your Special Moments
Jiva Photos is a remarkable wedding photography business located in Austin, Texas, with a unique blend of artistry and photojournalism. Owned and led by the talented photographer Jiva Jimenez, this Asian-owned and woman-owned company is dedicated to capturing the essence of your special day.
Services Offered
| | |
| --- | --- |
| Services Offered | |
| One-Event-Per-Day | Dedicated attention for your wedding |
| High-Resolution Images | Stunning, high-quality digital files |
| Engagement Session | One-hour session for pre-wedding memories |
| Albums | Beautifully crafted wedding memory preservation |
| Additional Services | Boudoir sessions, portraiture, second photographer, and more |
| Destination Weddings | Capture your dream location wedding |
| Print Options | Various print formats, including albums, prints, canvases, and more |
| Photography Styles | Natural and photojournalistic for authentic moments |
| Starting Price | Wedding photography services starting at $1,000 |
| Most Popular Package | Includes engagement photos, high-res images, slideshows, and albums |
Photography Styles
Jiva Photos specializes in natural and photojournalistic styles and ensures that your wedding moments are captured authentically and candidly.
Pricing
Starting Price: Jiva Photos offers wedding photography services starting at just $1,000.
Most Popular Package: The most sought-after package is priced at $1,995, which includes engagement photos, high-res images, slideshows, albums, and more.
The Photographer
Jiva Jimenez's journey in photography began in his native Philippines, where he quickly gained recognition as a top fashion photographer and respected photojournalist for "The Manila Bulletin." Now based in Austin, Texas, Jiva continues to excel in contemporary destination wedding photography, capturing the most important moments in couples' lives with his artistic and photojournalistic style.
Wedding Packages
Jiva Photos offers two comprehensive wedding packages to suit your needs:
DIAMOND – $2,999
1 Photographer
8 Hours of Coverage
1-Hour Engagement Shoot
20-Page 10×10 Wedding Album
20 Retouched Photos
Web Hosting for All Images
Wedding and Engagement Photo Slideshow
Unlimited Photos from Start to Finish
Full Digital Gallery of Professionally Edited Images
GOLD – $2,000
1 Photographer
6 Hours of Coverage
1-Hour Engagement Shoot
Engagement Photo Slideshow
Web Hosting for All Images
20 Retouched Photos
Unlimited Photos from Start to Finish
Full Digital Gallery of Professionally Edited Images
Choose Jiva Photos to capture your wedding day and create lasting memories that reflect the essence of your love story.
8. Monique Anne Photography
Address: Austin, TX | Austin, Dripping Springs, Georgetown
Meet Monique Anne
An East Coast transplant thriving in Austin, Texas.
More than a photographer; she's your stand-in bridesmaid, biggest hype woman, and calming presence on your special day.
Why Choose Monique Anne Photography?
Believes in freezing fleeting moments and preserving your love story for generations.
When you choose her, you're not just hiring a photographer but gaining a lifelong friend to share in the roller-coaster of emotions.
The Experience
Your journey with Monique Anne Photography includes:
Engagement Session: Create memories and laughter at your favorite spots while capturing your love.
Wedding Day: Expertly documented by Monique and her assistant photographer, allowing you to fully embrace every moment.
Delivery: You'll receive your gallery within eight weeks, reliving the tears, laughter, and love that defined your wedding day.
Collections and Pricing
| | | |
| --- | --- | --- |
| Collection | Details | Price |
| Couples Collection | – One-hour session with outfit change at one location | $350 |
| | – 30+ edited images | |
| | – Full print release with online gallery | |
| Wedding Collections | – Coverage customizable between 6-10 hours | Starting at $2500 |
| | – Includes two photographers | |
| | – Full print release with online gallery | |
| | – Customizable timeline for your big day | |
| Portrait Collection | – Ideal for family, senior, or portrait sessions | Starting at $350 |
| | – Coverage for 1-2 hours | |
| | – Full print release with online gallery | |
Additional Packages:
Glow Package: Elopement or Micro wedding
3 hours of coverage
Online gallery
150+ images
$1500 + tax
Shine Package:
6 hours of coverage
Engagement session
2 photographers
Online gallery
Custom timeline
300+ images
Shimmer Package:
8 hours of coverage
Engagement session
2 photographers
Online gallery
Custom timeline
400+ images
$3500 + tax
Sparkle Package:
10 hours of coverage
Engagement session
2 photographers
Online gallery
Custom timeline
500+ images
$4000 + tax
FAQs
Do we need two photographers?
Yes, because Monique ensures nothing is missed, capturing all the fun moments from different perspectives.
How long do we have to wait to get our photos?
Turnaround time is 4-6 weeks, but Monique strives to deliver your pictures as soon as possible.
Can I print my photos afterward?
Absolutely! You have a full print release to your entire gallery.
How do we book ?
Secure your date with a non-refundable retainer and a signed contract.
Monique Anne Photography is more than just a photography service; it's a journey, a celebration, and a lasting memory. Let Monique be the one to tell your love story in vivid, vibrant detail.
FAQs for Choosing a Texas Wedding Photographer
1. What should couples look for when hiring a Texas wedding photographer?
Couples should prioritize experience, style compatibility, and reviews from past clients when choosing a wedding photographer in Texas.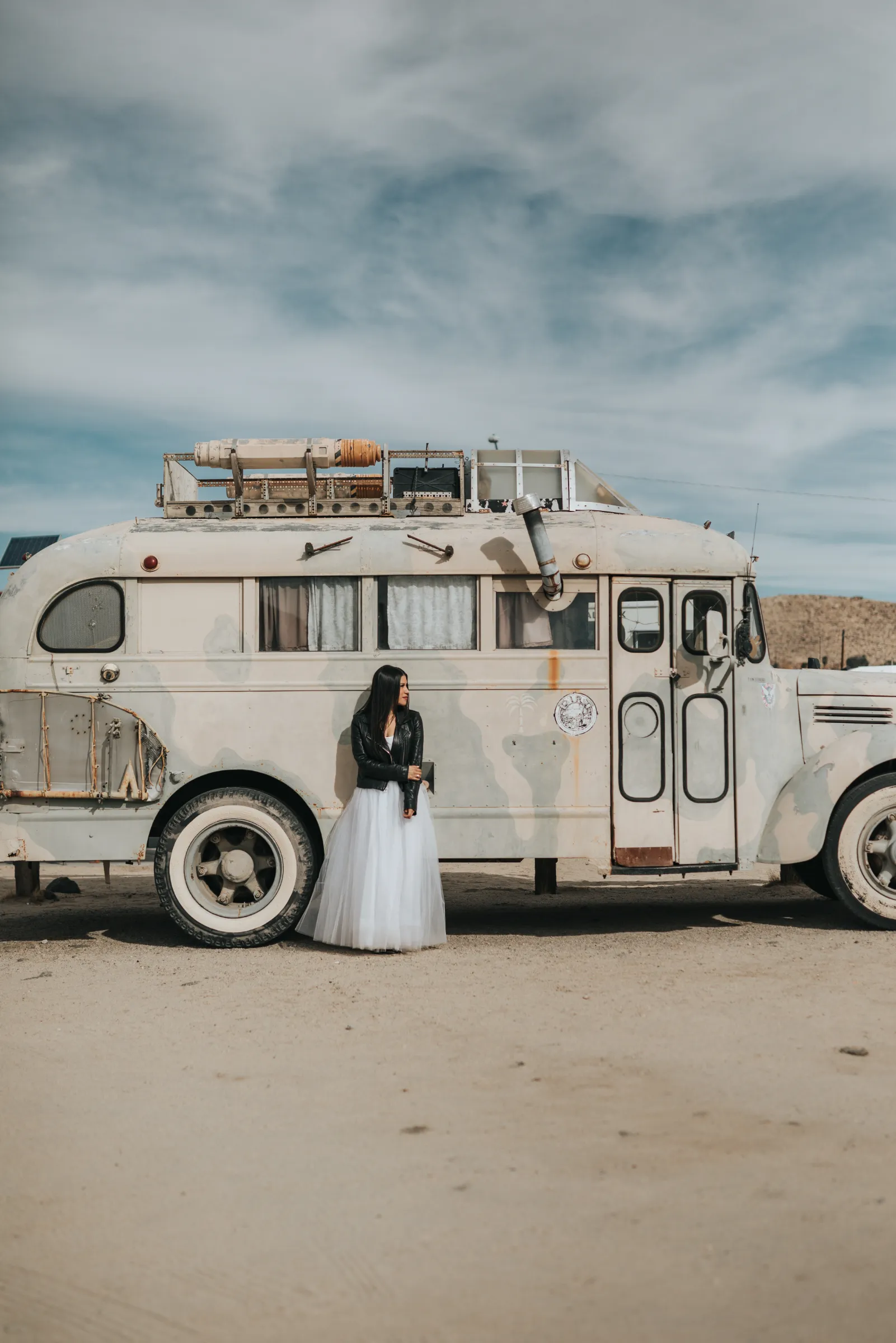 2. How far in advance should couples book their wedding photographer in Texas?
It's advisable to book a Texas wedding photographer at least 12 to 18 months ahead of your wedding date, especially during peak wedding season.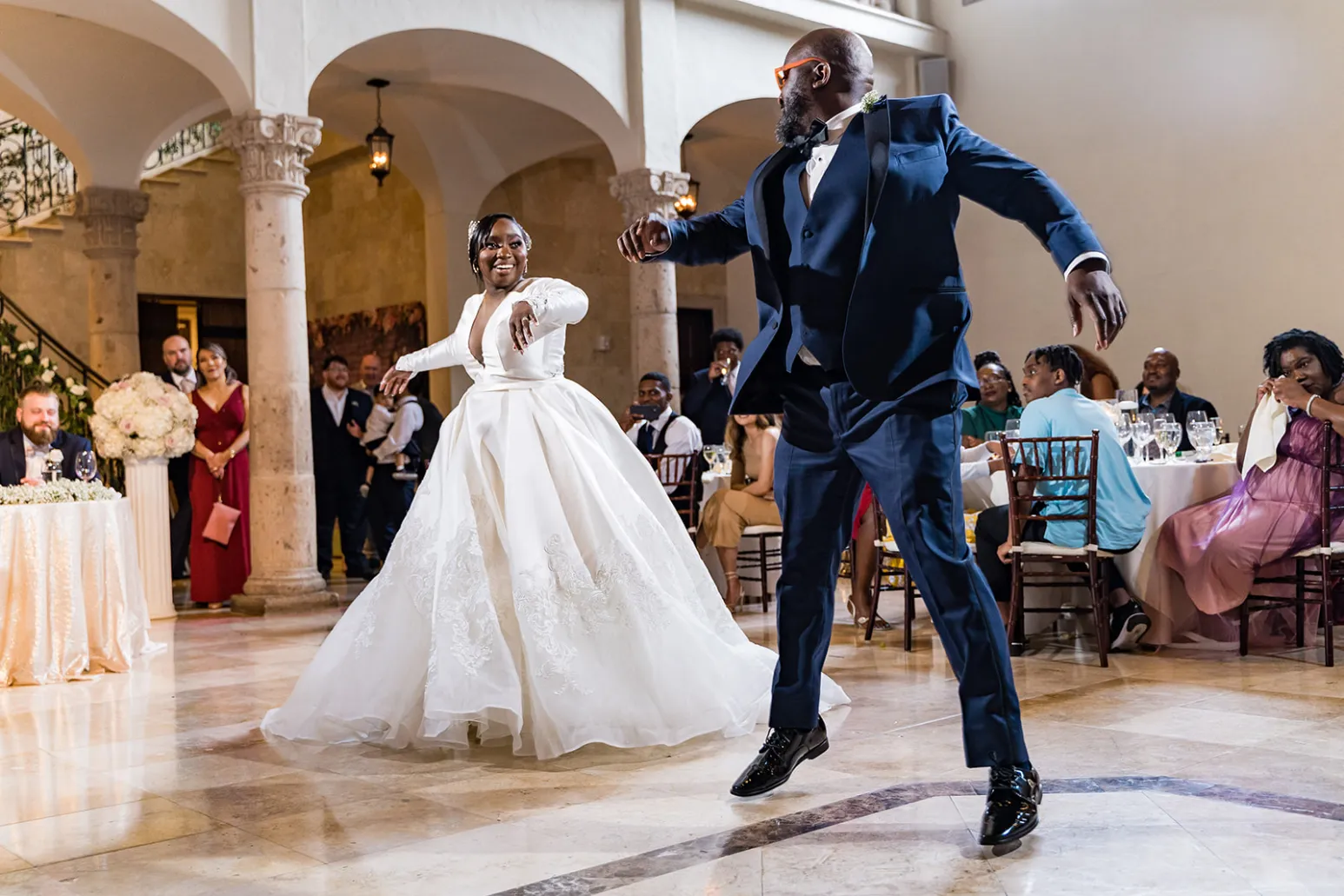 3. What makes Texas a unique and beautiful location for weddings and photography?
Texas offers diverse landscapes, from rustic ranches to elegant cityscapes, making it a versatile and picturesque backdrop for weddings and photography.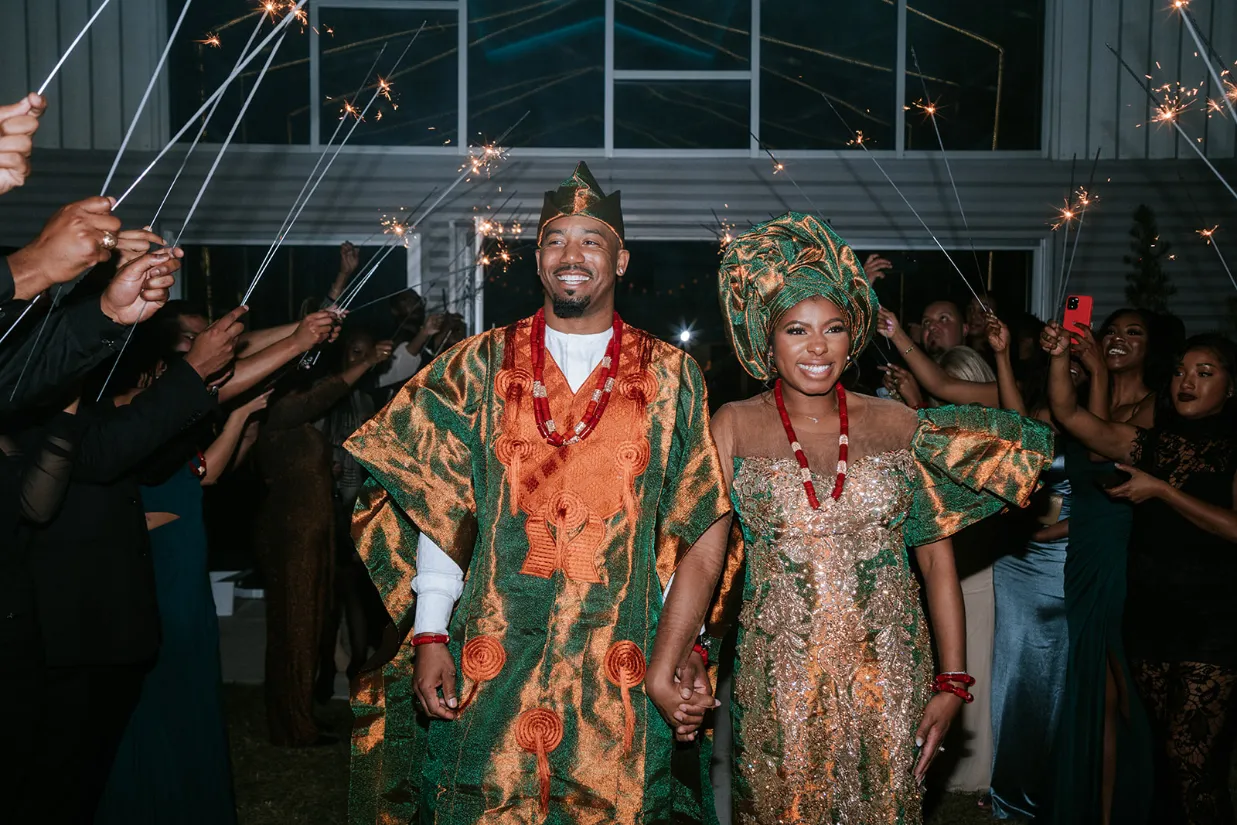 4. What photography styles are popular among Texas brides and grooms?
In Texas, natural and rustic styles are particularly popular, as they complement the state's scenic beauty and charm.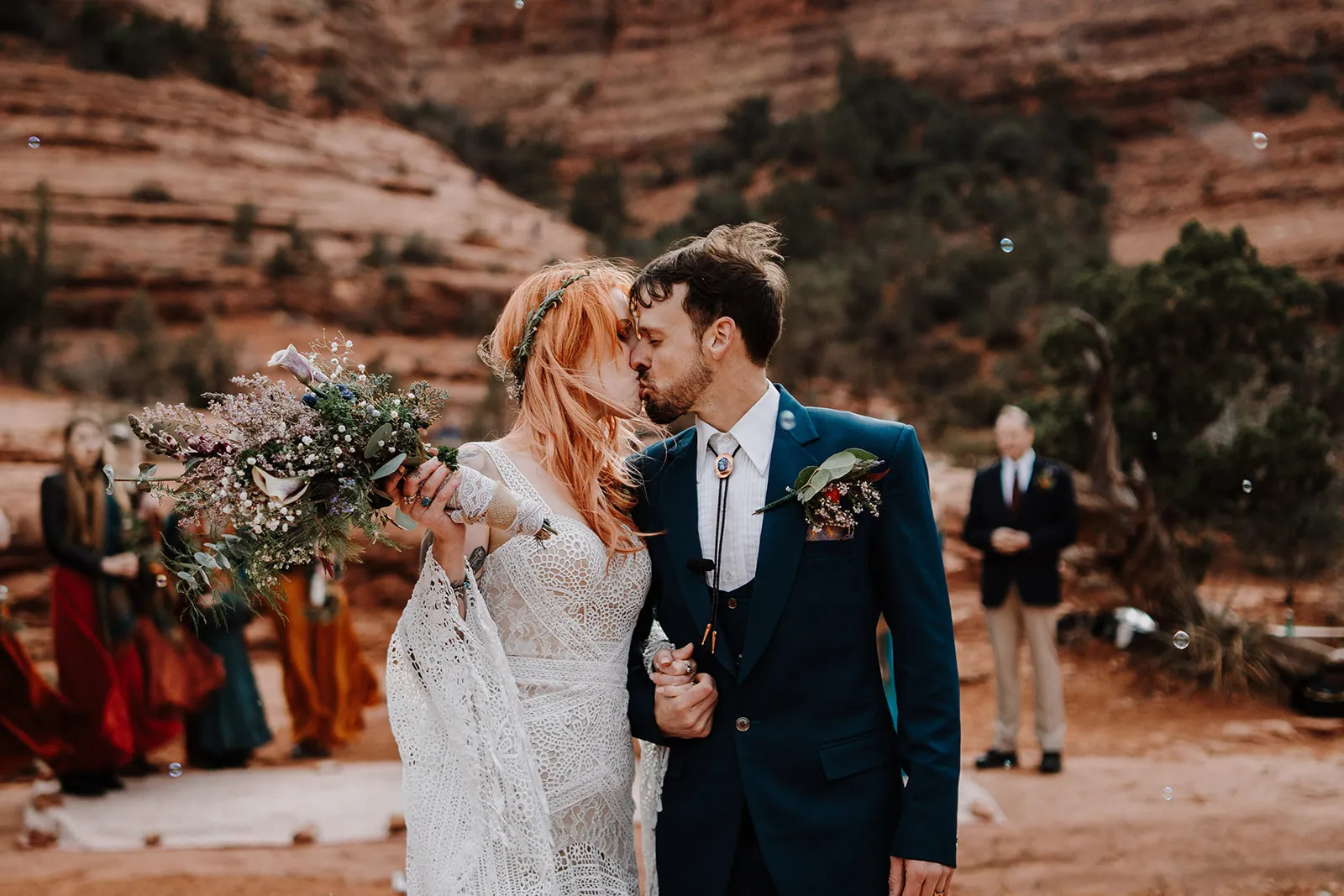 5. How can couples ensure their personalities shine through in their wedding photos?
Effective communication with your photographer is key. Discuss your preferences, unique details, and special moments you want to be captured.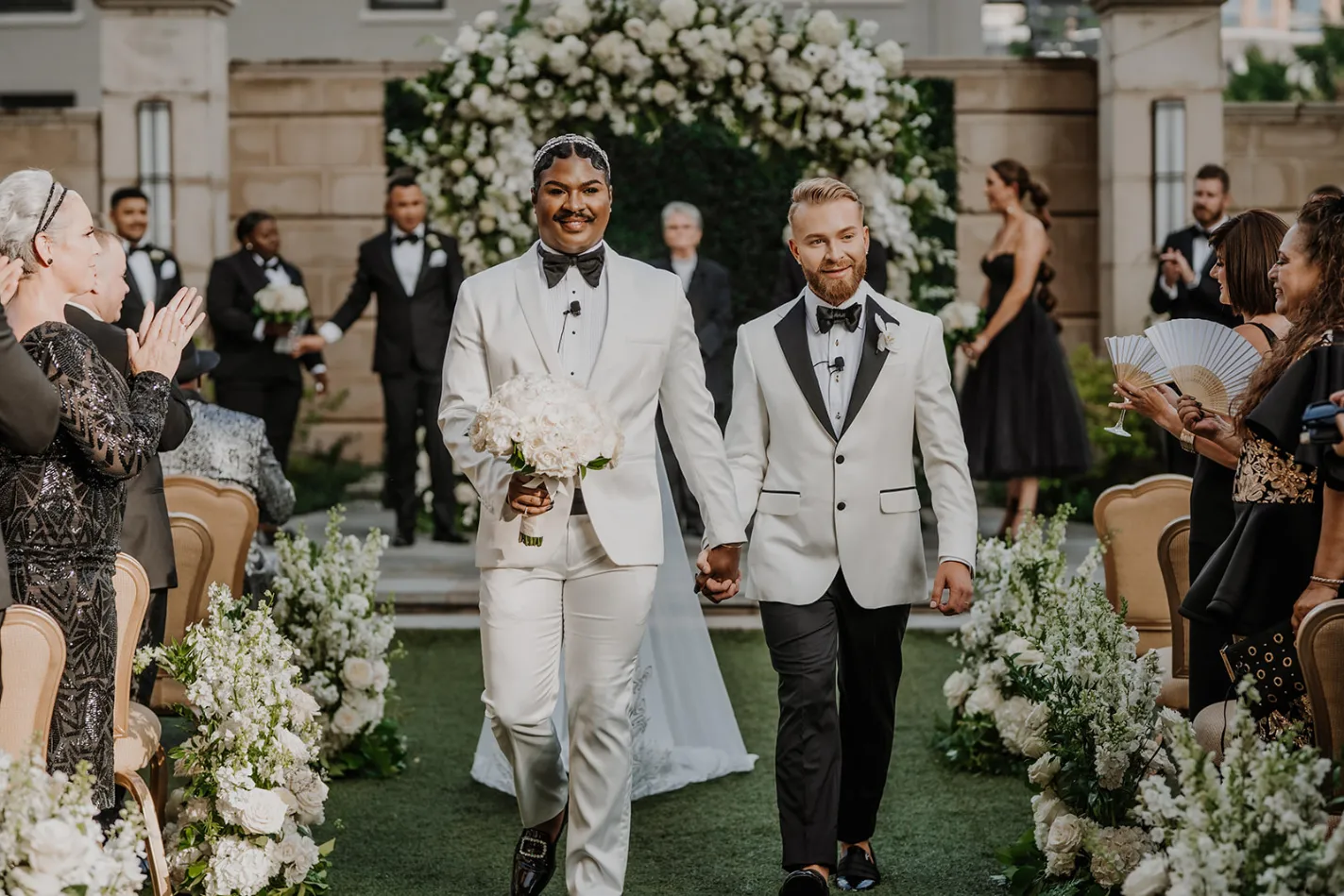 6. What's your advice for couples planning outdoor weddings in Texas and dealing with weather uncertainties?
Always have a backup plan in case of inclement weather. Choose a venue with indoor options or rent a tent for outdoor ceremonies.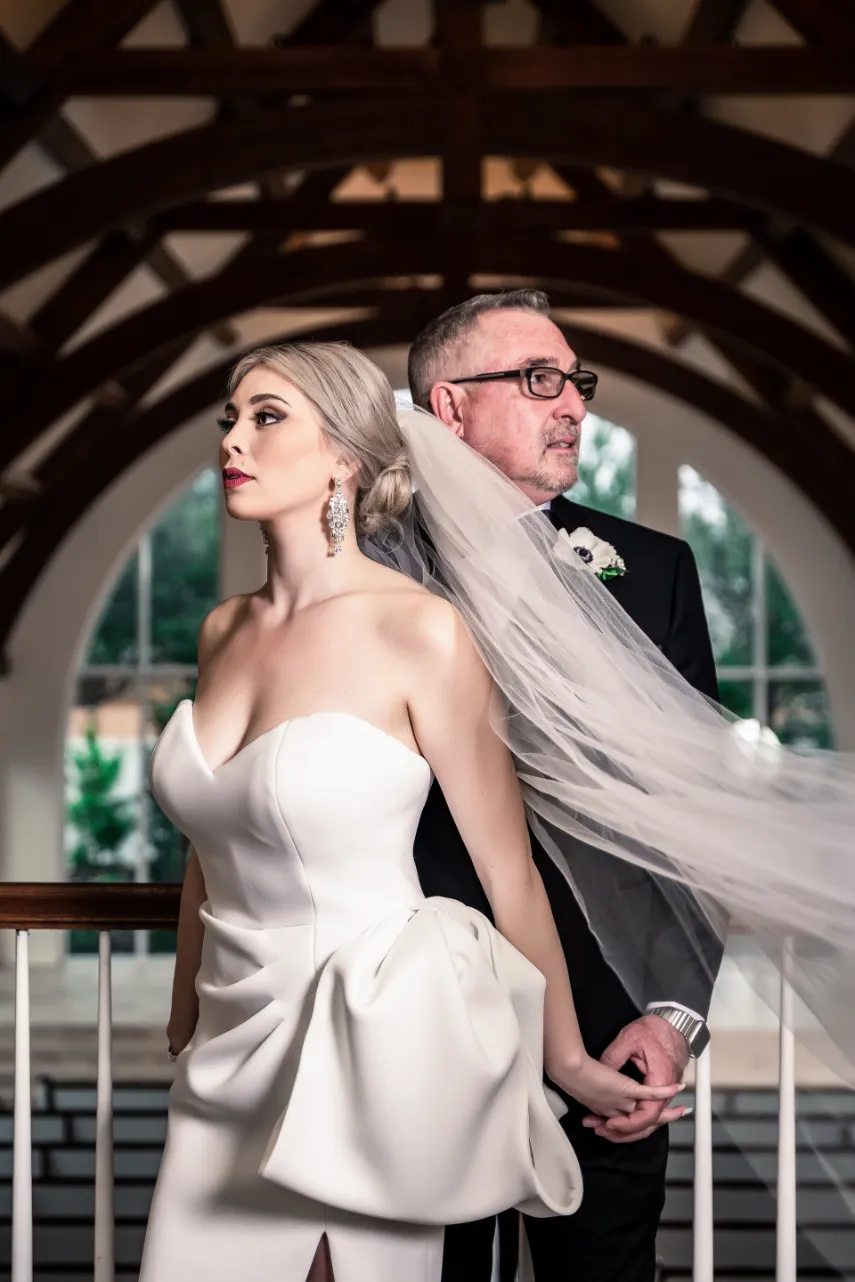 7. How can couples make the most of the Texas sunset for stunning wedding photos?
Schedule your ceremony or portrait session during the "golden hour," which occurs during the hour leading up to sunset, for soft, warm, and magical lighting.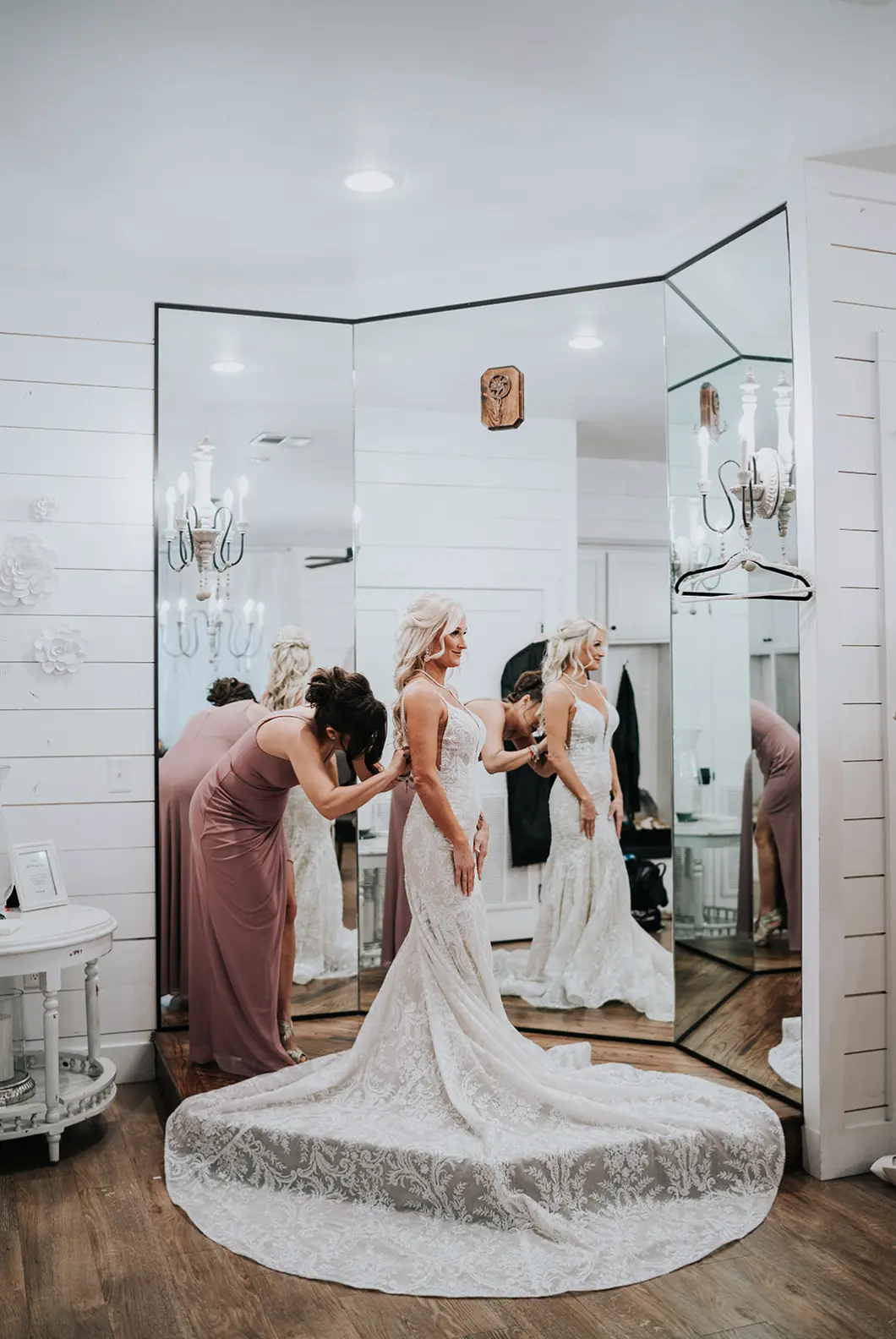 8. What are the top challenges faced by wedding photographers in Texas, and how do you overcome them?
Texas weather can be unpredictable. We always have backup equipment and plans in place to ensure nothing disrupts capturing those precious moments.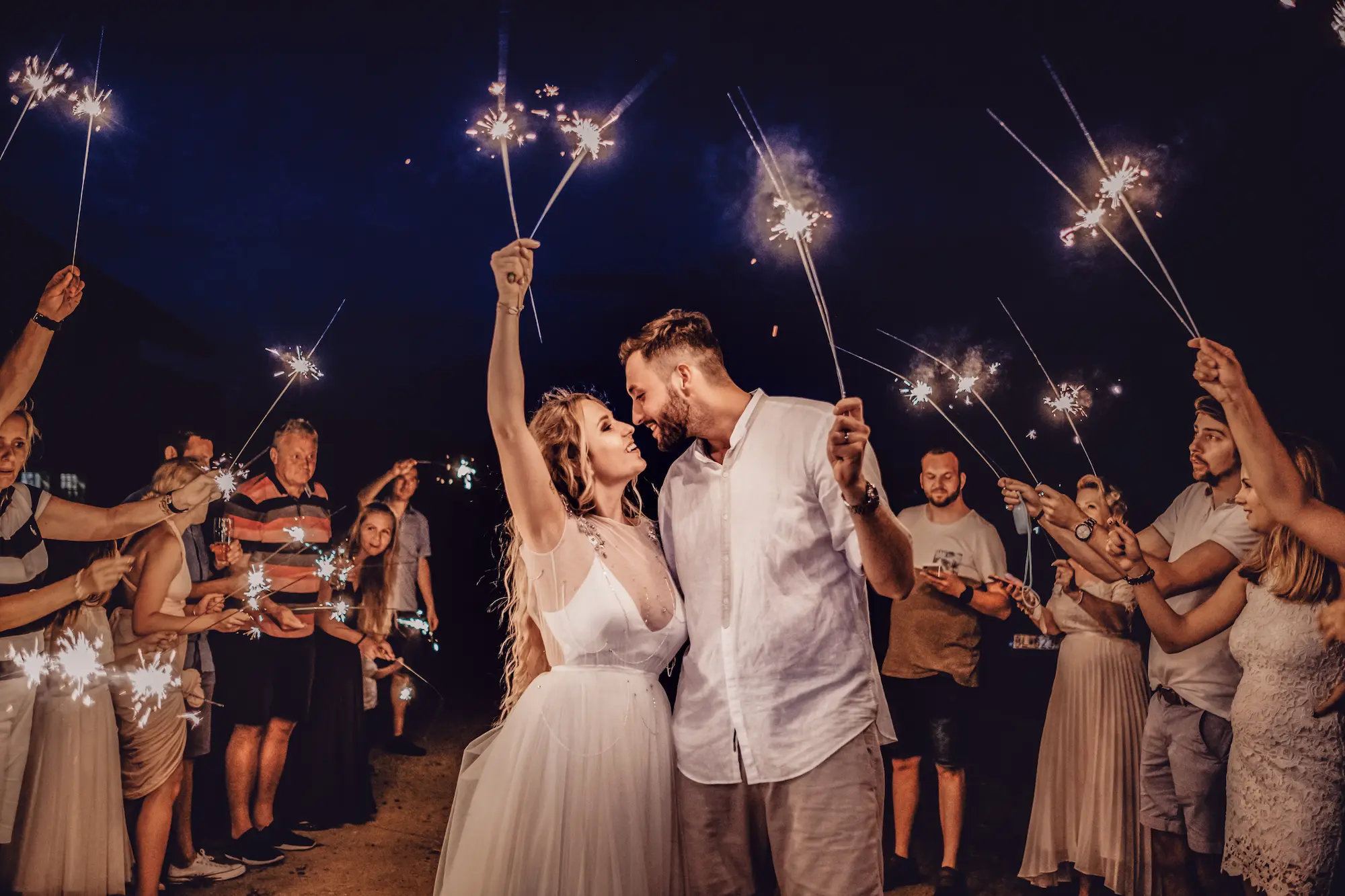 9. How can couples incorporate Texas culture and traditions into their wedding photography?
To celebrate the state's rich culture, couples can include Texan elements in their photos, such as cowboy boots, BBQ catering, or rustic décor.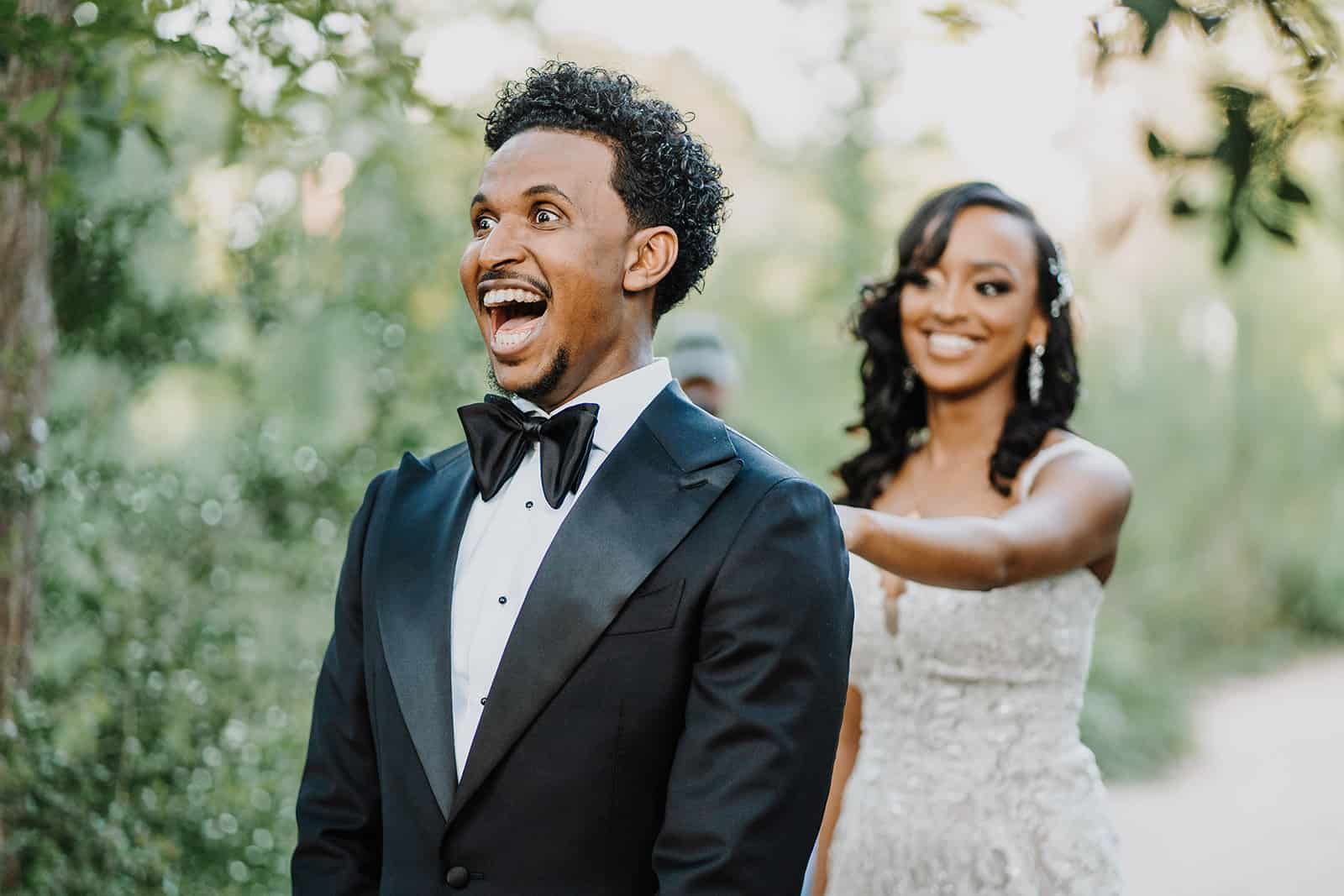 10. What's the biggest misconception couples have about hiring a wedding photographer in Texas?
Some couples underestimate the importance of investing in a professional photographer, thinking that a friend or amateur can capture the same quality.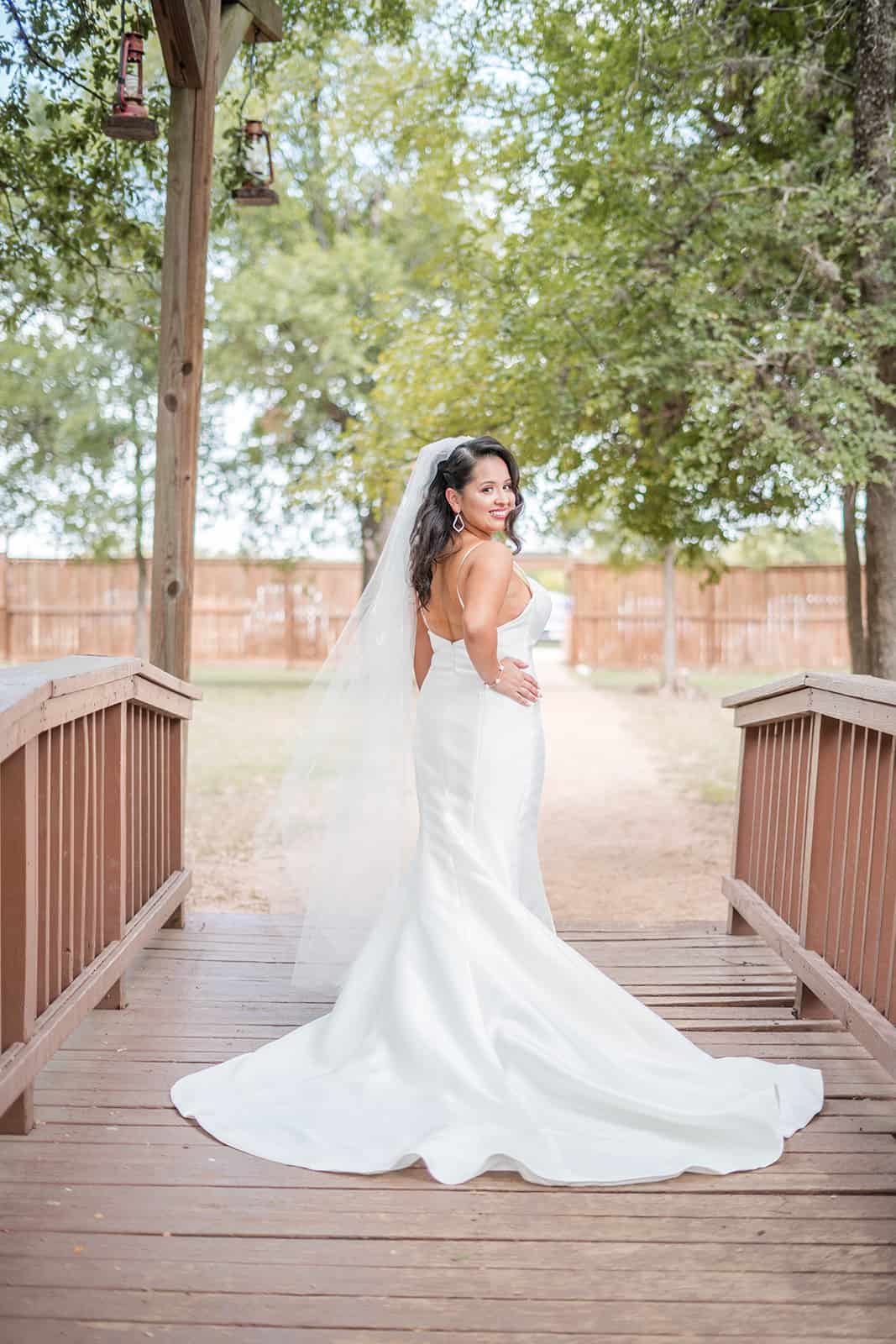 11. Can you share tips on how couples can relax and be themselves during their wedding photoshoot?
Take a few moments to breathe, focus on each other, and forget about the camera. Trust your photographer to capture your authentic moments.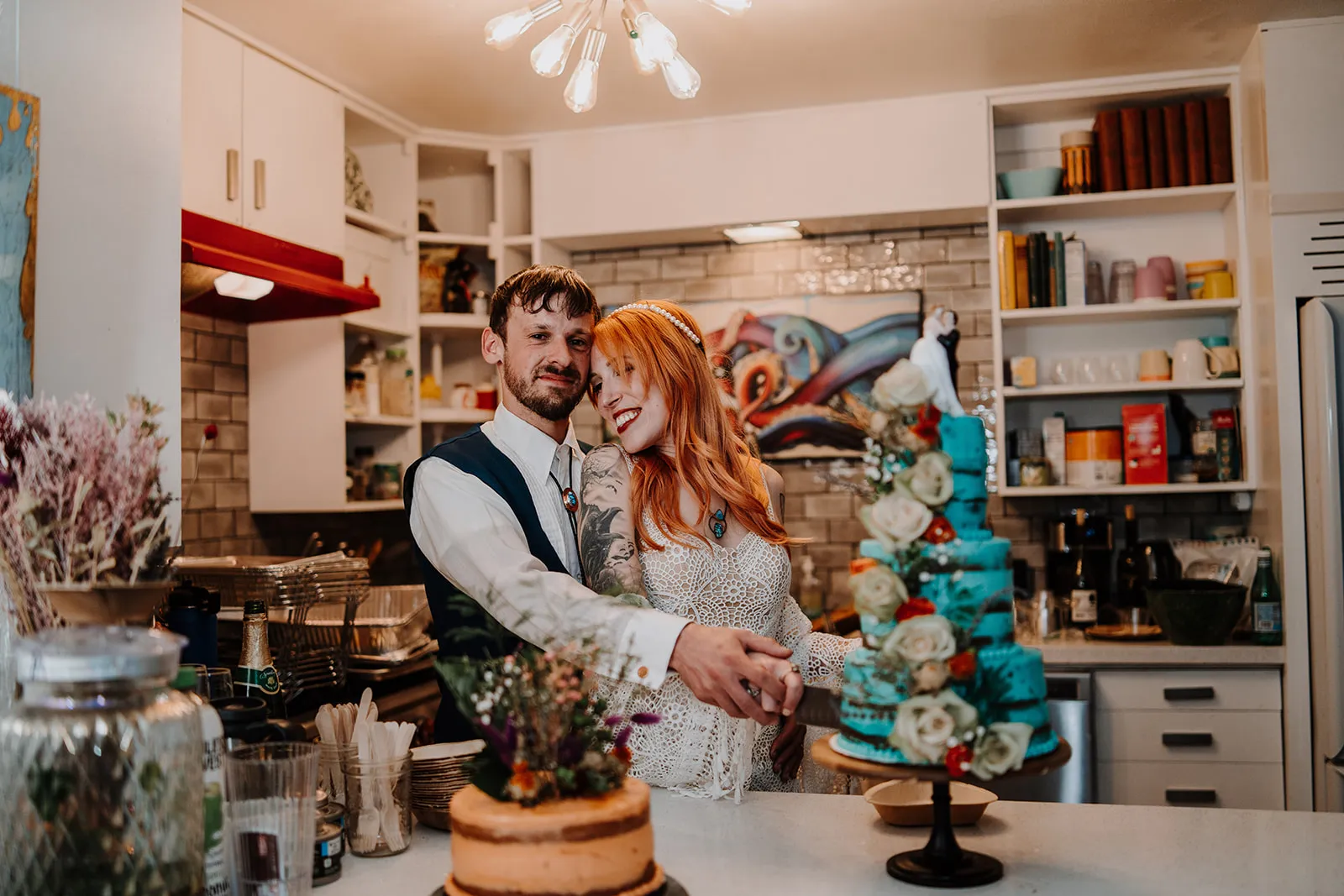 12. How does your photography style adapt to different Texas wedding venues, from urban settings to countryside barns?
We pride ourselves on versatility, tailoring our approach to match the unique atmosphere and aesthetics of each wedding venue in Texas. But to be more specific, we have a Style Selector, which is an easy form you fill out that helps us match you with the right photographer to nail your vision.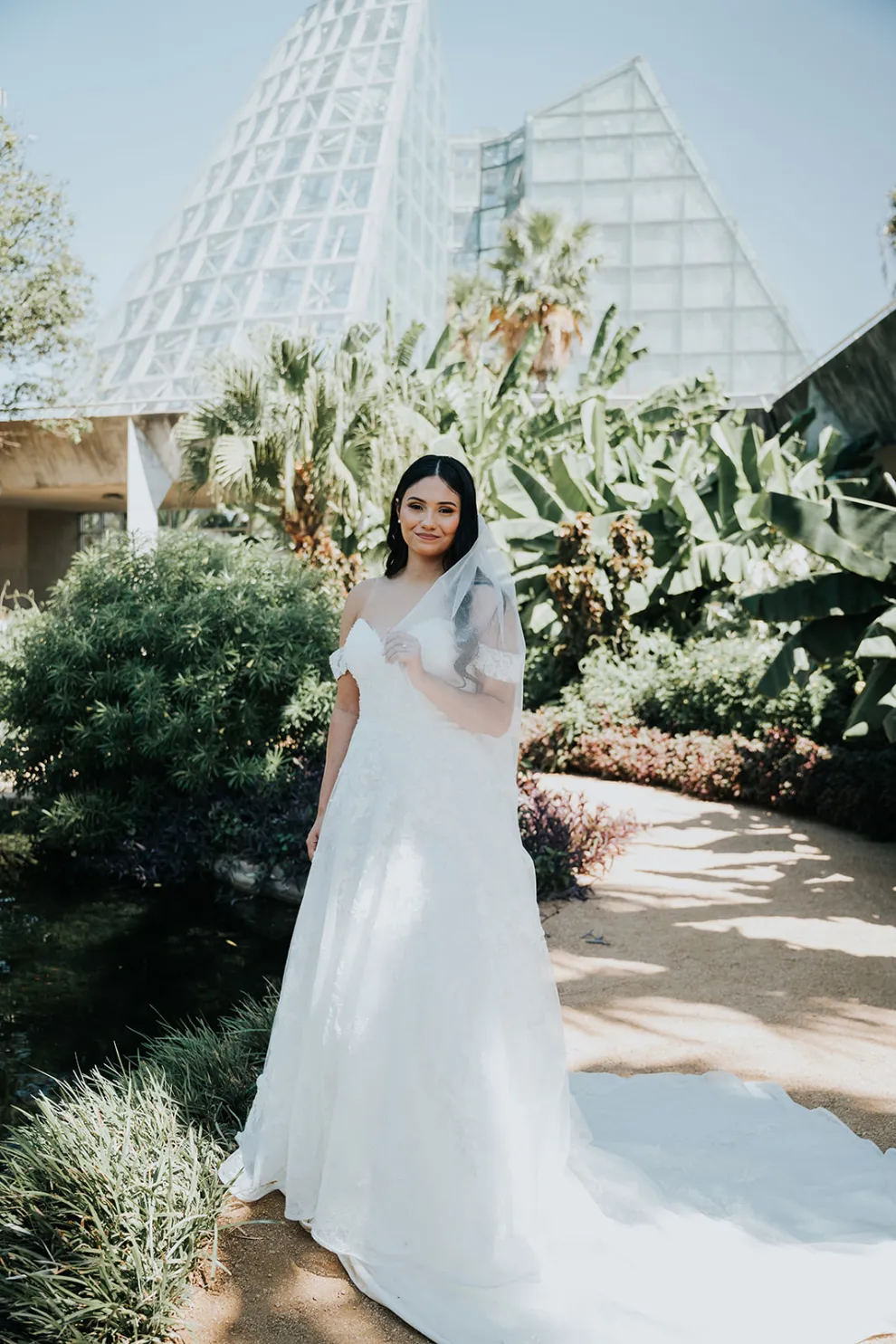 13. What's the significance of engagement photos, and how can they enhance the overall wedding photography experience?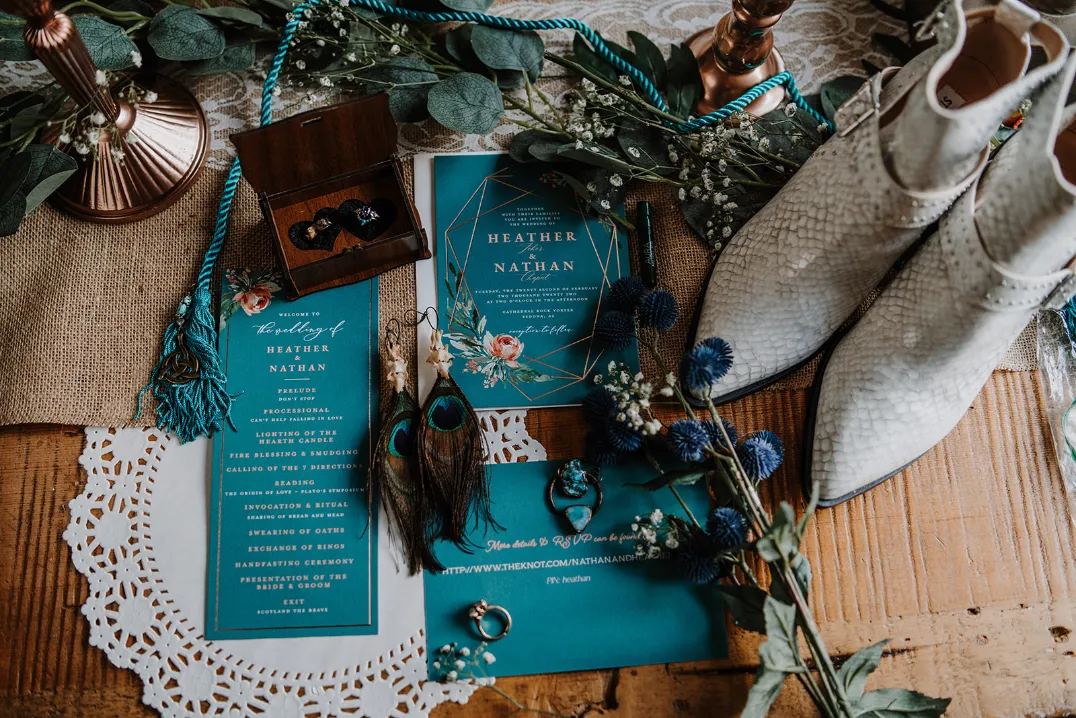 14. Can you provide insights on creating a wedding day timeline that ensures ample time for photography?
A well-planned timeline includes buffer periods, so there's enough time for portraits, candid moments, and creative shots without feeling rushed.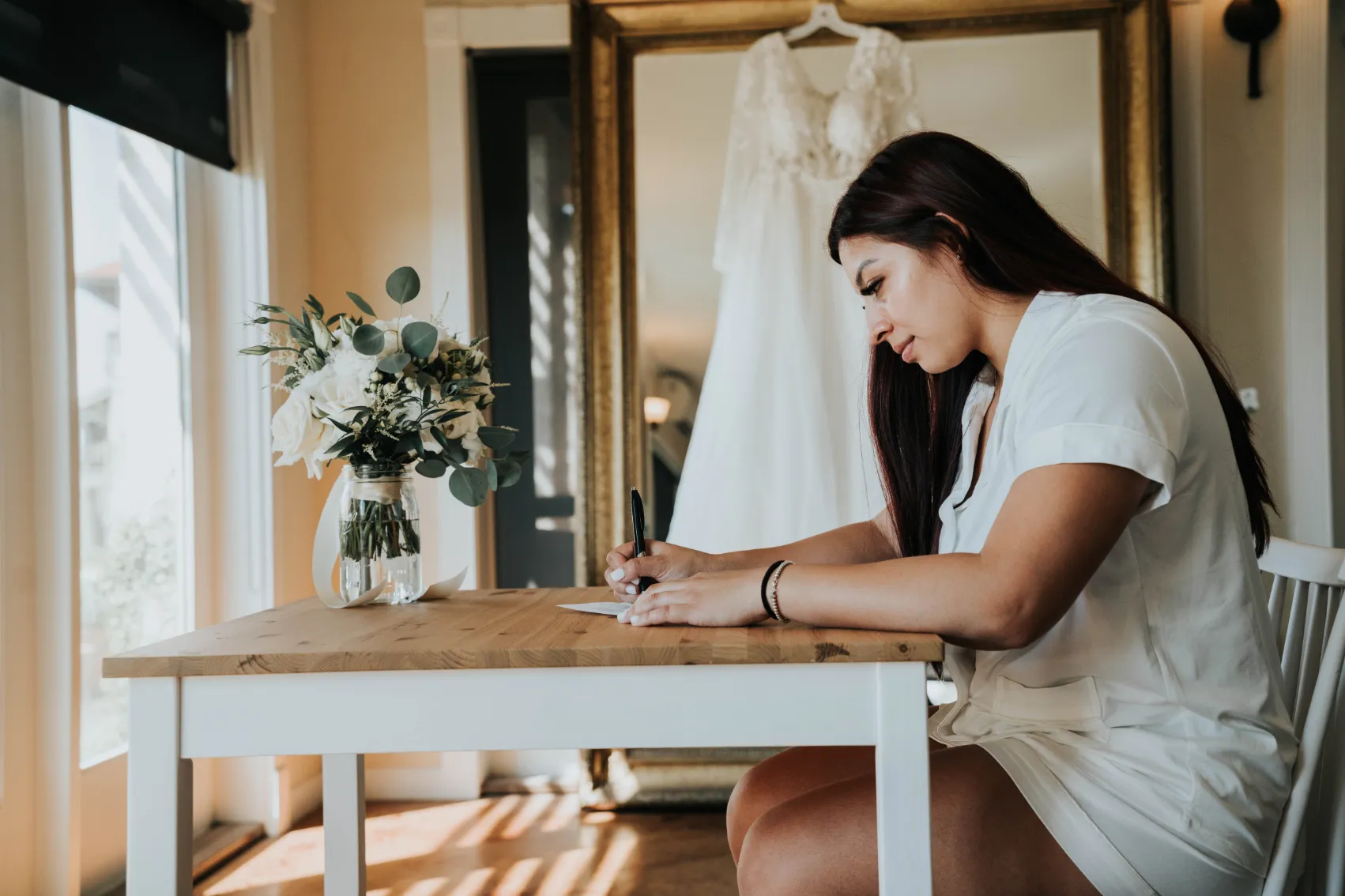 15. How do you handle challenging lighting conditions, such as bright Texas sun or dimly lit indoor venues, to capture stunning photos?
We have the expertise and equipment to adapt to any lighting situation, ensuring the best possible photos regardless of conditions.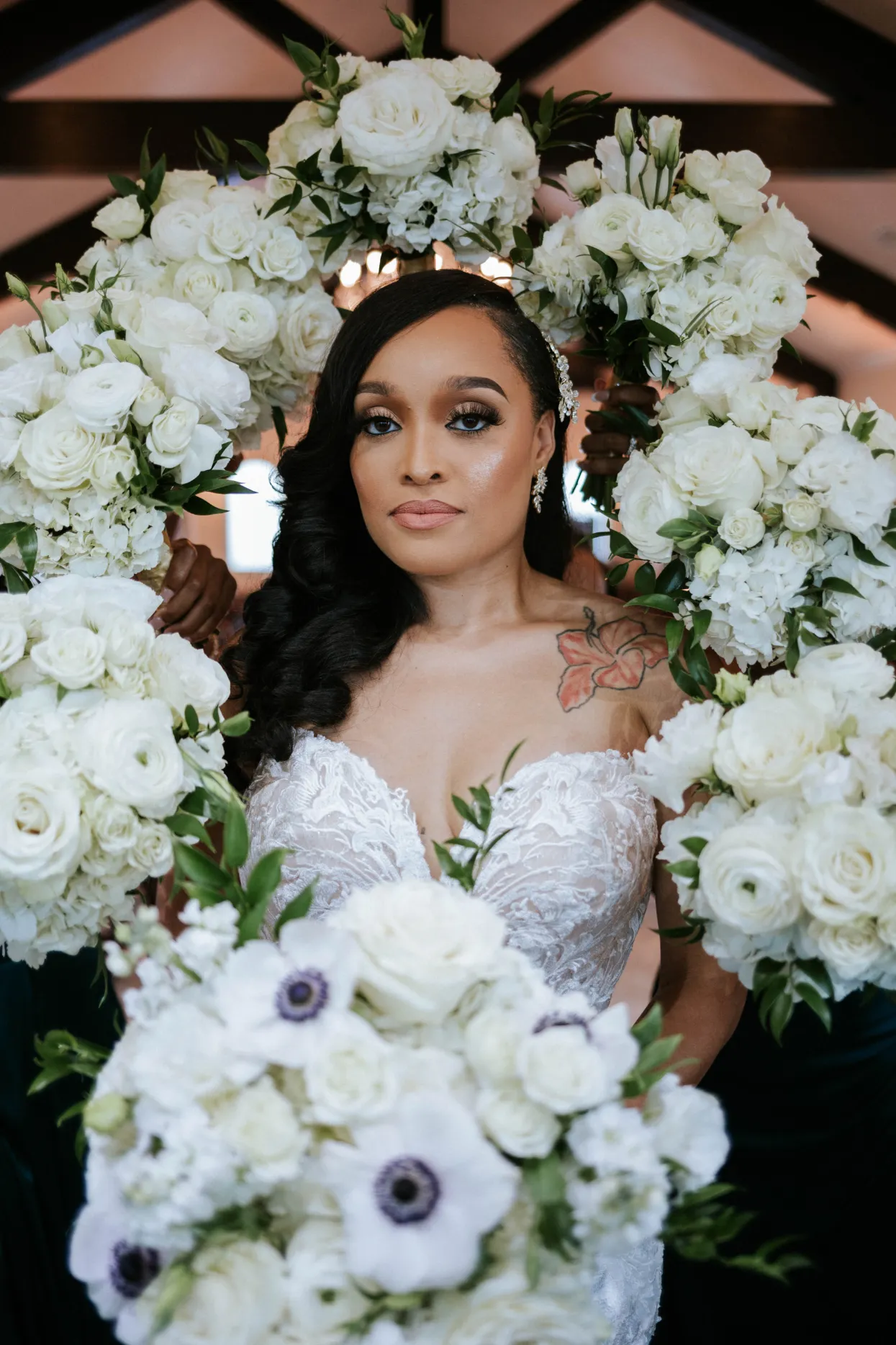 16. What photography trends are emerging in the Texas wedding scene, and how do you stay current with them?
Trends like drone photography and candid, documentary-style shots are gaining popularity. We continually update our skills and equipment to stay at the forefront of these trends.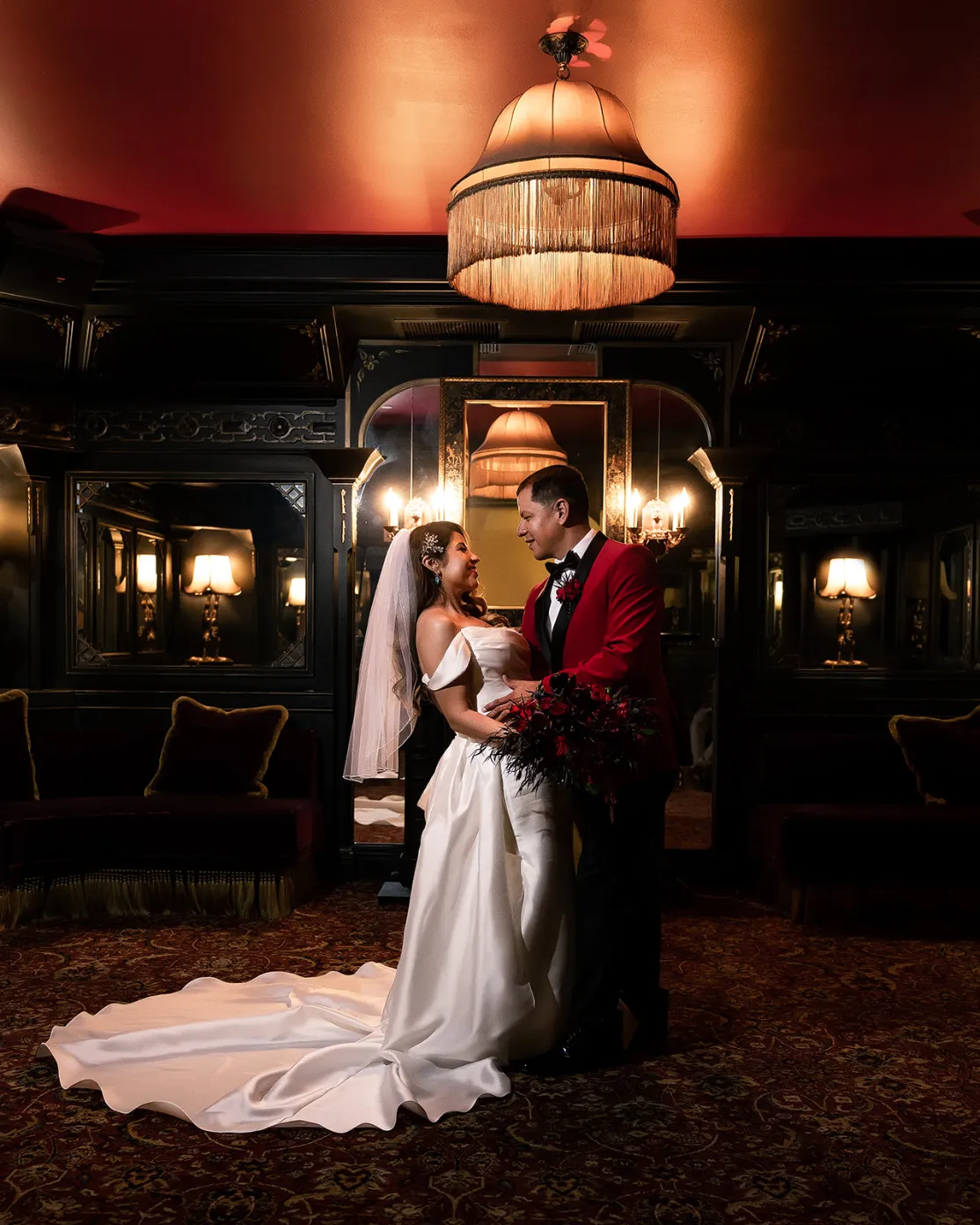 17. What sets Weddings Unlimited apart from other Texas wedding planning and photography services?
Weddings Unlimited offers a one-stop solution for couples, combining expert wedding planning and top-tier photography to create a seamless and unforgettable experience.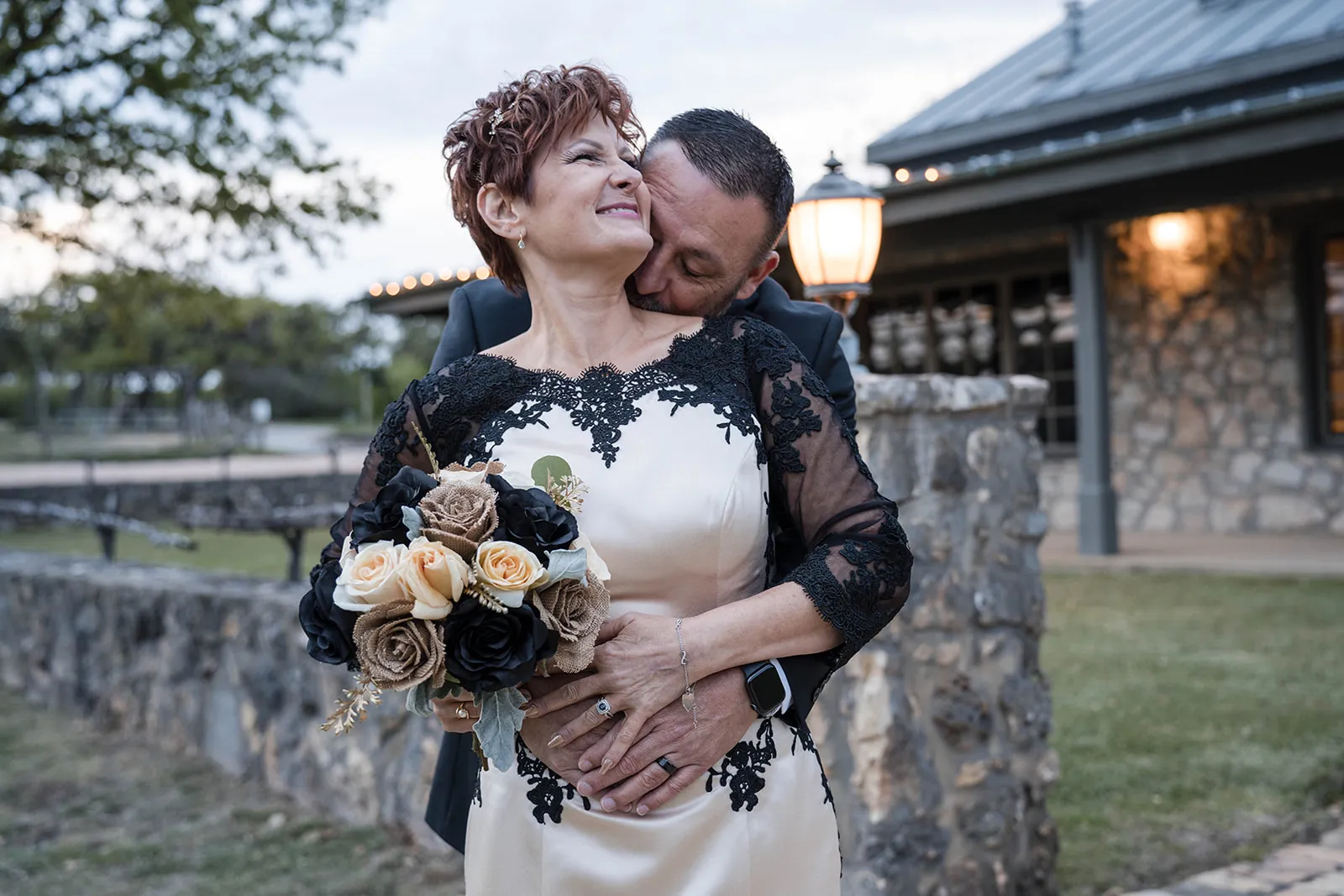 18. Can you share a heartwarming or memorable wedding photography moment you've experienced in Texas?
One of our most touching moments was capturing a groom's tearful reaction as he saw his bride walk down the aisle, surrounded by the Texas Hill Country's beauty.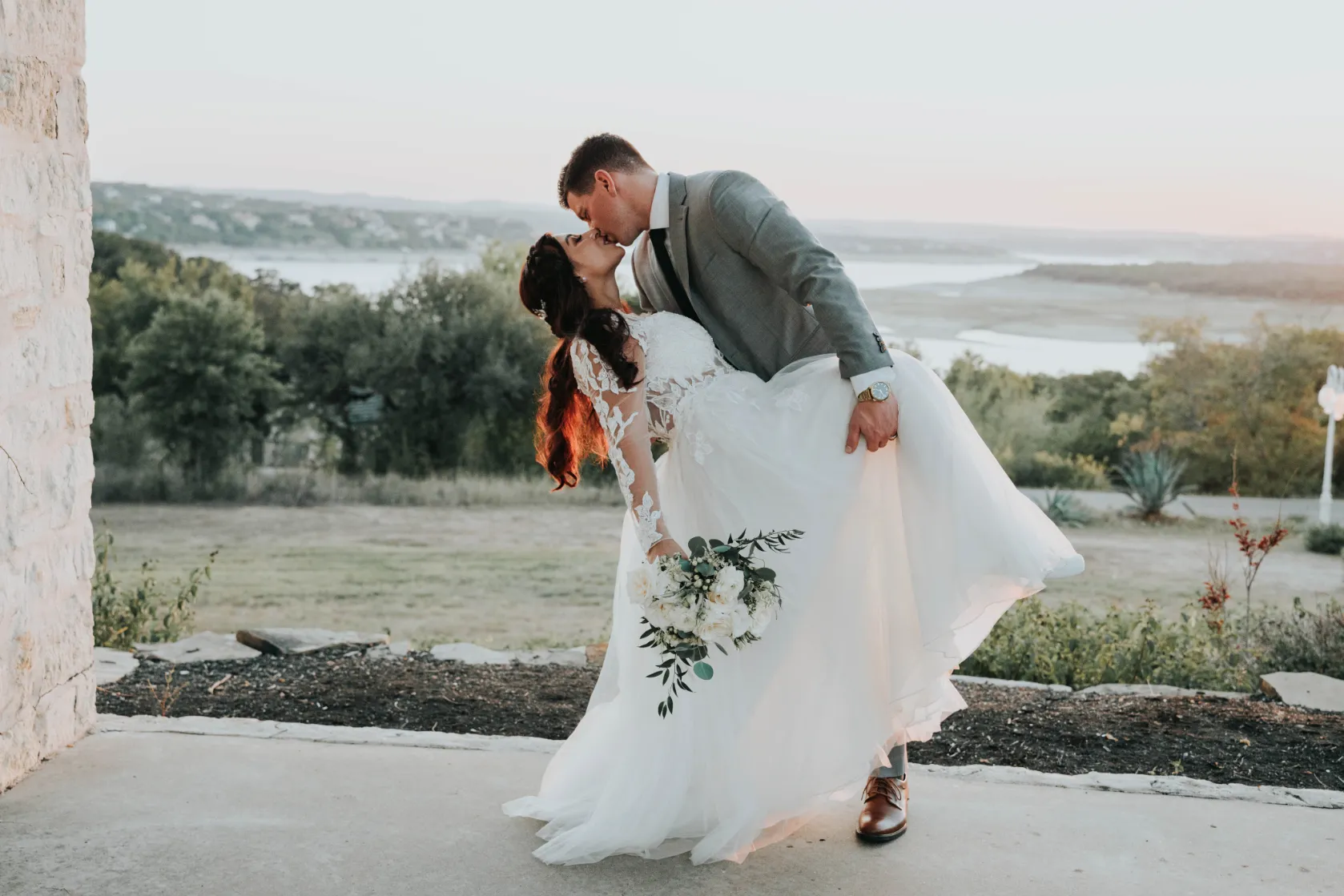 19. How do you ensure that every Texas couple's unique love story is reflected in their wedding photos?
We take the time to get to know our couples, understanding their story, personalities, and preferences to ensure their photos truly capture their love.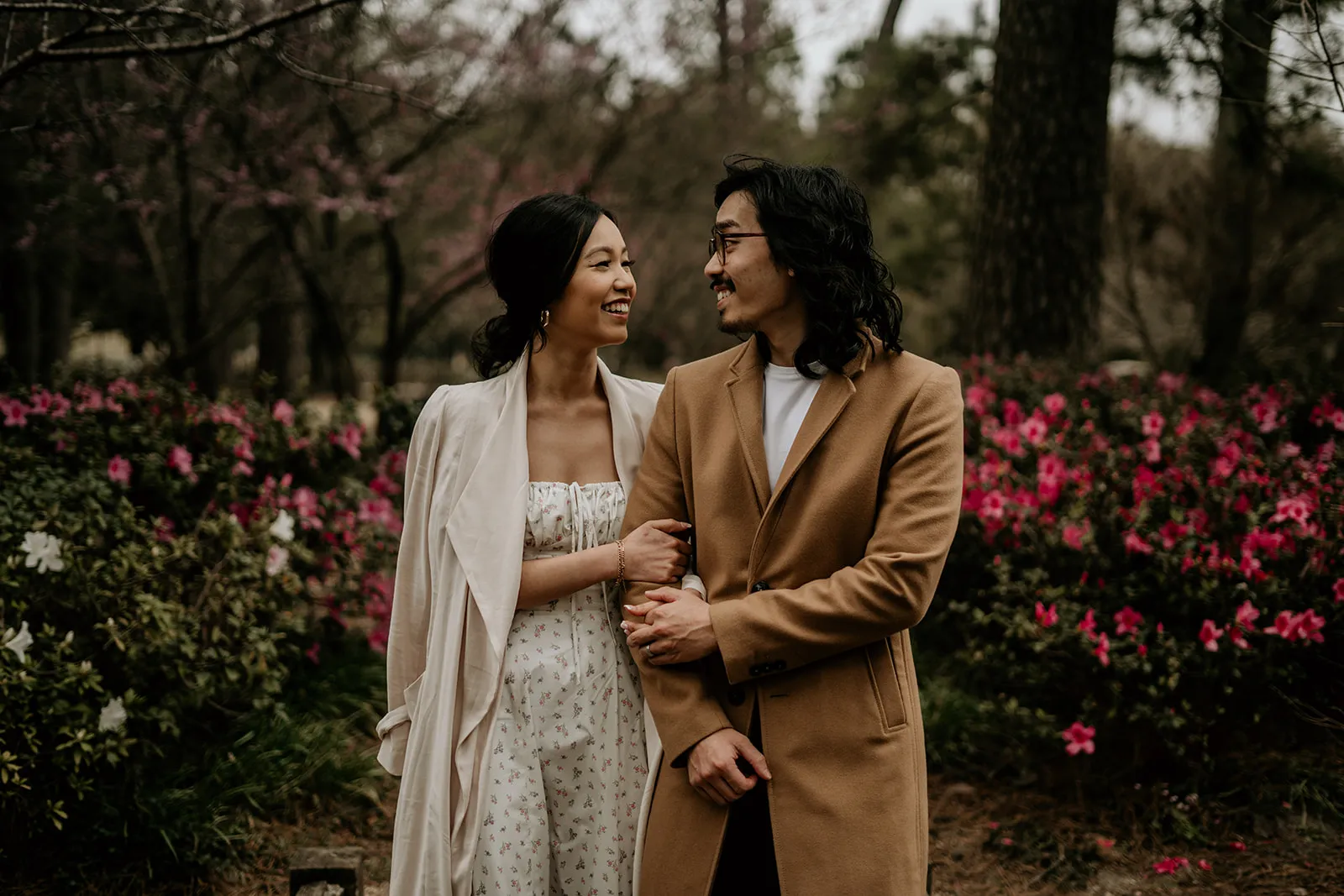 20. What's your best advice for couples planning their dream Texas wedding?
Prioritize what's most important to you, whether it's the venue, photography, or unique details, and invest your time and budget accordingly to create a day you'll cherish forever.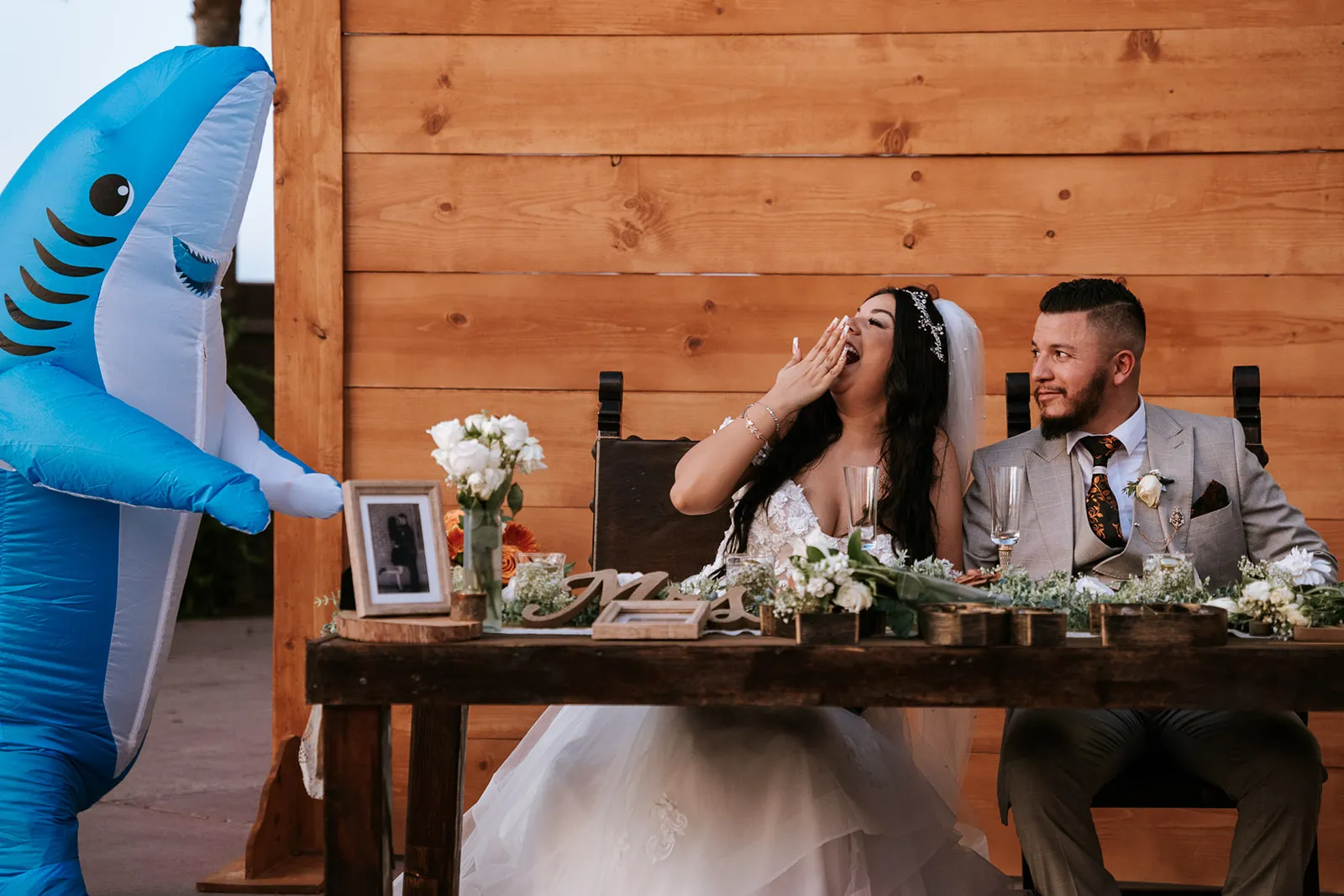 Things to Consider Before Hiring a Photographer in Texas
To determine a budget for hiring a photographer in Texas, consider the following steps:
Define Your Photography Needs: Determine the type of photography you require and the specific services you need from the photographer. This might include the number of hours, the location, and any additional services like retouching or prints.
Research Local Photographers: Research photographers in your area of Texas and review their portfolios. Prices can vary based on their expertise and reputation.
Request Quotes: Contact several photographers and request quotes based on your specific needs. Be sure to ask about package options and any additional fees.
Compare Quotes: Compare the quotes you receive, considering the quality of work, experience, and any extras offered.
Consider Your Budget: Set a budget that aligns with your priorities and financial capacity. Remember that photography is an investment in capturing important moments or promoting your business.
Negotiate if Necessary: Depending on your budget and the photographer's pricing, you may have room to negotiate. Discuss your budget openly with the photographer to see if there's room for adjustments.
Remember that photography pricing can vary significantly, so it's essential to communicate your needs clearly and choose a photographer whose style and pricing align with your expectations and budget.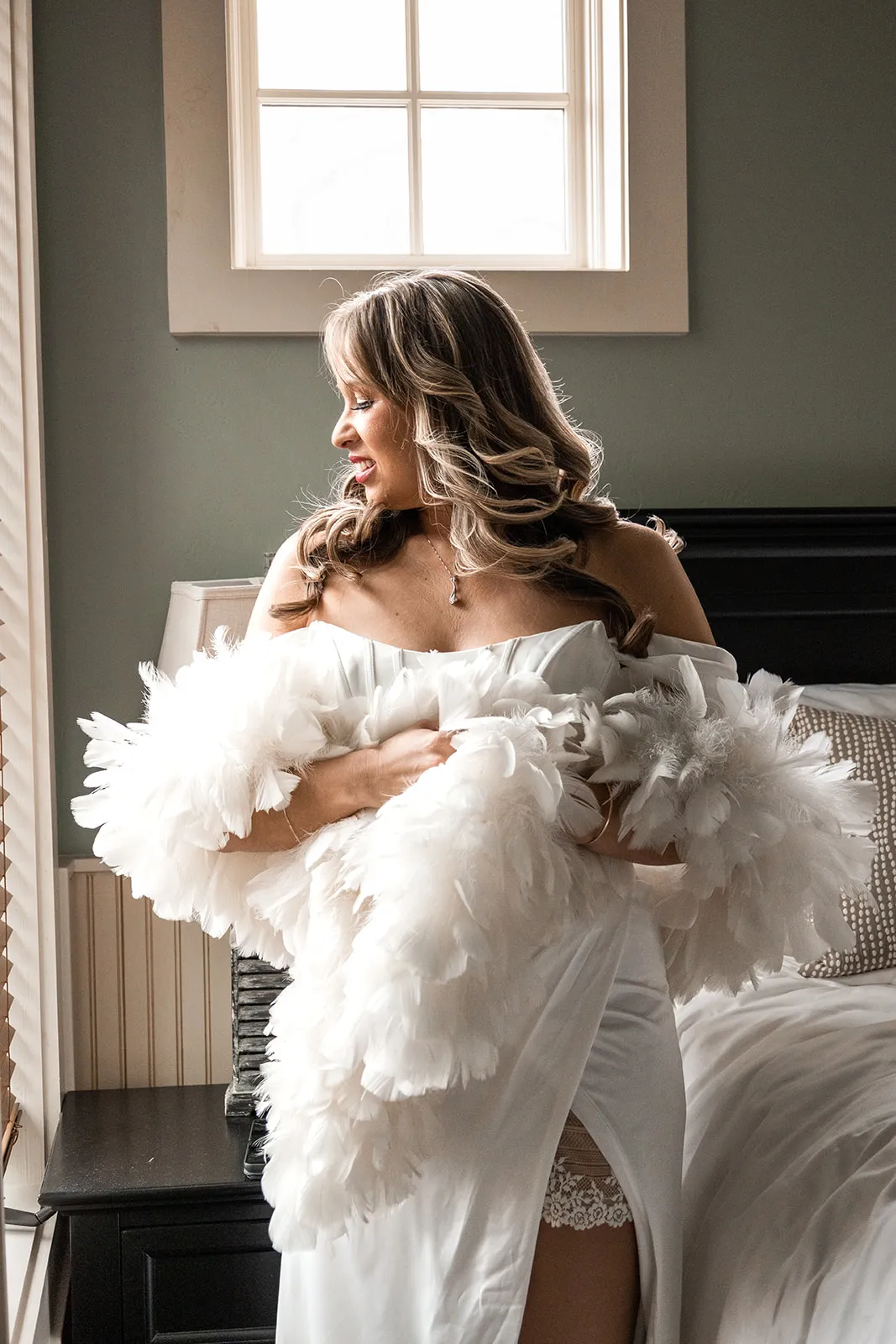 Good Luck In Finding The Best Texas Photographer For Your Wedding!
Here's to the magic, the laughter, and the love that will fill your wedding day, and here's to finding the perfect photographer who will turn those moments into timeless treasures. We wish you a wedding day as breathtaking as the Texas sunset and a photography experience as unforgettable as your love story.
Good luck on your quest to find the photographer who will make your wedding memories last a lifetime. Cheers to your journey ahead!