Are you searching for the finest engagement photos in Dallas TX? This guide provides tips on shooting in various locations, posing ideas, amazing photographers to accomplish this, and more.
And with Weddings Unlimited, you'll discover the ideal spot for your special day.
Captivating Spots for Your Dallas Engagement Photos
Here, you'll find a curated list of enchanting locations that serve as perfect backdrops for your engagement photos. Explore the picturesque landscapes, architectural wonders, and hidden gems that will make your engagement shoot a truly memorable experience. Each spot on this list has been chosen for its distinctive ambiance, allowing you to celebrate your love story against the backdrop of Dallas' finest scenery.
1. White Rock Lake Park
Address: 8300 East Lawther Drive, Dallas, TX
Description: Nestled in natural beauty, perfect for romantic lakeside shots with lush greenery and a stone pavilion.
Phone Number: +1 214-660-1100
2. Adriatica Village
Address: 6625 Mediterranean Drive, McKinney, TX
Description: Offers European-inspired architecture and charming streetscapes for a unique, romantic backdrop.
Phone Number: +1 972-540-5955
3. Dallas Arts District / Winspear Opera House
Address: 2403 Flora Street, Dallas, TX
Description: A blend of modernity and elegance, with stunning architectural details and cityscape views for a sophisticated atmosphere.
Phone Number: +1 214-880-0202
4. Harbor at Rockwall
Address: 2074 Summer Lee Drive, Rockwall, TX
Description: A picturesque lakeside setting with a vibrant boardwalk, creating a relaxed and coastal ambiance for engagement photos.
Phone Number: +1 469-428-7995
5. Fort Worth Water Gardens
Address: 1502 Commerce Street, Fort Worth, TX
Description: A tranquil oasis with cascading waterfalls and lush greenery, providing a serene and romantic backdrop.
Phone Number: +1 817-392-7111
6. Trinity Overlook Park
Address: 110 W Commerce Street, Dallas, TX
Description: A stunning viewpoint of the Trinity River and downtown Dallas, offering a mix of urban and natural scenery.
Phone Number: +1 214-671-9500
7. Mandalay Canal Walk at Las Colinas
Address: 600 Las Colinas Boulevard E, Irving, TX
Description: A European-style canal walk with charming bridges and waterside cafes, creating a romantic and timeless ambiance.
8. Lakeside Park
Address: 4601 Lakeside Drive, Dallas, TX
Description: Known for the "Teddy Bear Park," featuring statues and lush gardens, evoking a playful and whimsical atmosphere.
Phone Number: +1 214-521-4161
9. Deep Ellum
Address: Elm Street, Dallas, TX
Description: A vibrant and artsy neighborhood with colorful murals, unique urban textures, and a lively atmosphere for eclectic photos.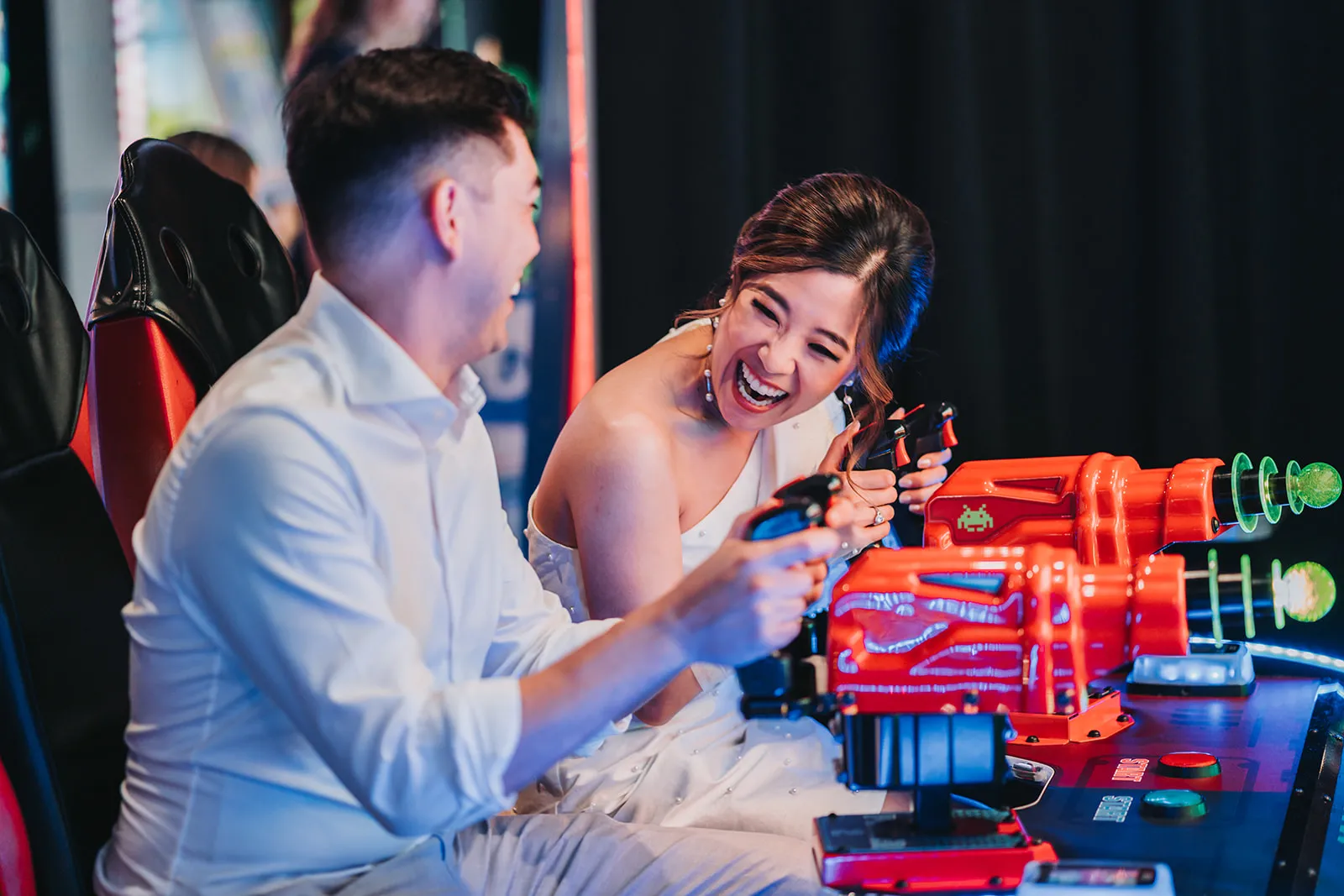 Celebrating Love in Dallas
Top Engagement Photographers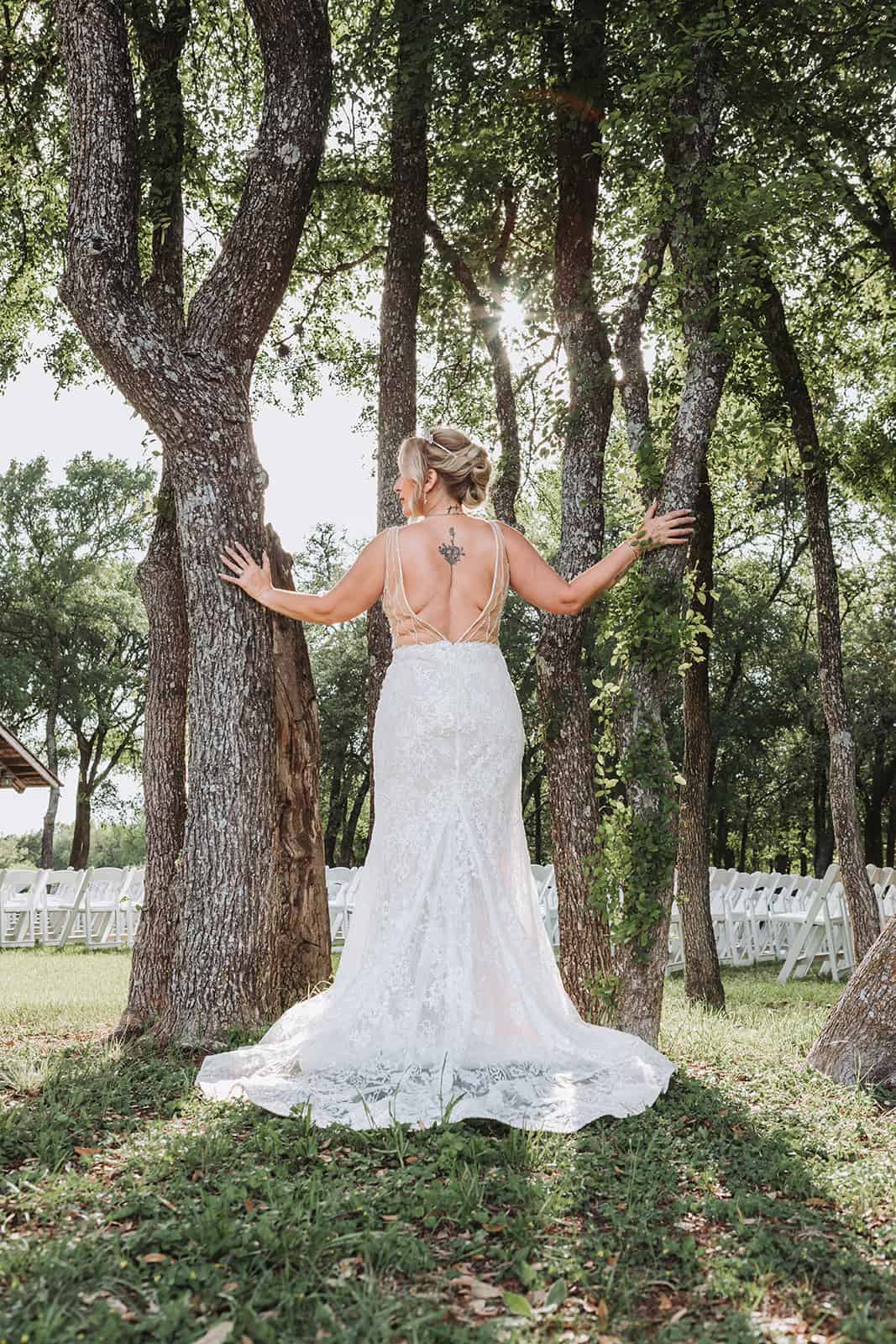 1. Weddings Unlimited
Address: 7676 Hillmont St Suite 180, Houston, TX 77040, United States
Phone: +1 877-374-2329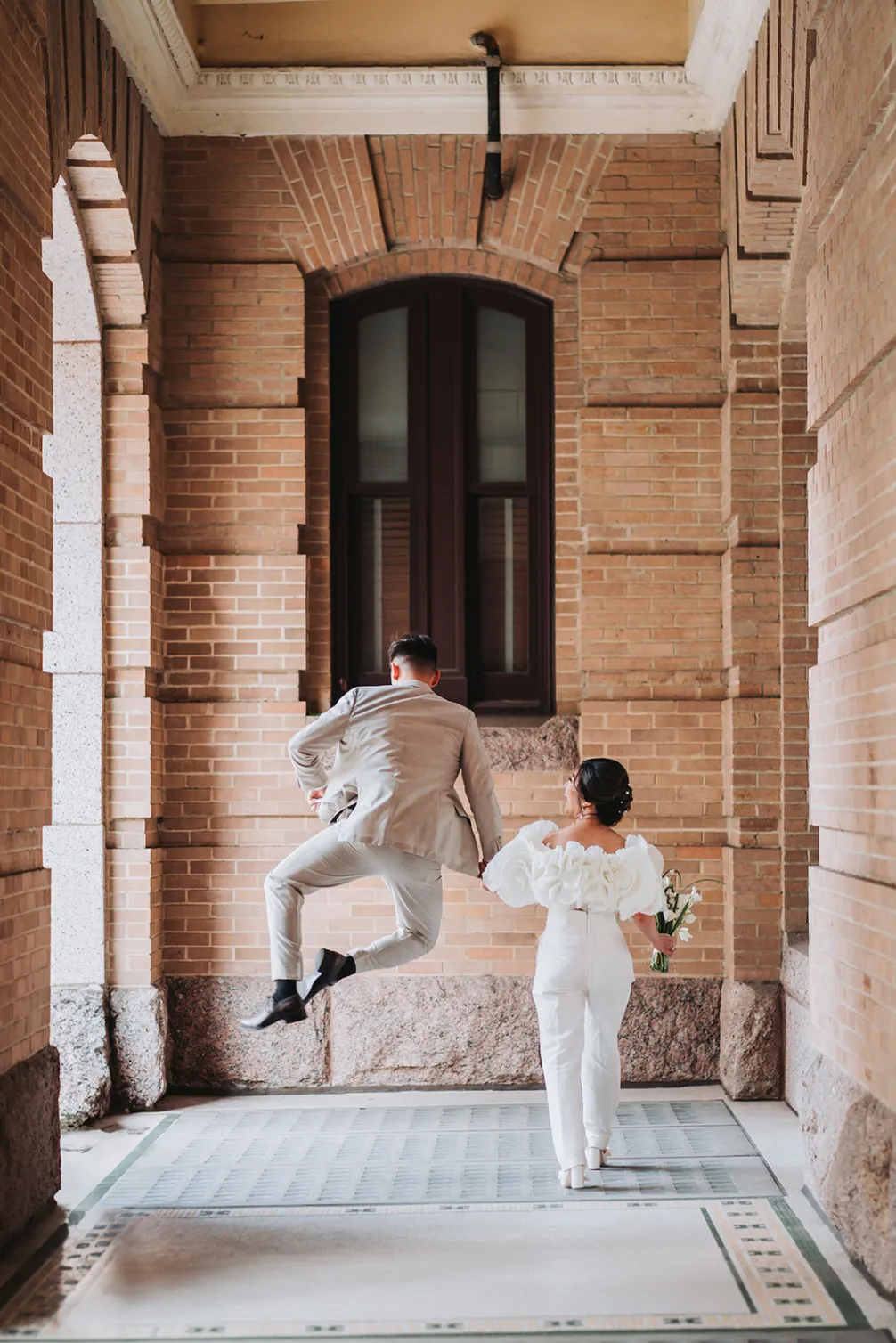 Your Source for Timeless Wedding Memories
Location: Offices in Houston, Dallas, Austin, San Antonio, and Phoenix, serving Arizona and Texas.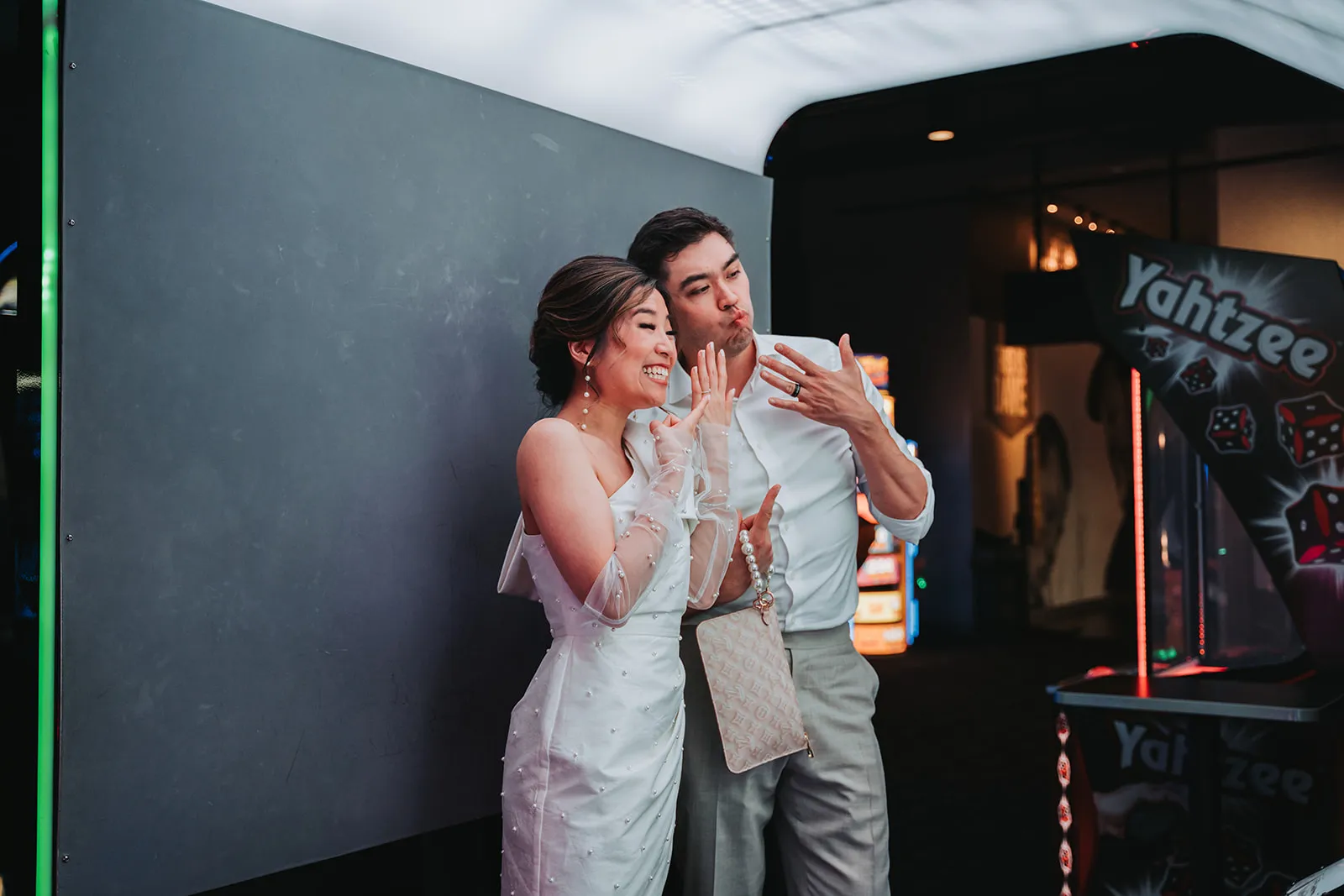 Why Choose Weddings Unlimited:
Family-Owned: A dedicated family-owned business specializing in photography, videography, DJ, and photo booth services.
Affordable Excellence: Offers budget-friendly bundle packages for photography, videography, and DJ services, maintaining high quality.
Dedicated Team: Full-time, trained professionals in every location, ensuring consistent excellence. Many team members have extensive experience.
Unlimited Time: Commit to covering your wedding day, from preparation to grand exit, without time restrictions.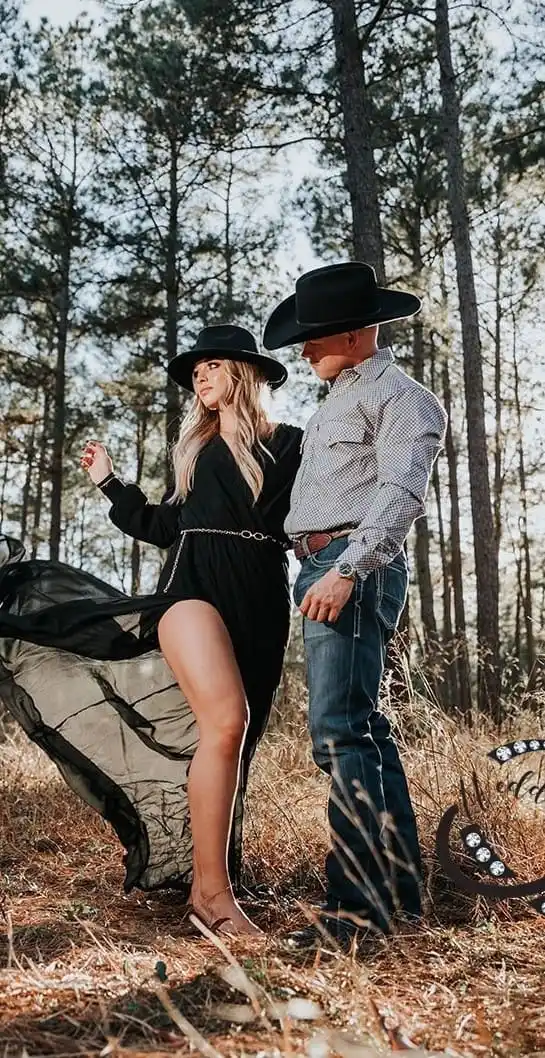 Services Offered:
Photography: Natural and authentic.
Videography: Cinematic wedding films.
DJs: Skilled professionals tailoring music to your preferences.
Photo Booths: Fun and memorable interactive booths.
Lighting and Special Effects: Stunning lighting effects.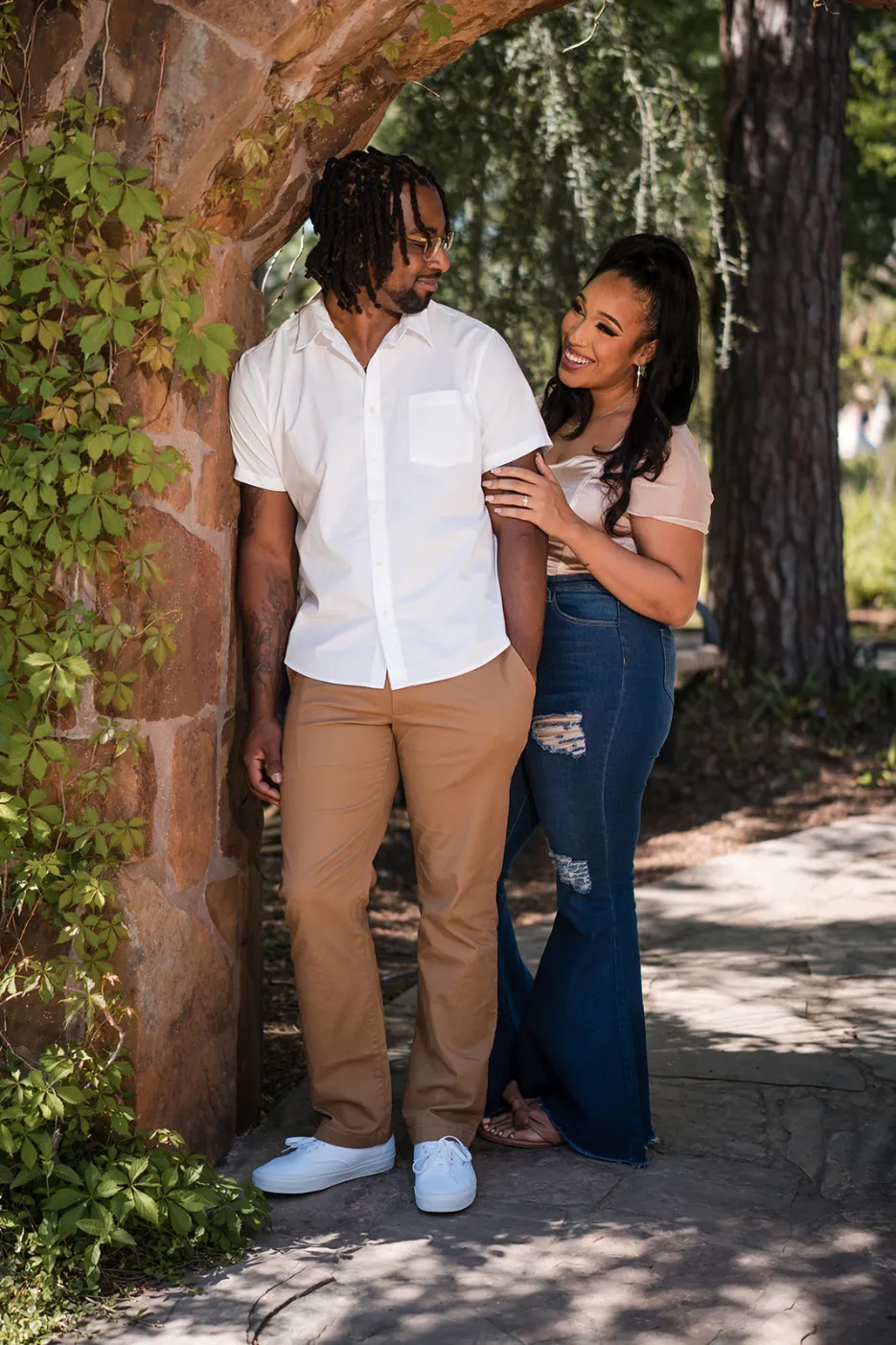 Vision and Mission:
Vision: Provide custom high-end services at an affordable cost, enabling couples to begin their journey together.
Mission: Capture memories through photography, videography, and more, creating special moments without time limits and at an affordable price.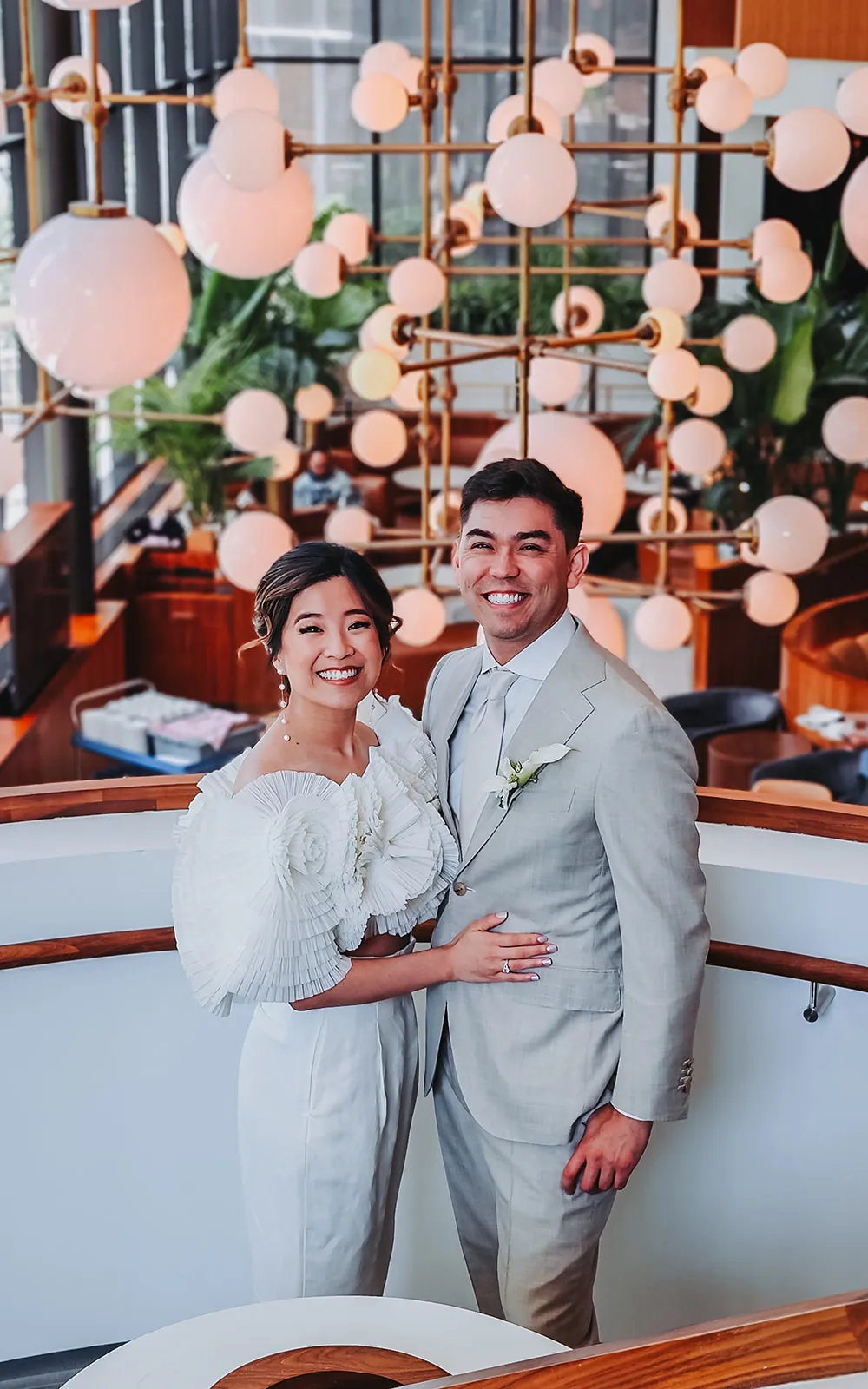 What We Care About:
Transparent pricing with no hidden fees.
Incredible shooting and editing style, music, and vibes.
Free comprehensive timeline planning.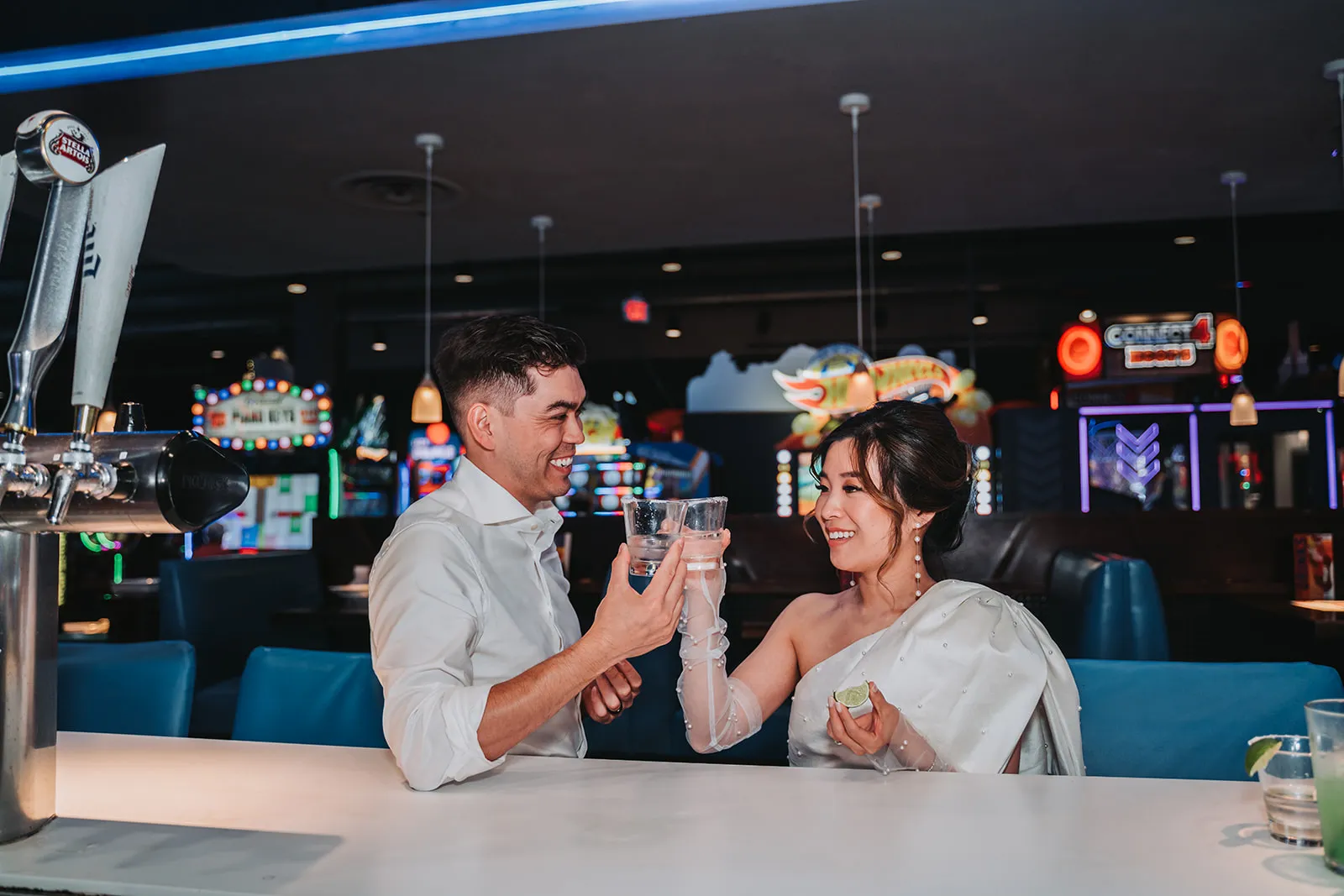 Special Offers
Book a Bundle and Get Two Free Services:
Your Choice Of:
• Engagement Photography Session ($395 value)
• Premium Photo Album ($350 value)
• One Magic Moment ($295 value)
• Audio Guest Book ($295 value)
• Boudoir Photography Session ($395 value)
*This special is valid for the current month on our grand, ultimate and epic bundles
Engagement Video
$395 for a 1.5-hour session with professional videographers. Receive a customized save-the-date video within 30 days.
2. Tara Arseven Photography
Address: 1409 Botham Jean Blvd 237 2nd floor, Dallas, TX 75215, United States
Phone: +1 469-500-4121
What's Included:
Culled and artistically edited images through an online gallery.
Prints and products are available for purchase.
Expert assistance for surprise proposals.
Travel within 10 miles of her studio.
Photography Packages:
Short & Sweet Package:
30-minute session
All edited images via the online gallery
Five high-res digital images
Personal use and print permit
Travel within 10 miles
Price: $595+TAX
Create A Custom Collection:
Choose session duration: 60, 90, or 120 minutes.
Select artwork options.
Bundle for a 20% discount.
Additional Upgrades Available:
Hair & Makeup
Individual digitals
Full retouching
On-location travel
Booking Details:
Sessions available Mon-Thurs.
$2000 fee for Fri-Sun bookings.
Digital images are purchased separately with A la Carte bookings.
Session turnaround: 2-4 weeks, rush editing available.
Additional retouching options.
Travel fees apply beyond 10 miles from the studio.
3. Scott Aleman Photography
Address: 10588 Stone Canyon Rd, Dallas, TX 75230, United States
Phone: +1 214-616-6407
Introducing Scott Aleman Photography: Crafting Your Picture-Perfect Moments
Scott Aleman Photography is your trusted guide to creating a photography experience that aligns with your vision and desires. With a focus on clarity, connection, and exceptional final delivery, Scott ensures your journey from engagement to wedding photography is seamless and memorable.
Engagement Sessions: Celebrate Your Love
Starting at $500: Capture your newly engaged moments before committing to wedding photography.
Professional Touch: Receive beautifully curated engagement photographs in a fully retouched online gallery.
4. Convey Studios
Address: 2919 Commerce St #355, Dallas, TX 75226, United States
Phone: +1 214-934-7305
Why Choose Convey Studios:
Your Style, Your Memories: Convey Studios understands that every love story is unique. They work closely with you to capture your wedding day in a way that reflects your style and emotions.
Experienced Team: With a diverse team of wedding photographers, Convey Studios brings a wealth of experience to ensure your day is documented flawlessly.
5. Monica Salazar Photography
Address: 620 N Bishop Ave, Dallas, TX 75208, United States
Phone: +1 972-746-3557
Monica Salazar Photography: Capturing Love, One Frame at a Time
Monica Salazar Photography, a Dallas-based wedding photography studio, specializes in creating modern, romantic, love-filled wedding photography that truly reflects the unique love stories of brides and grooms. Led by Monica and her dedicated team, they consider it an honor to capture the moments that make your wedding day unforgettable.
6. ZLuna Photography
Address: 3232 McKinney Ave, Dallas, TX 75204, United States
Phone: +1 214-609-2990
Photography Services:
Impeccable Edits: ZLuna Photography ensures your photos are flawless with meticulous editing.
Pricing: Starting at $2,500, packages include engagement shoots, high-res images, and more.
Popular Package: At $2,900, it offers a second shooter, engagement and boudoir shoots, albums, and more.
FAQs on Dallas Engagement Photos
Getting married and engaged in the Dallas Fort Worth (DFW) area is popular, with numerous romantic and memorable spots to propose in both Dallas and Fort Worth. These spots range from scenic natural settings to iconic city landmarks. Over 26,000 couples tie the knot annually in the DFW area, making it a significant wedding destination. Some popular proposal spots include Sundance Square, Bass Hall, and various other beautiful locations highlighted in local guides. For more detailed and personalized statistics, such as marriage rates and engagement figures, accessing local government or official sources specific to the DFW area would provide the most accurate information.
🌐 Sources
What are the best photo locations around DFW for engagement photos?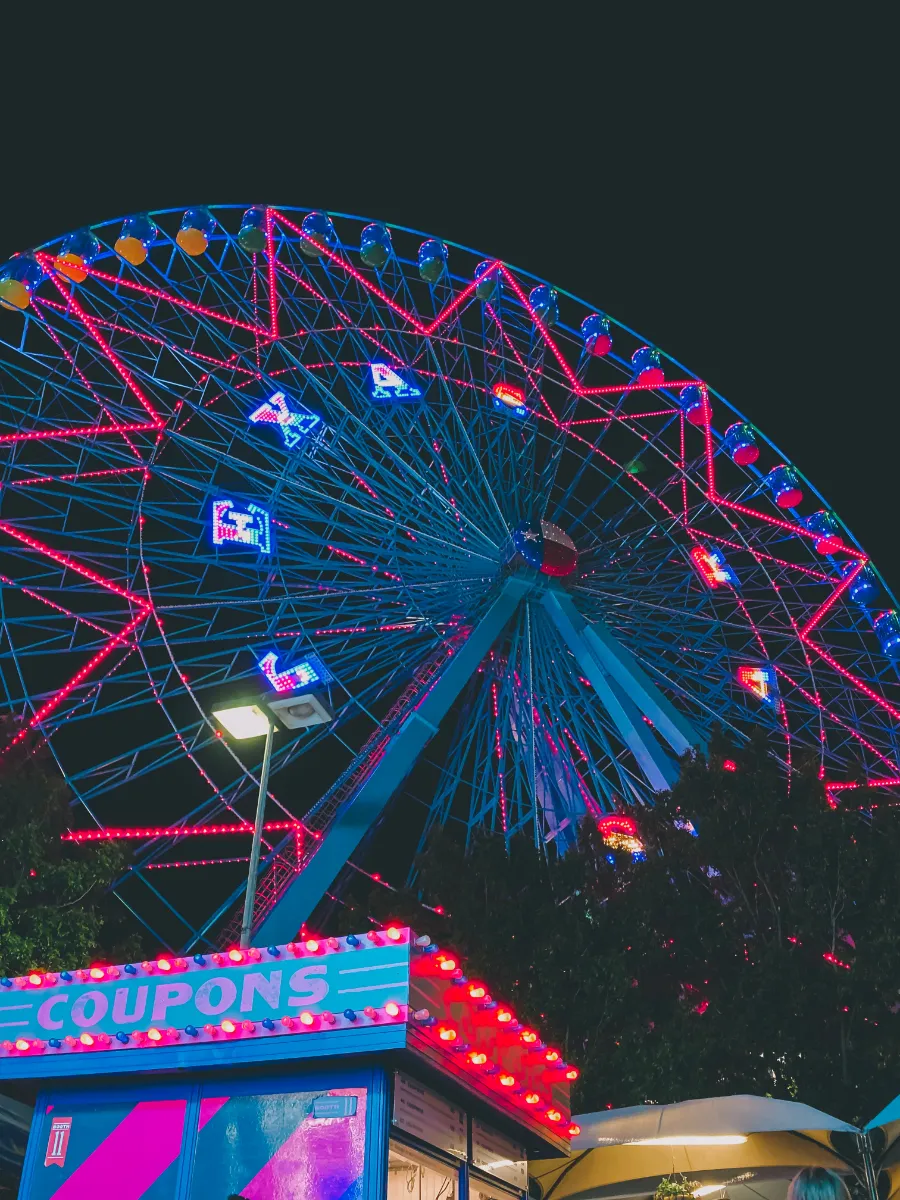 White Rock Lake Park: Scenic park with a beautiful lake, trails, and greenery, offering a natural and peaceful setting for engagement photos.
Winspear Opera House + Klyde Warren Park: Modern urban location with architectural appeal, adjacent to a vibrant park, providing diverse backdrops for photos.
Tandy Hills Natural Area: Nature preserve with diverse native plants and trails, ideal for a natural and rustic engagement session.
Arbor Hills Nature Preserve: Picturesque nature preserve with hiking trails, stunning views, and a mix of woods and open fields, perfect for an outdoor photo session.
Trinity Park in Fort Worth, TX: Spacious park along the Trinity River, featuring bridges, greenery, and waterfront views, suitable for a romantic and open-air engagement shoot.
Dallas Arts District: Cultural hub with modern architecture, sculptures, and art installations, providing a contemporary and artistic backdrop for engagement photos.
Adriatica Village: European-inspired village with charming architecture, stone streets, and a waterfront, offering a unique and romantic setting for engagement photography.
Lakeside Park Dallas: Elegant park surrounding a lake with lush landscapes, fountains, and picturesque bridges, providing a classic and refined atmosphere for photos.
Ashton Gardens: Stunning wedding venue with meticulously landscaped gardens, a chapel, and elegant settings, ideal for a romantic and fairy-tale-like engagement session.
Cedar Ridge Preserve: Nature preserve with wooded trails, scenic overlooks, and natural beauty, offering a serene and rustic environment for engagement photos.
Classic Oaks Ranch: Rustic ranch venue with barns, fields, and a countryside ambiance, perfect for a charming and relaxed engagement session.
Colonial Country Club: Prestigious golf and country club with lush greens, elegant architecture, and a sophisticated atmosphere, suitable for a refined and upscale engagement shoot.
Dallas Arboretum: Botanical garden with diverse gardens, seasonal blooms, and beautiful landscapes, providing a colorful and enchanting backdrop for engagement photography.
Hotel Crescent Court: Luxurious hotel with elegant interiors, grand architecture, and opulent settings, offering a sophisticated and stylish venue for engagement photos.
Bishop Arts District – Dallas: Lively and artistic neighborhood with colorful murals, boutiques, and a vibrant atmosphere, perfect for a trendy and urban engagement session.
Prairie Creek Park: Scenic park with trails, a creek, and natural surroundings, providing a peaceful and serene environment for engagement photos.
Rockledge Park – Grapevine: Park with rocky cliffs, lake views, and hiking trails, offering a mix of natural beauty and scenic vistas for engagement photography.
The Nasher: Art museum with contemporary sculptures, modern architecture, and artistic appeal, suitable for a creative and sophisticated engagement session.
Uptown Dallas: Trendy urban area with upscale boutiques, restaurants, and a lively atmosphere, ideal for a chic and stylish engagement photo shoot.
Highland Park: Affluent neighborhood with tree-lined streets, upscale homes, and a classic ambiance, providing an elegant and timeless setting for engagement photos.
SMU: Southern Methodist University campus with a mix of architectural styles, green spaces, and academic charm, offering a versatile and collegiate backdrop for engagement photography.
Fort Worth Stockyards: Embrace the western ambiance for a unique engagement shoot.
Downtown Dallas Skyline: Perfect backdrop for a cityscape-themed engagement shoot.
Botanical Gardens: Explore the beauty of blooming flowers in a garden setting.
Historic Downtown McKinney: Capture vintage charm in this historic downtown area.
Trinity Groves: Ideal for an urban and industrial aesthetic for engagement photos.
Texas State Fairgrounds: Showcase fun and vibrancy in this lively fairgrounds setting.
Grapevine Vintage Railroad: Add a touch of nostalgia to your engagement photos.
Dallas Farmers Market: Blend in with the lively market scene for vibrant photos.
Arlington Hall at Lee Park: Utilize the beautiful mansion and gardens for an elegant shoot.
Arlington Stadium: Ideal for sports enthusiasts, capture your love for sports in your engagement photos.
Irving Arts Center: Showcase elegance and architecture in this artsy venue.
Lakeside Park Teddy Bear Statues: Infuse a playful spirit into your engagement session.
Love Field Airport: Incorporate a travel theme in your engagement photos.
Landmarks Around the Dallas-Fort Worth Metroplex
Reunion Tower
Fort Worth Stockyards
The Sixth Floor Museum at Dealey Plaza
AT&T Stadium (home of the Dallas Cowboys)
Dallas Arboretum and Botanical Garden
Kimbell Art Museum
Perot Museum of Nature and Science
The Modern Art Museum of Fort Worth
Texas Motor Speedway
Nasher Sculpture Center
Amon Carter Museum of American Art
Dallas World Aquarium
Fort Worth Water Gardens
Dallas Museum of Art
Fort Worth Zoo
Sundance Square
Fort Worth Botanic Garden
AT&T Performing Arts Center
George W. Bush Presidential Library
Dallas Holocaust and Human Rights Museum
Fair Park (home to the State Fair of Texas)
Texas Rangers Globe Life Field
White Rock Lake
Southfork Ranch
Fort Worth Museum of Science and History
Grapevine Vintage Railroad
African American Museum
Bishop Arts District
Cattle Drive Sculptures
Pioneer Plaza
Texas Hall of Fame
Fort Worth Nature Center and Refuge
Fort Worth Japanese Garden
Fort Worth Museum District
National Cowgirl Museum and Hall of Fame
Deep Ellum
Klyde Warren Park
Fort Worth Kimbell Art Museum Pavilion
Dallas City Hall Plaza
John F. Kennedy Memorial Plaza
More Engagement and Wedding Photographers Around DFW
Good luck with your amazing engagement shoot in Dallas!
We wish you all the best in preserving these cherished moments for a lifetime.