Embarking on the journey to forever begins with cherished Phoenix engagement photos, and what better way to commemorate this beautiful milestone than with captivating photos set against the backdrop of enchanting Arizona?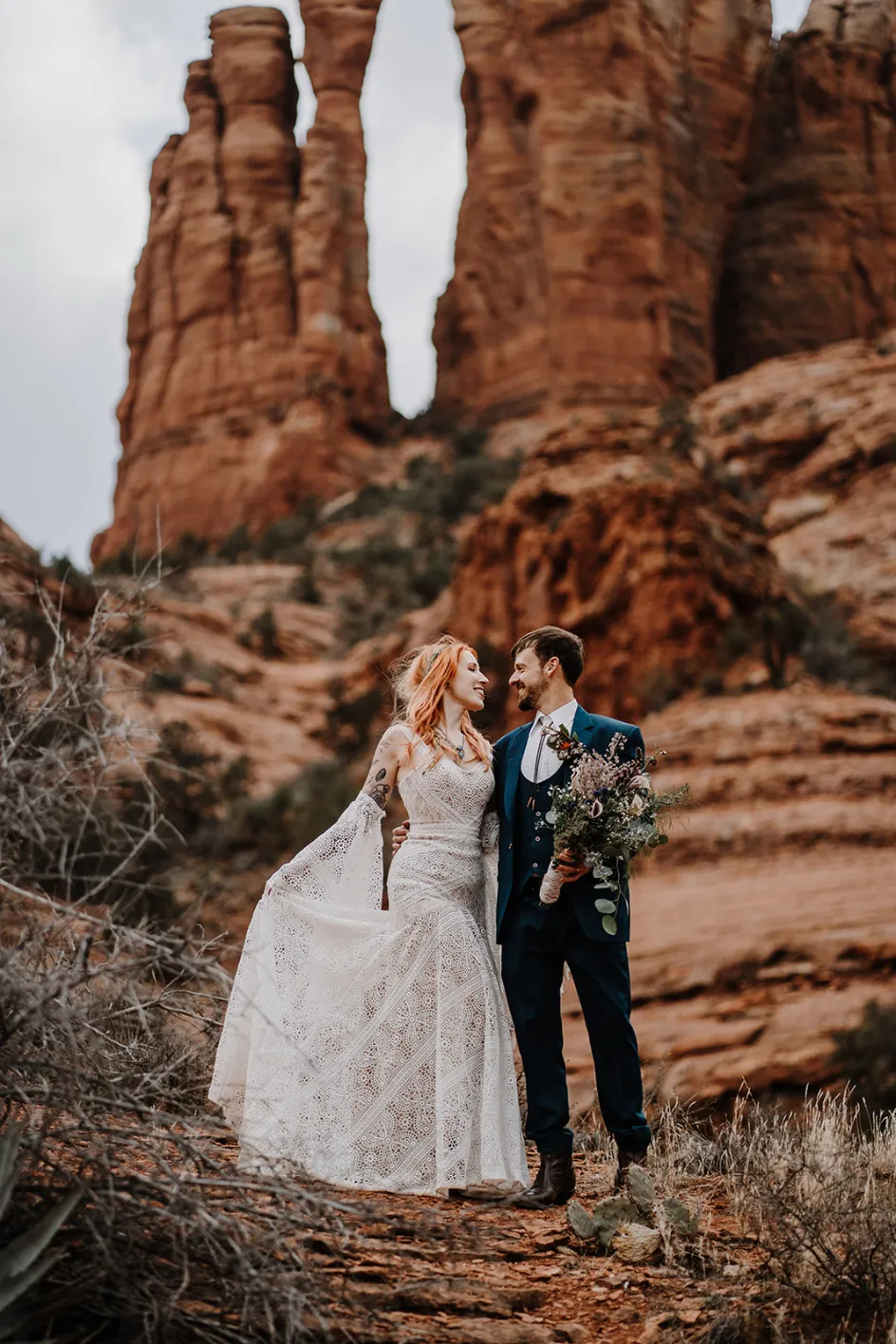 Phoenix's stunning desert vistas and vibrant sunsets provide an enchanting canvas for capturing these precious moments that will be cherished forever. In this comprehensive guide, we will delve into the art of optimizing your engagement photo session in Phoenix—ensuring a memorable experience and photographs that authentically mirror the love and excitement you both share as you step into this extraordinary journey hand in hand.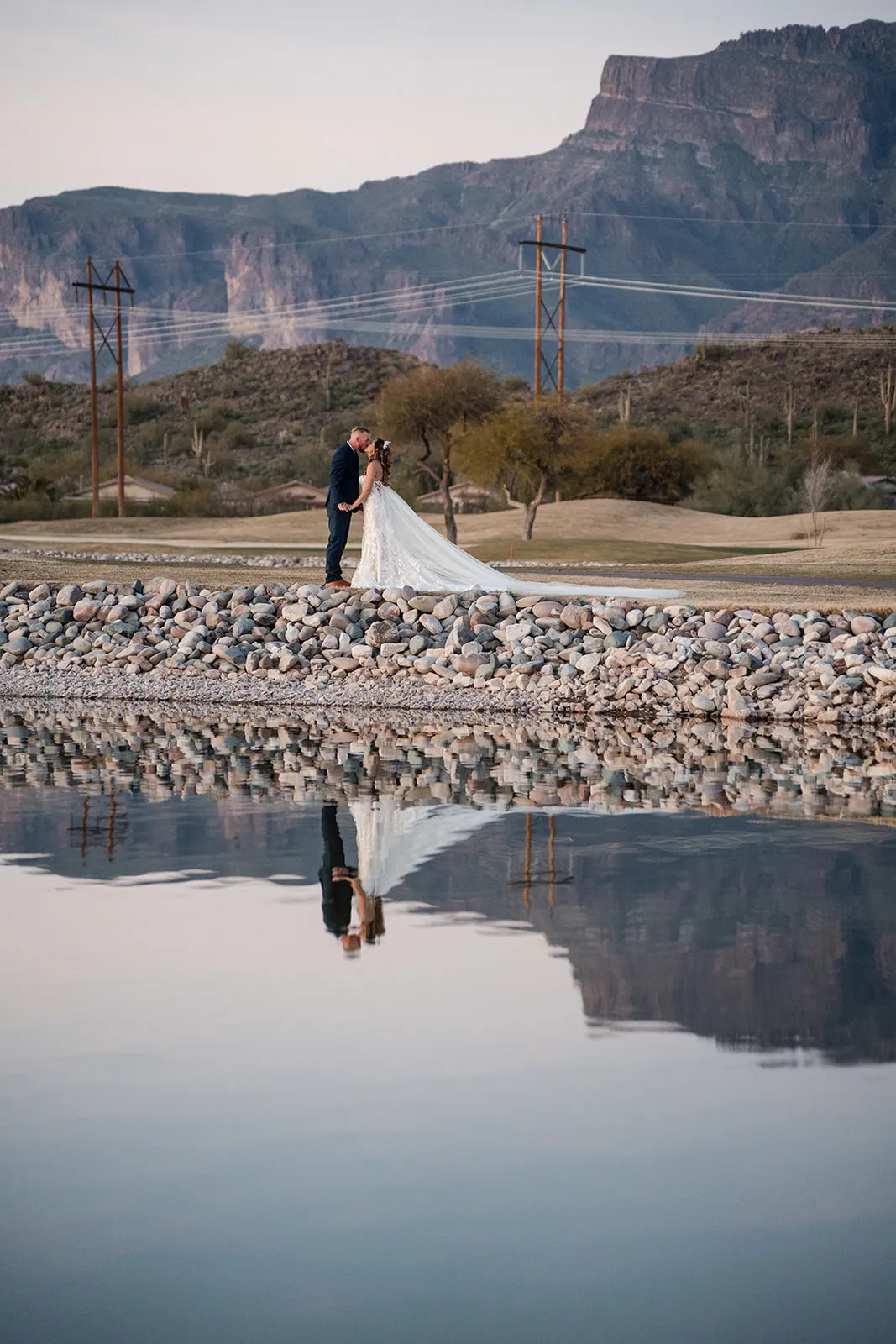 Our 9 Top Engagement Photo Locations & Photographers in Phoenix
I'm excited to share my favorite places around the Phoenix area for creating unforgettable engagement photos. These diverse locations offer a range of captivating backdrops, each with its unique charm and beauty. Let's embark on an exciting photography journey to capture the essence of your love against the picturesque landscapes of Arizona!
| | | |
| --- | --- | --- |
| Location | Description | Address |
| Desert Botanical Garden | An oasis of desert beauty, showcasing vibrant flora and fauna, perfect for colorful engagement photos that capture Arizona's essence. | 1201 N Galvin Pkwy, Phoenix, AZ 85008 |
| Papago Park | Known for its red rocks and desert vistas, providing a rustic backdrop for captivating engagement photos. | 625 N Galvin Pkwy, Phoenix, AZ 85008 |
| South Mountain Park | A haven for outdoor enthusiasts, offering panoramic views and rugged beauty for adventurous engagement shots. | 10919 S Central Ave, Phoenix, AZ 85042 |
| Tovrea Castle at Carraro Heights | A historic landmark with unique architecture and cactus gardens, blending history and natural beauty for intriguing engagement photos. | 5025 E Van Buren St, Phoenix, AZ 85008 |
| Sedona | A short drive from Phoenix, Sedona's red rock formations offer a distinct and captivating setting for a unique engagement photo experience. | 331 Forest Rd, Sedona, AZ 86336, USA |
| Heard Museum | Pier 54 at Heard Museum offers a stylish waterfront location, perfect for capturing sunset-lit engagement photos against the city skyline. | 2301 N Central Ave, Phoenix, AZ 85004, United States |
| Salt River | A peaceful location with wild horses often in the backdrop, creating a romantic setting for serene engagement photos. | 9200 N Bush Hwy, Mesa, AZ 85215, United States |
| Phoenix Art Museum | A hub of artistic inspiration, featuring unique architecture and sculptures that offer a visually appealing backdrop for engagement photos. | 1625 N Central Ave, Phoenix, AZ 85004 |
| Japanese Friendship Garden | Nestled within Margaret T. Hance Park, this garden with lush greenery and koi ponds sets a serene and romantic ambiance for engagement photos. | 1125 N 3rd Ave, Phoenix, AZ 85003 |
| Lost Dutchman State Park | Located at the base of the Superstition Mountains, this rugged park provides stunning desert landscapes and dramatic rock formations, ideal for adventurous engagement photos. | 6109 N Apache Trail, Apache Junction, AZ 85119 |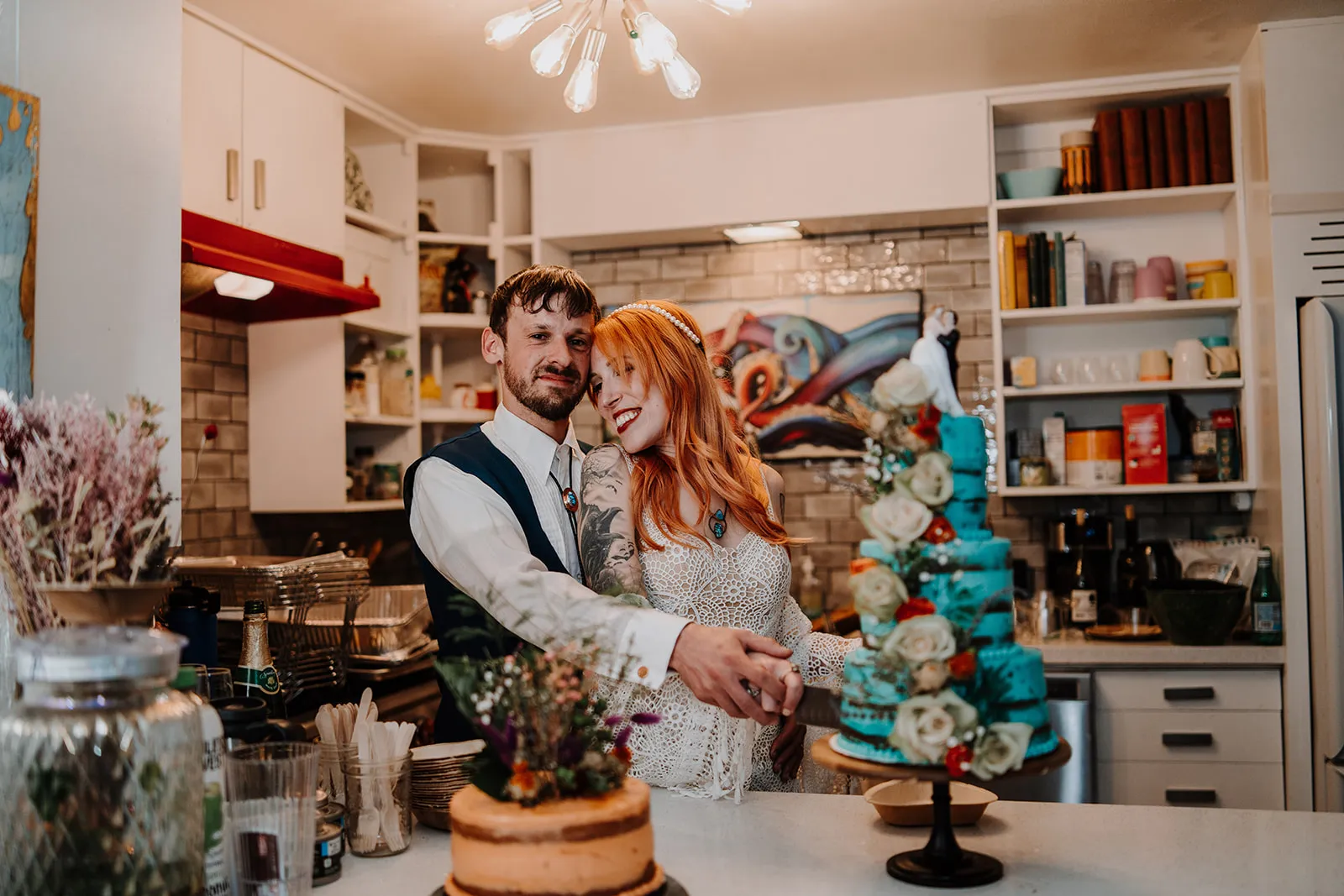 Phoenix Engagement Photographers
In this guide, we unveil the artistry and expertise of photographers in Phoenix, Arizona, dedicated to immortalizing your unique love story through captivating engagement photos. Explore their skills, style, and the array of breathtaking locations across the Valley of the Sun where they work their magic. Let's delve into a realm where every frame narrates a beautiful tale of love and commitment.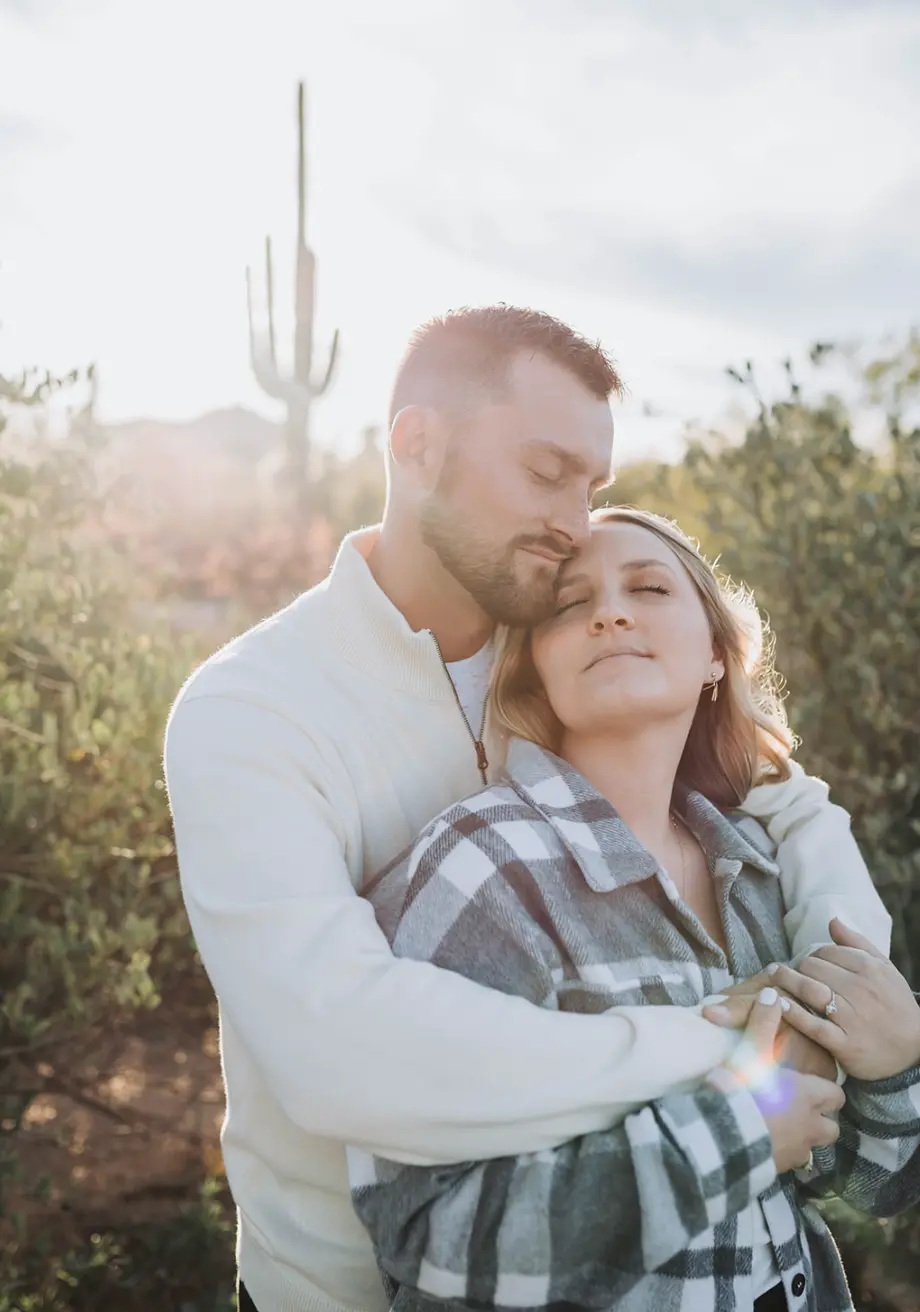 1. Weddings Unlimited
Locations in Texas and Arizona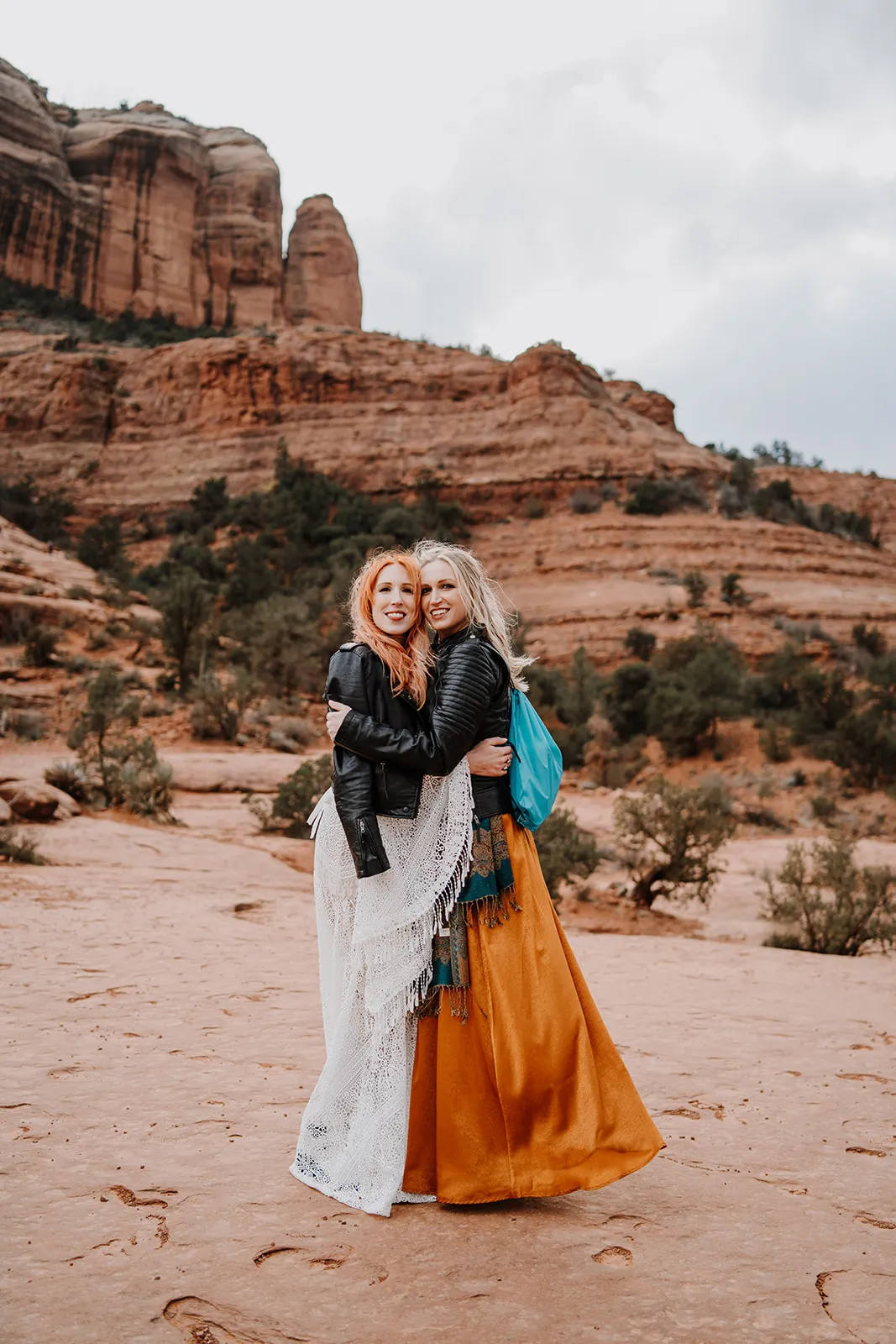 About Us:
Welcome to Weddings Unlimited, where your love story takes center stage! Our talented team of photographers, videographers, DJs, and creative directors is committed to turning every moment of your wedding into a breathtaking memory. But our offerings don't stop there. We bring the magic with uplighting, photo booths, and guest books tailored to your unique vision.
Engagement Photography:
Experience the beauty of a raw and authentic love story with our engagement photography. Our Engagement Images Package, priced at $495, is available in Houston, Dallas, Austin, San Antonio, and Phoenix. Here's what it includes:
Professional Photographer
1.5 hours of continuous coverage
Online gallery with processed photos for viewing, sharing, and printing
21-day turnaround
Up to 2 shooting locations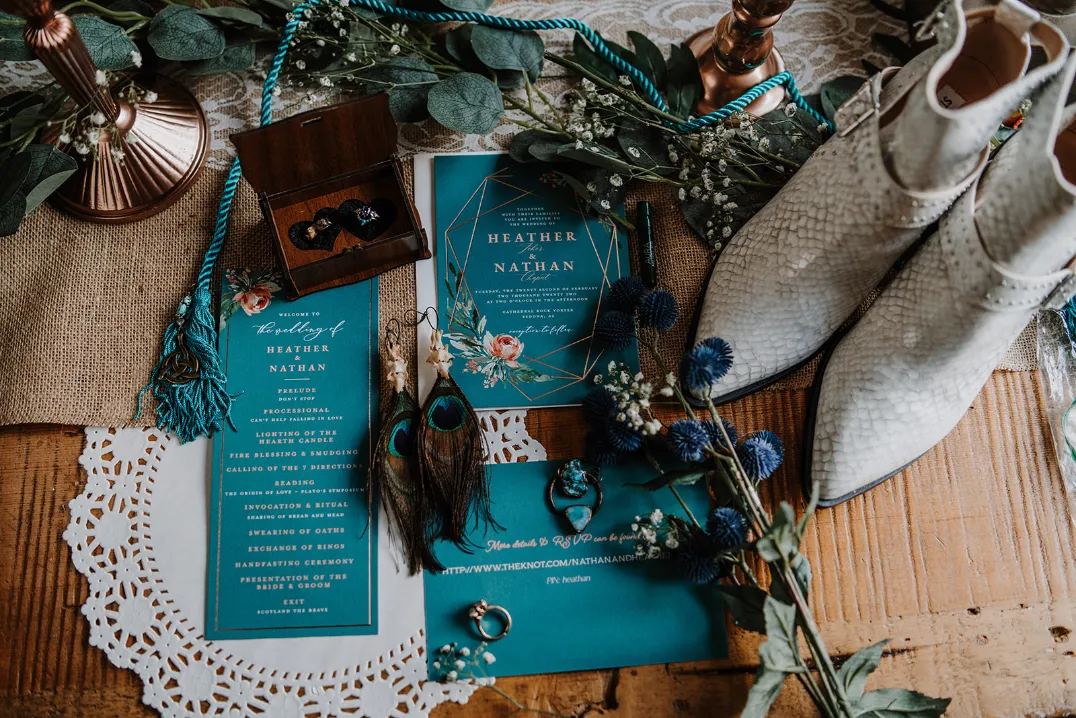 This Month's Special:
Book a Bundle and Get Two Free Services:
Your Choice Of:
• Engagement Photography Session ($395 value)
• Premium Photo Album ($350 value)
• One Magic Moment ($295 value)
• Audio Guest Book ($295 value)
• Boudoir Photography Session ($395 value)
*This special is valid for the current month on our grand, ultimate and epic bundles
Our Favorite Fun Prop Ideas For Your Amazing Photos:
Make your engagement session unforgettable with these prop ideas:
Smoke bombs for a burst of color
Funny glasses for added humor
Champagne for a touch of elegance
Biodegradable confetti for eco-friendliness
Sparklers for a magical touch
Giant balloons to personalize your shoot
Masks to show off your personalities
Vintage cars for a touch of nostalgia
Retro phones for a unique twist
Picnic blankets and baskets for a cozy feel
Musical instruments for music lovers
Books for bookworms
Giant letter or number balloons for personalization
Picnic baskets for a romantic touch
Hats to add personality
Pets for extra cuteness
Vintage cars or bikes for character
Umbrellas for a pop of color and playfulness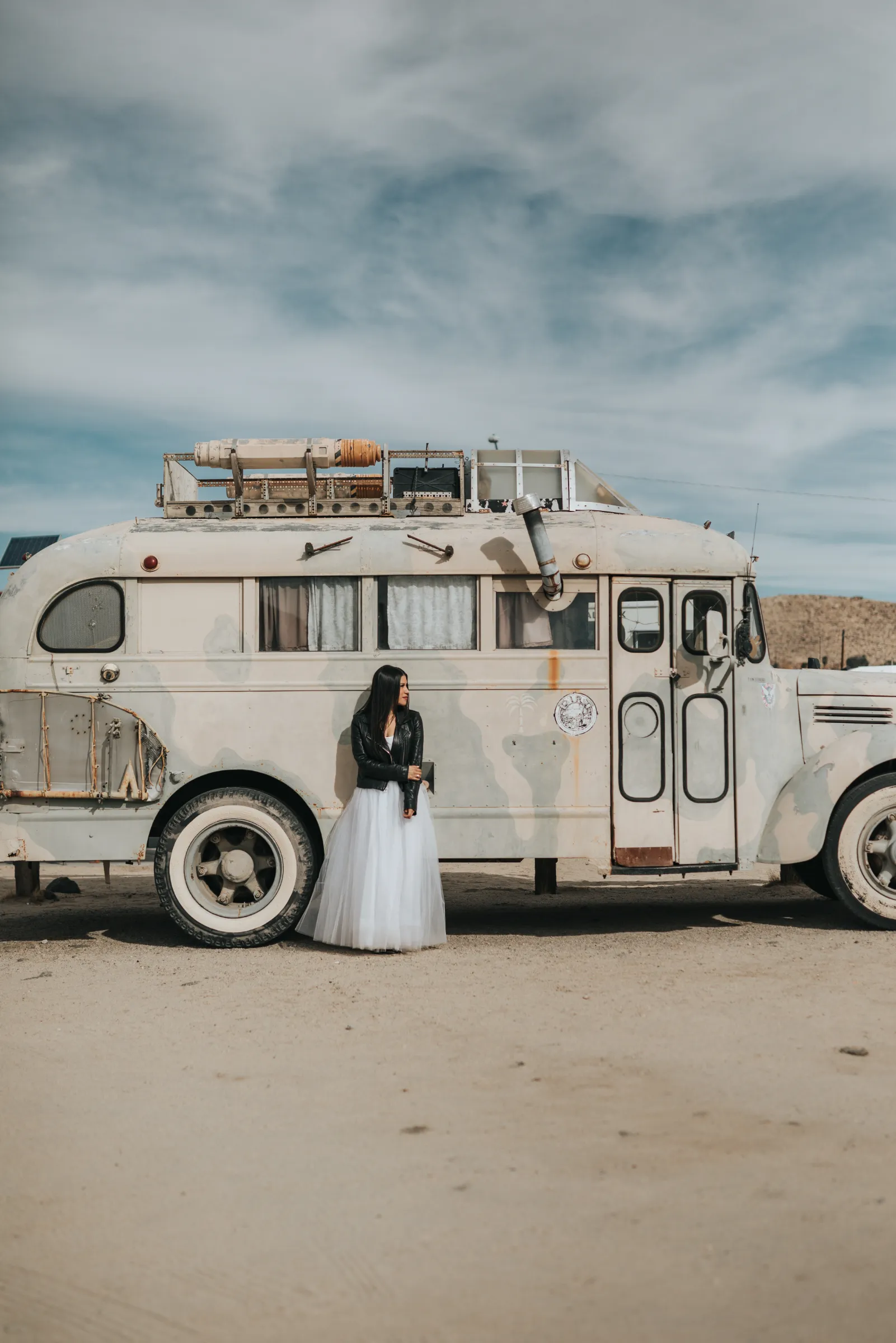 Our Favorite Poses and Flattering Angles for Sedona AZ Photos:
Learn how to pose and showcase your best angles for stunning engagement photos. Practice different poses in front of a mirror before your session for confidence and comfort.
Hold hands
Share a kiss
Embrace each other
Profile shot (forehead to forehead)
Include your pet
Take a walk
Reenact your engagement
Scenery shot
Playful piggyback
Head-on-shoulder
Show off the ring
Hug from behind
Lift each other in the air
Sit or lay on the ground
Non-face photo
Twirl
Back to back
Classic dip
Classic portrait
Forehead kiss
Sitting apart
Side by side
Facing each other
Popping champagne
Cheersing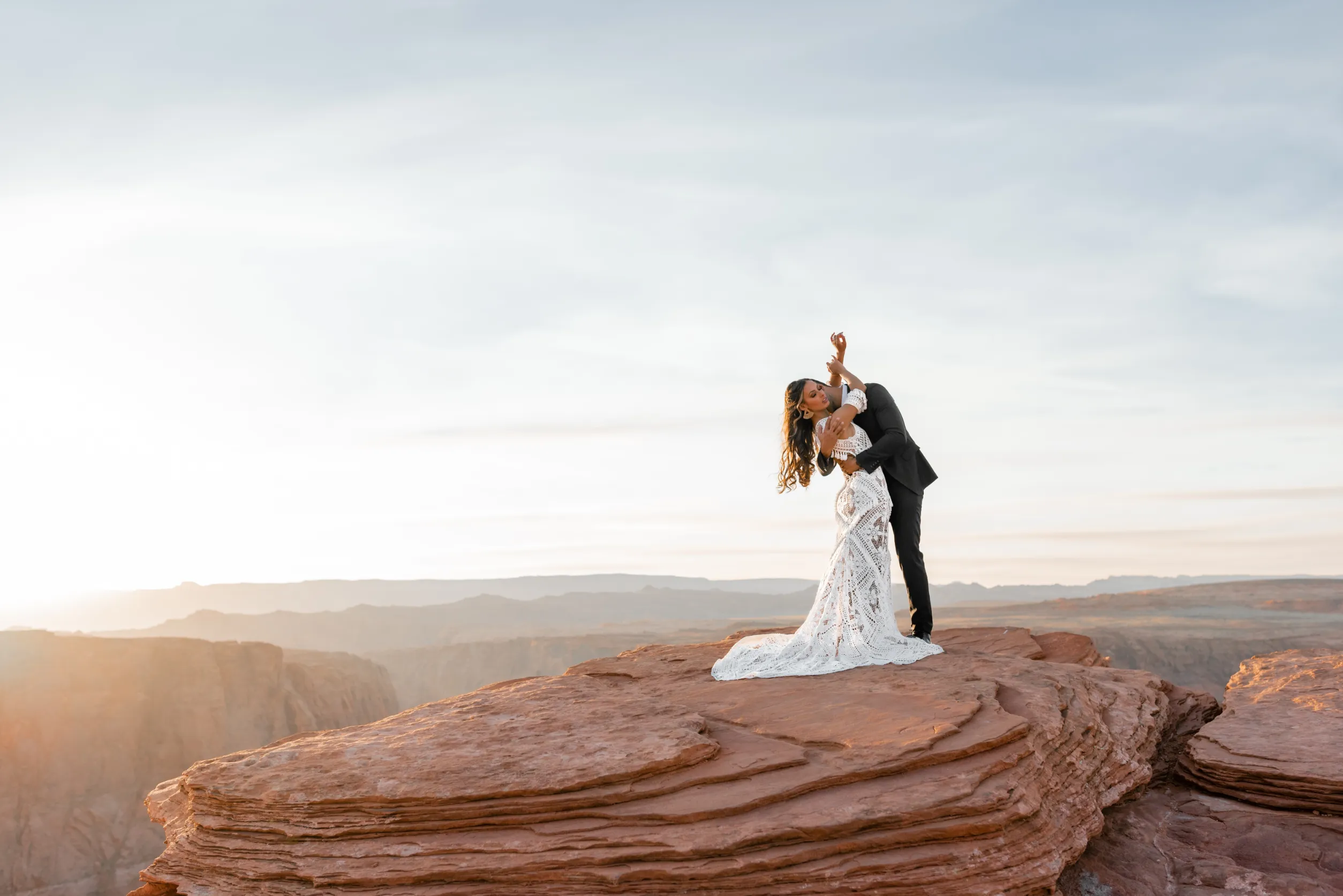 2. Hailey Golich Photography
Address: 550 Jordan Rd #1, Sedona, AZ 86336, United States
Ready to Go on an Adventure?
Meet Hailey, a seasoned photographer with 15 years of global experience.
Her love for the Southwest led her to the red rocks of Sedona.
An outdoor enthusiast, Hailey enjoys kayaking, off-roading, and campfires.
She's passionate about showcasing Arizona's beauty through photography.
What to Expect with Hailey Golich Photography
Photography collections start at $1,800.
Options to add videography and an officiant.
Includes an off-road vehicle with the Merry-Go-Round Rock Collection.
Sedona Elopement Photography – Adventurous, Intimate, and Unique
Hailey specializes in elopements with under 15 guests or just the two of you.
Beyond photography, she assists in planning a day true to your love story.
Create the wedding day you've always dreamed of.
Specializing In:
Sedona Elopements.
Arizona Weddings.
Engagement & Couples Sessions.
3. Jane in the Woods
Address: 2050 Yavapai Dr STE 3B, Sedona, AZ 86336, United States
Introducing Jane in the Woods: Capturing Nature's Magic Through Artistry
Meet Jane, the visionary behind Jane in the Woods, a wedding collective designed for nature-minded and art-loving couples. Her journey from Los Angeles to the enchanting landscapes of Sedona, Arizona, is a testament to her pursuit of a rich and sacred life.
With 13 years of experience in photography and artistry, Jane's work is a celebration of authentic, light-filled love. She doesn't just capture moments; she crafts them into art forms infused with passion and emotion. For Jane, photography is not just a mechanical skill; it's an expression of her soul, resonating most deeply when immersed in nature.
Nestled in Sedona, Arizona, Jane has found her creative sanctuary, a place that mirrors her own love for the outdoors. With a camera in her hand, everything feels right, and she believes this is her calling — to bring out the wild and avant-garde essence in couples who share her connection to nature.
Jane's team, an assembly of fellow artists, specializes in nature weddings with an artistic touch. They believe in the magic of every love story and strive to capture it in all its brilliance.
Jane's Wedding Photography Collections Include:
An enchanting engagement session that sets the stage for your love story.
A meticulously crafted flush-mount linen wedding album, preserving your memories in timeless elegance.
Over 6 hours of coverage by Jane herself and a second shooter, ensuring no moment goes uncaptured.
An online gallery for easy downloading, sharing, and printing, so you can relive your special day with friends and family.
A minimum of 100 beautifully edited photos per hour of coverage, guaranteeing a treasure trove of stunning images.
Travel accommodations within most of Arizona, allow you to choose your dream location.
Jane's pricing for intimate elopements and engagements starts at $3600, ensuring that even the most intimate moments are captured with the same artistry and devotion.
For couples seeking a full wedding planning, design, and coordination experience, Jane offers an avant-garde approach to curating timeless wedding days, with pricing starting at $7200.
Jane in the Woods believes that the cost of your wedding should reflect your unique vision. Their weddings and elopements in Sedona range from $25,000 to $250,000 and beyond. Whatever your dreams and budget, there's a way for everyone to infuse their special day with the enchanting vibes of Jane in the Woods.
In the hands of Jane and her team, your love story becomes a work of art, a masterpiece woven into the tapestry of nature's wonders. Discover the magic of Jane in the Woods and let your love story come to life in the most enchanting way possible.
4. Andrew Holman Photography
Address: 1480 Vista Montana Rd, Sedona, AZ 86336, United States
About Andrew Holman Photography
Andrew Holman, a born adventurer with a camera, traces his passion for photography back to the vast plains of South Dakota. With a degree in Commercial Photography from the Colorado Institute of Art, Andrew embarked on a remarkable journey through the world of photography, capturing moments that resonate with emotion and artistry.
A Photographic Journey
Fine Art Portraiture Pioneer: Andrew's career began with a traveling fine art exhibition titled "Portraits of a Community." This compelling series celebrated the diverse characters of Denver and Aurora, garnering local acclaim.
Photojournalism Excellence: Andrew's lens later shifted to the fast-paced world of photojournalism as he joined the Vail Trail Newspaper. Over five years, he covered an array of subjects, from sports action to compelling editorial features. His work graced the pages of prestigious publications like The Village Voice, People Magazine, Ski Magazine, and Mother Jones Magazine. He was also proudly represented by the renowned Gamma-Liazon Photo Agency of New York.
Fashion and Beyond: Andrew's versatility shines through his transition to fashion photography and pre-press production management at XRX Publishing Inc. His role included extensive travel to New York, Chicago, and Miami for on-location photoshoots. Notably, he played a pivotal role in the early graphic design and photography development of American Apparel.
Sedona's Tranquil Beauty: 2002 Andrew embraced a new chapter in Sedona, Arizona. Here, he has dedicated over two decades to capturing the magic of over 1500 weddings and events. His profound understanding of light, composition, and the art of anticipation shines through every frame. Andrew's wedding photography takes on a journalistic approach, ensuring each moment is unique and genuine.
Sedona Weddings by Andrew Holman Photography
Andrew Holman, the local Sedona wedding photographer, is a humble storyteller with a camera. His natural and organic approach to weddings and elopements among the iconic red rocks of Sedona at venues such as Seven Canyons, L'auberge de Sedona, and Enchantment Resort, is an invitation to capture life's most precious moments. Andrew's invaluable recommendations and timeline assistance ensure a seamless photography experience.
Capturing the Moment
The essence of great photography lies in capturing "the moment." Andrew believes it's the spark that elevates an image to the extraordinary. For him, timing and knowing the subject are paramount. Anticipation, preparation, and a touch of luck come together to create photographic magic. Andrew's preference for available light reflects his commitment to preserving moments honestly and organically.
A Lasting Legacy
Andrew's photographic journey has traversed the realms of fine art, sports, photojournalism, and more. Since his move to Sedona in 2004, he has passionately documented couples, families, elopements, and weddings. It's an honor to be part of preserving memories that will be cherished for years to come.
Connect with Andrew Holman Photography
Starting Price: $1,500
Most Popular Wedding Package: $3,000
Photographic Style: Contemporary, Natural, Photojournalism, Traditional
5. Bon Miller Wedding Photographer
Address: 120 Horse Ranch Rd, Sedona, AZ 86351, United States
Sedona Wedding Photographer
Having called Sedona home for over 30 years, Bon's roots run deep in the red earth of this desert oasis. She's hiked the trails and biked the mountains for two decades, becoming intimately acquainted with every hidden gem and secret vista. Bon's expertise ensures that your wedding day will be perfectly timed and flawlessly located.
The Backcountry Adventurer
Bon is not just a photographer; she's an adventurer. Her love for the backcountry, nature, wildlife, and exploration fuels her creative process. As much as she's behind the camera, she's on horseback, seeking faraway fairytales and uncharted landscapes that fuel her imagination.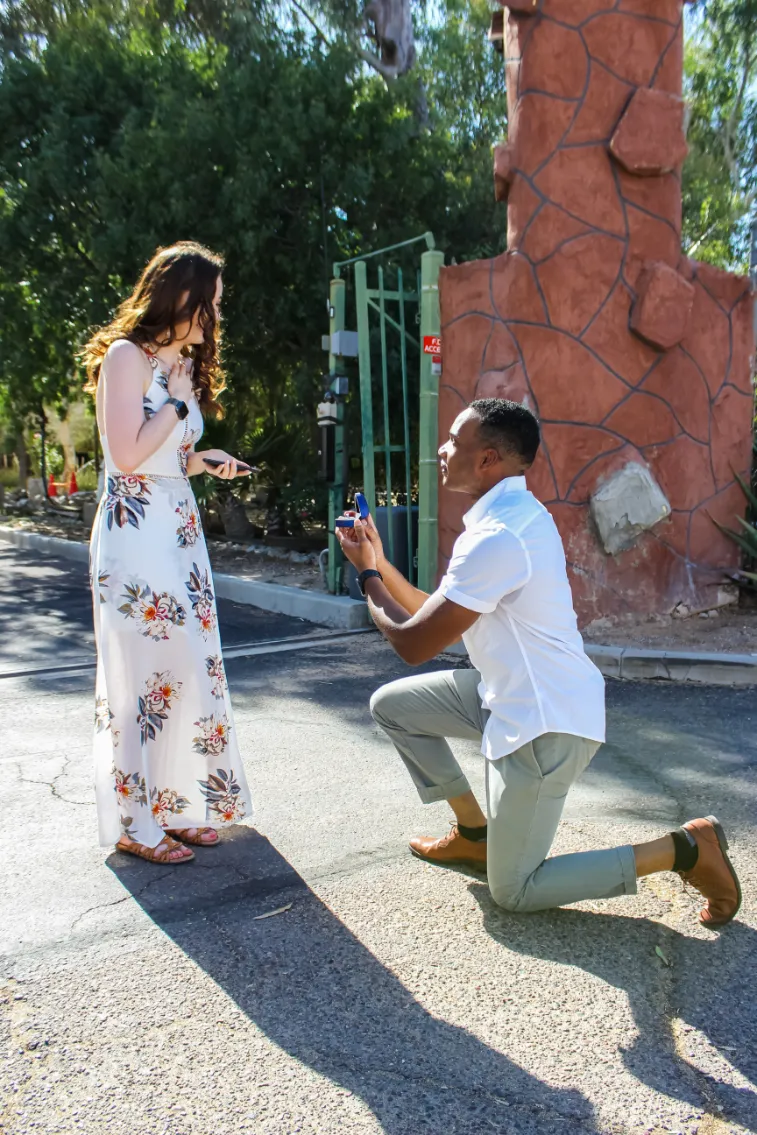 Phoenix Engagement Photos: Your Frequently Asked Questions (FAQs)
1. What are Phoenix's engagement photos?
Phoenix engagement photos are professional photographs taken to capture the love and excitement of a couple before their wedding. They are typically shot at various locations in Phoenix, highlighting the couple's personalities and the city's beauty.
2. When is the best time for Phoenix engagement photos?
The best time for engagement photos in Phoenix is during the fall and spring when the weather is pleasant, and the desert landscape is in full bloom.
3. How long does a Phoenix engagement photo session usually last?
A typical engagement photo session in Phoenix can last anywhere from 1 to 2 hours, depending on the photographer and the chosen locations.
4. Where are some popular locations for engagement photos in Phoenix?
Popular Phoenix engagement photo locations include Desert Botanical Garden, Papago Park, South Mountain Park, Roosevelt Row, and the scenic Superstition Mountains.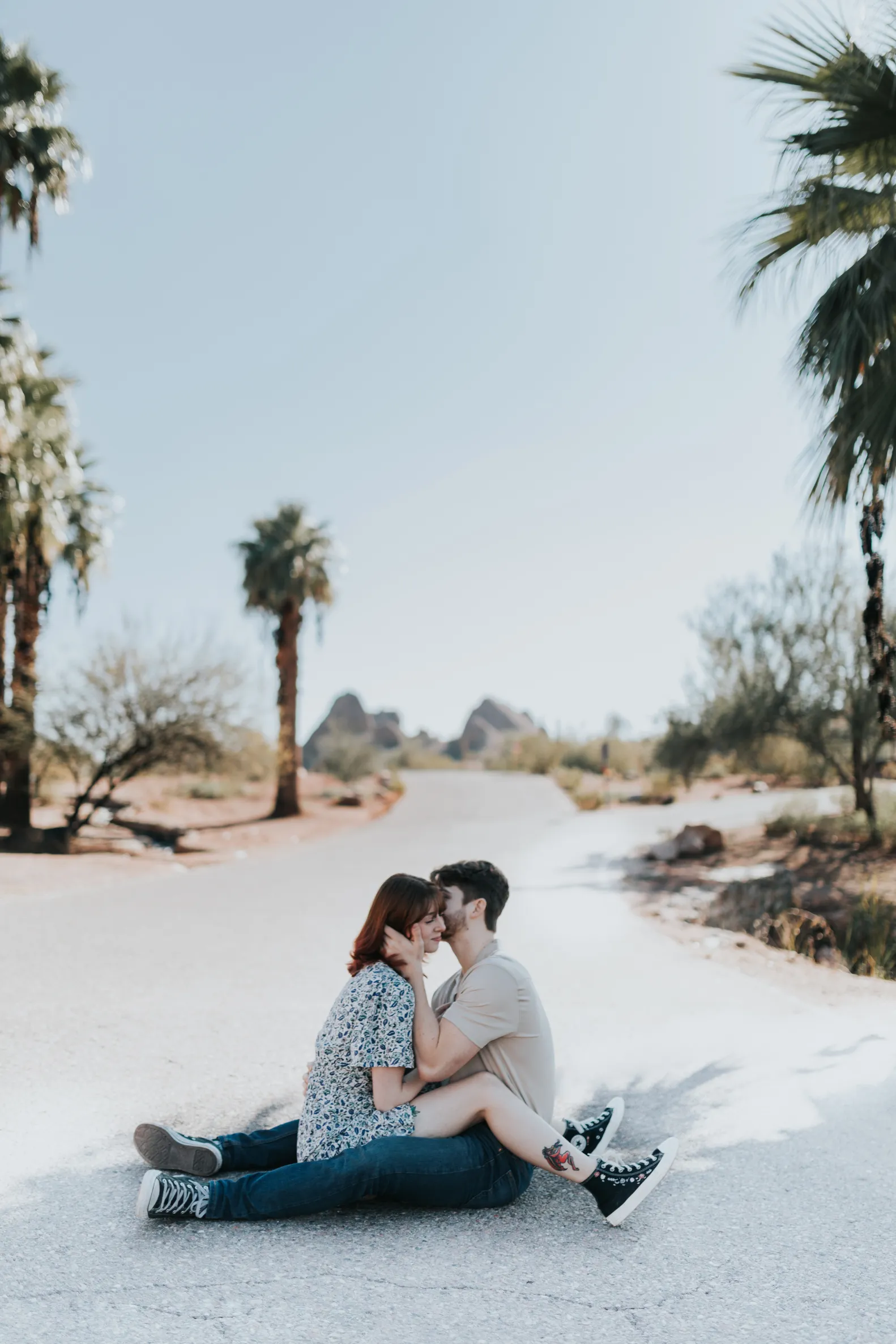 5. What should we wear for our Phoenix engagement photos?
It's recommended to wear comfortable and coordinating outfits that reflect your personalities. Solid colors and earthy tones often work well in the desert landscape.
6. Can we bring props or include our pets in the photos?
Absolutely! Many couples choose to include props or their beloved pets in their engagement photos to make them more personal and unique.
7. How far in advance should we book a Phoenix engagement photographer?
It's a good idea to book your engagement photographer in Phoenix at least 2-3 months before your desired photo session date to ensure availability.
8. Do engagement photographers in Phoenix offer packages that include wedding photography?
Yes, many engagement photographers in Phoenix offer both engagement and wedding photography packages, providing a seamless experience.
9. Can we choose multiple locations for our engagement photos in Phoenix?
Yes, you can choose multiple locations for your engagement photos in Phoenix. Discuss your preferences with your photographer to plan accordingly.
10. What if the weather is too hot for an outdoor engagement session in Phoenix?
If the weather is too hot, consider scheduling your engagement session early in the morning or closer to sunset when it's cooler.
11. Do engagement photographers in Phoenix offer retouching or editing services?
Most engagement photographers in Phoenix include basic retouching and editing services as part of their packages. More extensive editing may incur an additional fee.
12. How many photos should we expect from our Phoenix engagement session?
The number of photos you receive can vary, but you can typically expect around 30-50 edited high-resolution images from your engagement session.
13. Can we order prints or albums of our engagement photos in Phoenix?
Many photographers offer print and album options, allowing you to preserve and display your engagement photos in a tangible format.
14. What if we need to reschedule our engagement session in Phoenix?
If you need to reschedule due to unforeseen circumstances, contact your photographer to work out an alternative date as soon as possible.
15. How can we use our Phoenix engagement photos besides sharing them on social media?
You can use your engagement photos for save-the-date cards, wedding invitations, guest books, and beautiful decor at your wedding reception.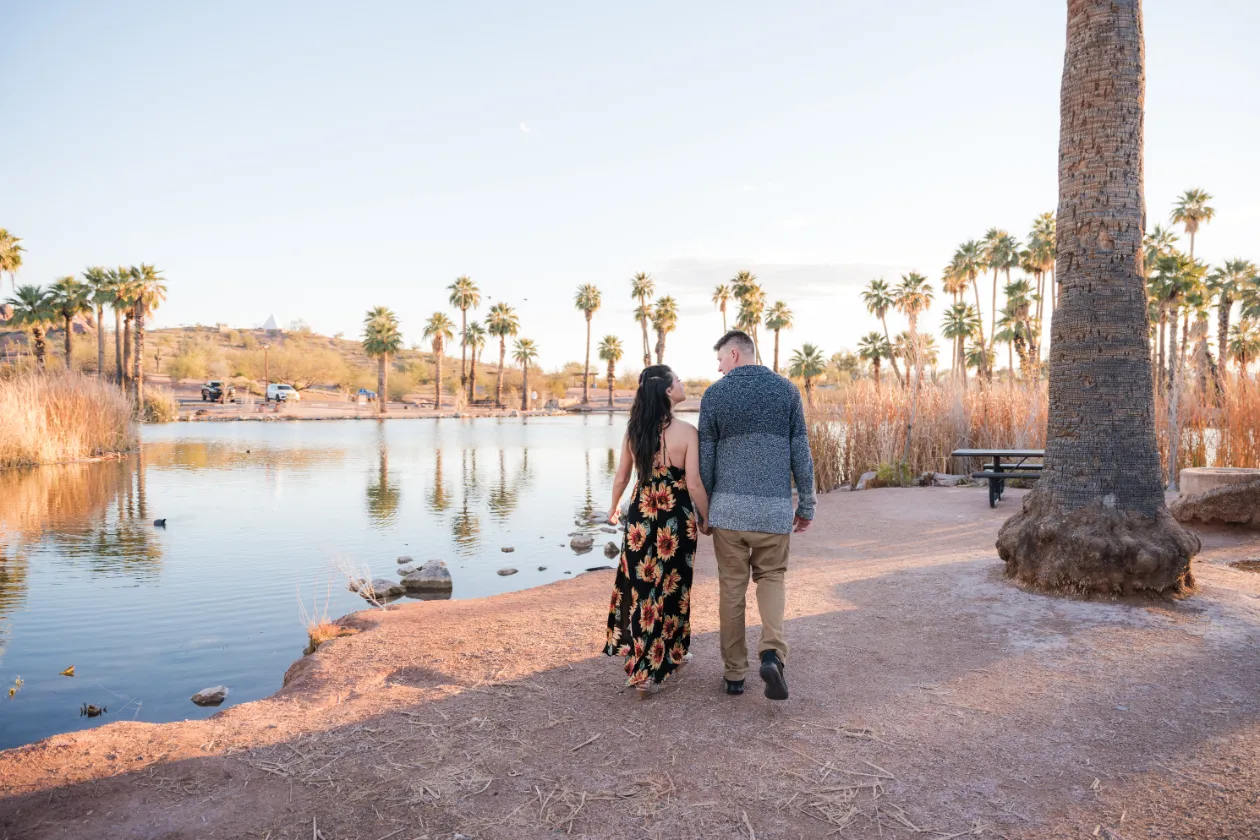 Best of Luck on Your Journey, and Take Care!
Cherish this time, and let your love shine through in every frame. With Phoenix as your canvas, your engagement photos are sure to be a testament to your love, your journey, and the breathtaking beauty of this desert oasis.